Selling a few items new/used. First up. 3sixteen Slim Taper Raw Grey Denim Waist:33.6" Front Rise: 10.25" Back Rise: 13" Thigh: 10.5" Knee: 8" Leg Opening: 7.8" Got 1 day of wear when I decided they were too big for my tastes. Retailed for $175, looking for 125$ shipped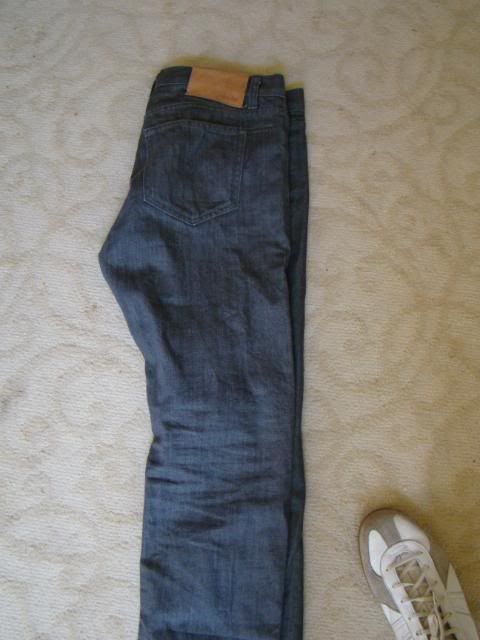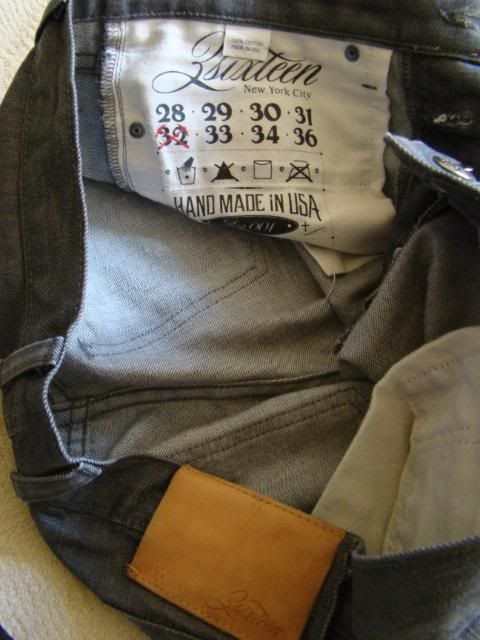 Detail on rivets:
http://i743.photobucket.com/albums/x...DSC04558-1.jpg
A belt made by our very own zissou. (Link to his thread)
http://www.styleforum.net/showthread...highlight=belt
No wear. Just tried on, didn't fit. Made by him for 70$, looking for
SOLD
Creative Recreations, Cesario hi-top tagged 10.5, fits tts. No wear. Still new with box. Retailed for $100, looking for
45$
shipped.
Cole Haan loafers. Size 11 Used. Looking for 15$ shipped.
Shipping is done through USPS. Any questions/measurements/pictures, PM me and I will gladly provide.