Quote:
Originally Posted by whoopee
The following is a three piece suit I received recently. I'm really pleased with it even though I've yet to break it in.
The camera clicked when I was preparing a pose to show the armholes; this turned out better than the staged shot.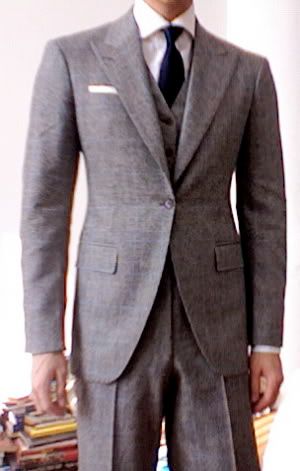 Here with the vest.
I think I'm going to wear this when I meet Tony Gaziano this Friday in NYC, so if any of you happen to spot a flannel B&W glen check, 1 button peak lapel being worn around the Waldorf (or really all of NYC), take a risk and say hi. He probably will be me.
Wow. Not much else to say but, wow. I'm going to have to try your tailor!