Hello. Long time SF lurker. Need feedback?
ebay
I'm located in Chicago, and am welcome to meet ups.
Every price include CONUS shipping. Paypal? Add 4% or send as gift.
Prices are negotiable, but please do not lowball me. You can also reach me via email-
mbalder2@gmail.com
**Update 11/2. I have cleaned up pics, descriptions and prices. Added a few new items**
**11/7 Update**
**11/15 DROP**
Louis Vuitton Damier Cap
Will provide box if I can find it.
Worn 3-4 times. A tad small on my head. For reference, I am a size 7 5/8 in New Era Fitted Caps.
$210--->$200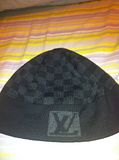 Skull 5010 One Wash- Black
Sz. 36
Not that worn, however, some of the seams on the jean have come off (standard with Skulls). The fit is AWESOME! but I don't wear black jeans that often. I have never washed. Previous owner had.
Measurements:
waist 19
hem 8
length 35.5
thigh 12
$160--->$150-->$142.50
A.P.C. New Standard Medium Khaki Gabardine
Sz. 36, fits TTS. Worn ONCE. Purchased from Context. Color is more olive than khaki.
$170-->$160
Ralph Lauren Polo Button Down Shirts
Sz. Med
$35 each, both for 60
Vibrant Pink Striped & Faded Chambray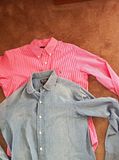 J. Crew Sportcoat
Sz. Large
Purchased on here from another member. A tad small. I never wore it.
Same price I paid, $40.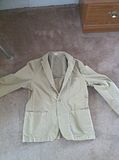 Supreme Rugby
Sz. Large
Has been worn and washed.
$75---> $70
The North Face HyVent Jacket
Sz. Large
Comes with insulation jacket for winter. Shell can be worn by itself in spring/mild days.
$145---> $135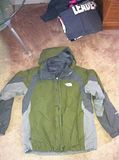 YSL button down
Pink still available. Fits a large.
$20
J. Lindenberg Jeans
Sz. 34 slim fit
White/ Light wash.
$30---> $25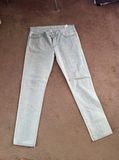 Polo Dress Shirts
Sz. Large
The lot for 90, or $35 each---$75 for all three, or $30 each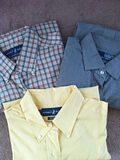 Nudie Denim Utility Shirt
Sz. XL
Slightly large on me.
$85--->$75--->$70
J. Crew Saddle shoe
Sz. 10.5
Too small on me :/ Slight mark on right shoe. No box.
$45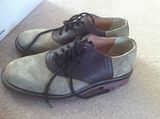 Converse x Fragment Low Top
Sz. 11
Worn 8/10
$85--->$80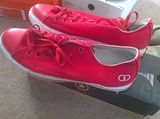 Prada Loafers
Sz. 10
Bought from a friend, not my style.
$105---> $100--->$95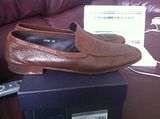 J. Crew Trench BNWT
Bought last month, lost receipt. $198 retail, looking for $190---> $180 shipped. Size L.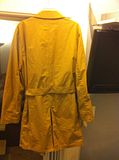 Nudie Thin Finn
Sz. 36
Blue-ish grey color.Never washed. Worn 12-15 times
$120
INTEREST CHECK:
Engineered Garments Shawl Vest
Sz. L
Open to offers and trades!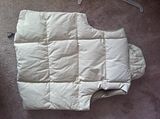 Thanks for looking!