Haven't seen these before, but stumbled upon them whilst wandering the interwebz. I suck at even the simplest of computer technology, but there were several cool pictures on the site advertising them, but couldn't easily cut and paste them with my Mac, besides this one. Odd pocket lining.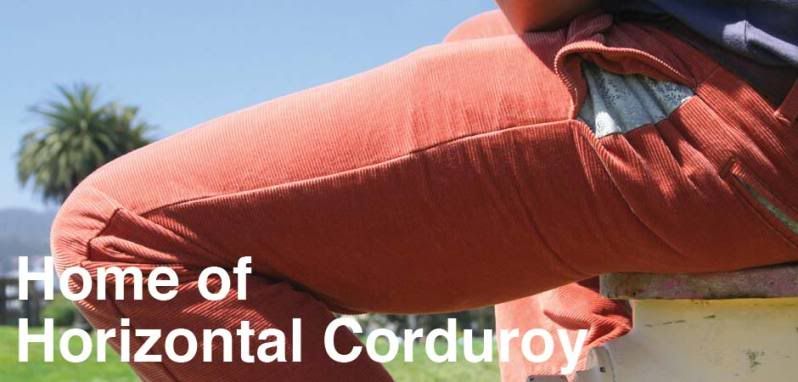 Site is called
http://betabrand.com/cordarounds/?__...cordarounds_en
Does anyone have any experience with these or care to comment? I thought they were interesting, the wale was fine enough that they didn't look absurd, and the cut looked relatively slim. Ha! Edited to add, I didn't even notice till afterwards that this is from the same folks that promoted those envy and gluttony pants that were mentioned a while back. But that aside, are these cords too quirky for most?