Here is my new suit from Elio at English-American in Westminster. It's my first MTM suit, and I think, aside from a few needed alterations, it turned out pretty well. On Friday, I'm headed back to Westminster on Friday to address the obvious sleeve pitch issue and to ask to take in the jacket around the waist.
Are there other issues I should address?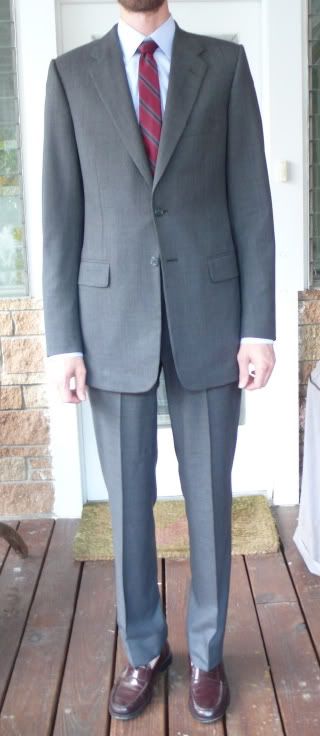 Also, I didn't remember to ask for surgeon cuffs, so they're non-functional, can I ask to have that changed?