Last call before EBAY



Feel free to hit me up with offers....

NWT Corneliani Suit sz 44L wool/cashmere super 150's Leader model 3 button dual vented stiching dark gray with lighter gray thick stripe asking

$495 > $445

NOW $415
PM me for measurements







Beautiful Hickey Hand Tailored Blue Pinstripe Presidential Model Suit 48L 3 button dual vents stitching beautiful detail...

retail value is a whopping $3450
asking $1195 > 1095 > $995 > $925

NOW $875



Chest 25"
Waist 24"
Length from BOC 33"
Shoulders 20.75"
Sleeves 26.75 ' Sleeves are basted so altering them is simple there is at least 1.5" to lengthen
Pants 43"




NWT Corneliani Suit (Leader model) grey w/ blue and white pinstripe sz EU-58L US-48L(46L) - 3 button double vented pickstiching great fabric for summer[color="Green"] retail $1895

$OLD



Jacket:
Chest 24.75 x 2
Waist 23.75 x 2
Shoulders 20.5
Length from BOC 32.75
Sleeves 27.25

Pants:
Waist - 41 in



Disclaimer: measurements are to the best of my ability and may not be perfect. All sales are final!



NEW Kiton Two Tone Double Monk Shoes - sz 12

retail $2695

asking $975 > $925 > $875 > $815 > $785

NOW $750 shipped



I do have the original box and shoe cream/polish but unfortunately no shoe bags

As far as size is concerned

I would say this is a size 13 US

I usually wear a 13D & the length and width is that of a 13 although they are a bit narrow by the toe cap.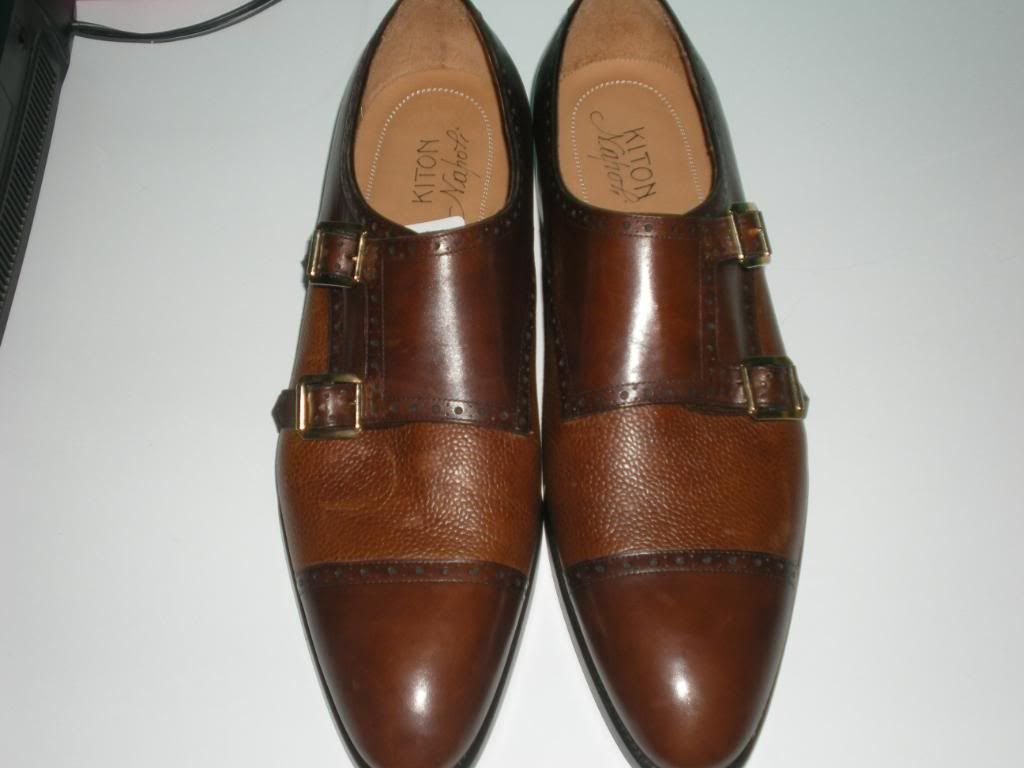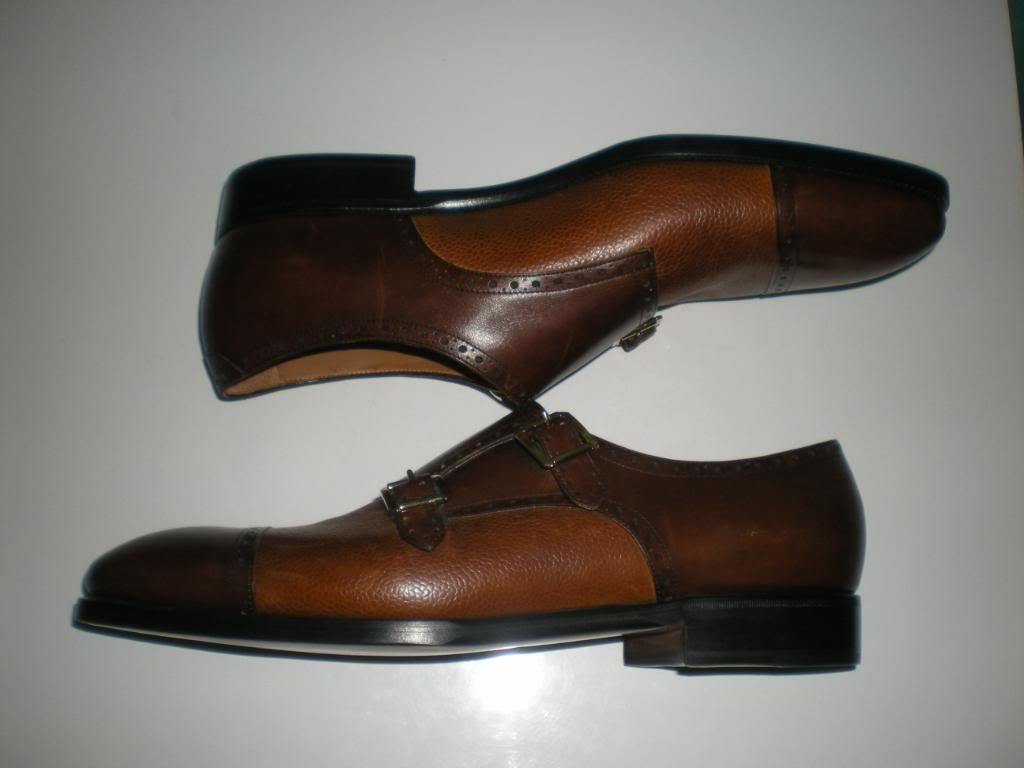 Disclaimer: There is some minor shopwear (slight scuffing) as is evident in some of the pics but it actually looks much better than the pictures make it seem. It is not nearly as visible in regular lighting.