Consolidated the two button threads into one. Both of these excellent offerings are of exactly the same thickness, style and quality. They are true Australian Mother of Pearl that is finished in Italy. The shiny Smoke color is as dark as it gets for natural Mother of Pearl and it looks amazing, like the dark pearl is wet. The natural shiny white MOP and the smoke color MOP have the same specs: size 16L is 4.00mm thick and size 14L is 3.5mm thick. The white Mother of Pearl buttons are available at $1.75 per button. Excellent colored MOP buttons come with a price premium from the Italian manufacturer. I am able to offer these to SF members at $1.90 -> 1.75 per button. However, the Smoke Size 14L have an additional thickness offering. The factory accidentally sent me some in a 3mm thickness instead of 3.5mm. Since it was only a small batch of 14's, I am offering up a deal: buy a set of the smoke size 16L and get your two size 14's free if you take them in 3mm instead of 3.5. That's $3.50 off your button set! See the photo below - they are still pretty thick!! Shipping is FREE for CONUS and only $1.50 to anywhere else in the world! All orders are shipped in the same high quality packaging and are sent via USPS First Class mail. Standard shirts sets need quantity 9 of the 16L and 2 of the 14L. Adjust as needed for button-down, double-button cuff, etc. Paypal approved; please PM me for details. I guarantee that you will love these buttons as much as I do. If you are unsatisfied for any reason, simply return them safely to me and I will refund 110% of your money. I am that confident that these are absolutely among the best buttons in the world. On to the pictures. All the smoke MOP pics are from a point & shoot, will try to post better SLR photos soon. I have also added "before and after" photos of one of my shirt upgrades. cheers, Sean Paul First, the white buttons (the good SLR pics):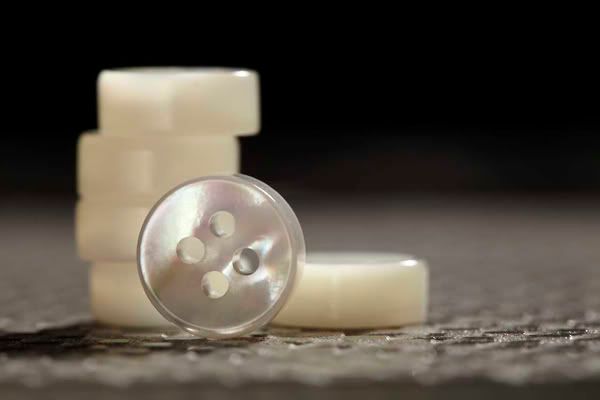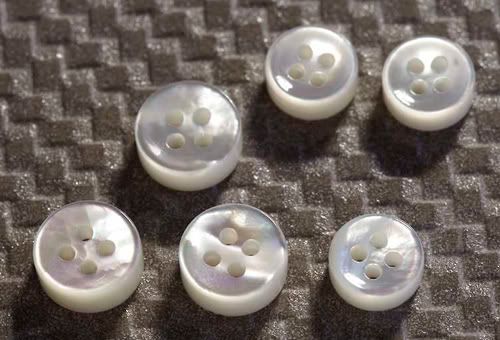 Smoke with a couple of the white MOP's for comparison: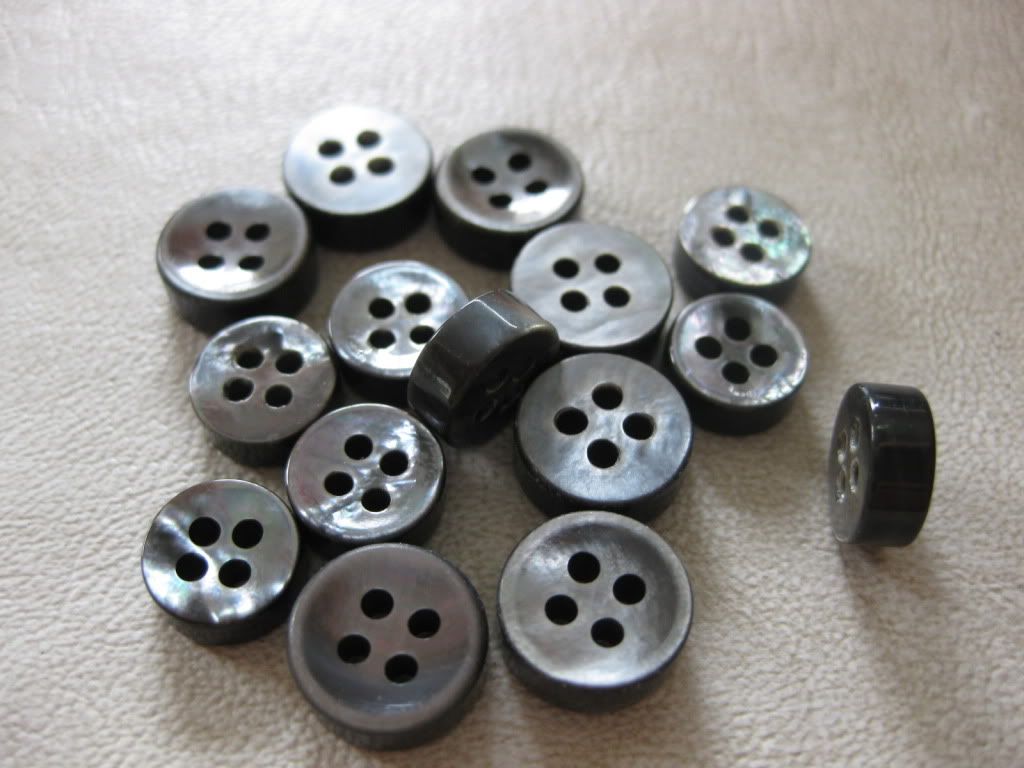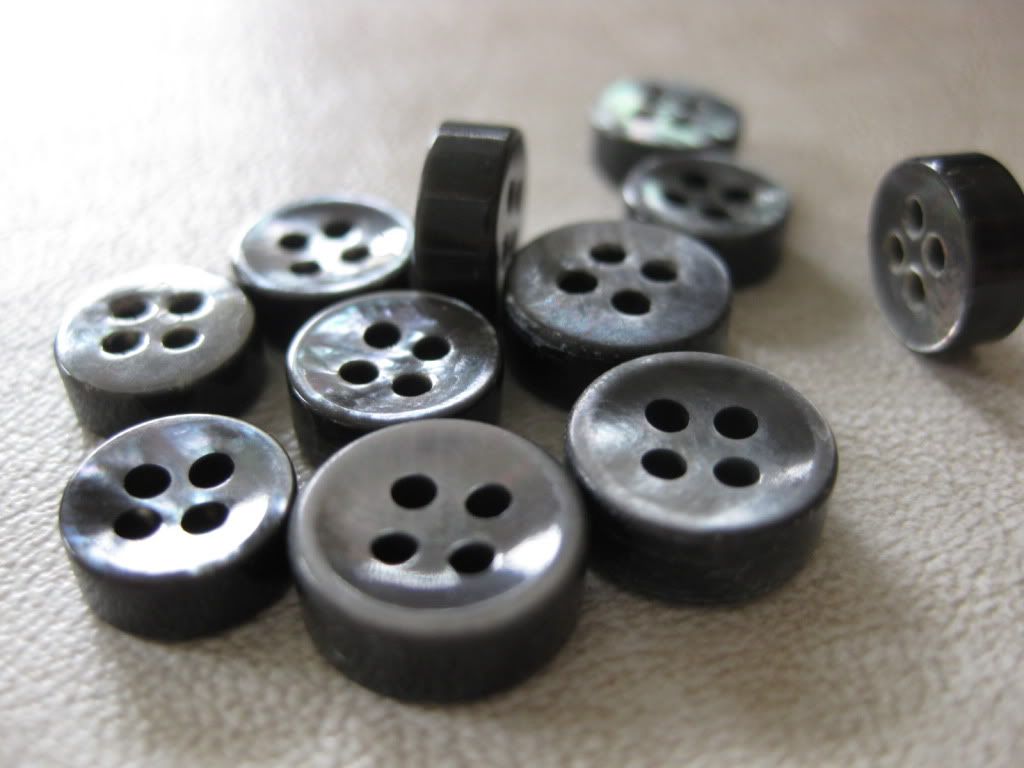 The color is off here because of the warm white light bulb but this photo at least helps to show off the liquid-looking surfaces of the buttons.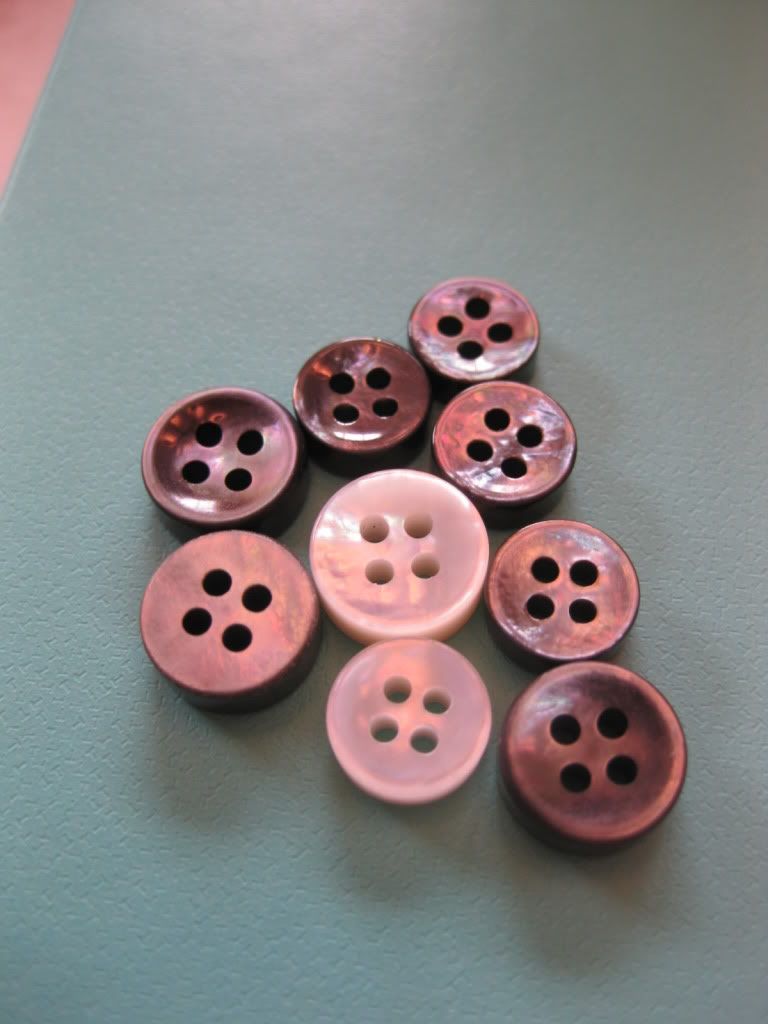 Smoke Size 14L in 3.0mm and 3.5mm thickness: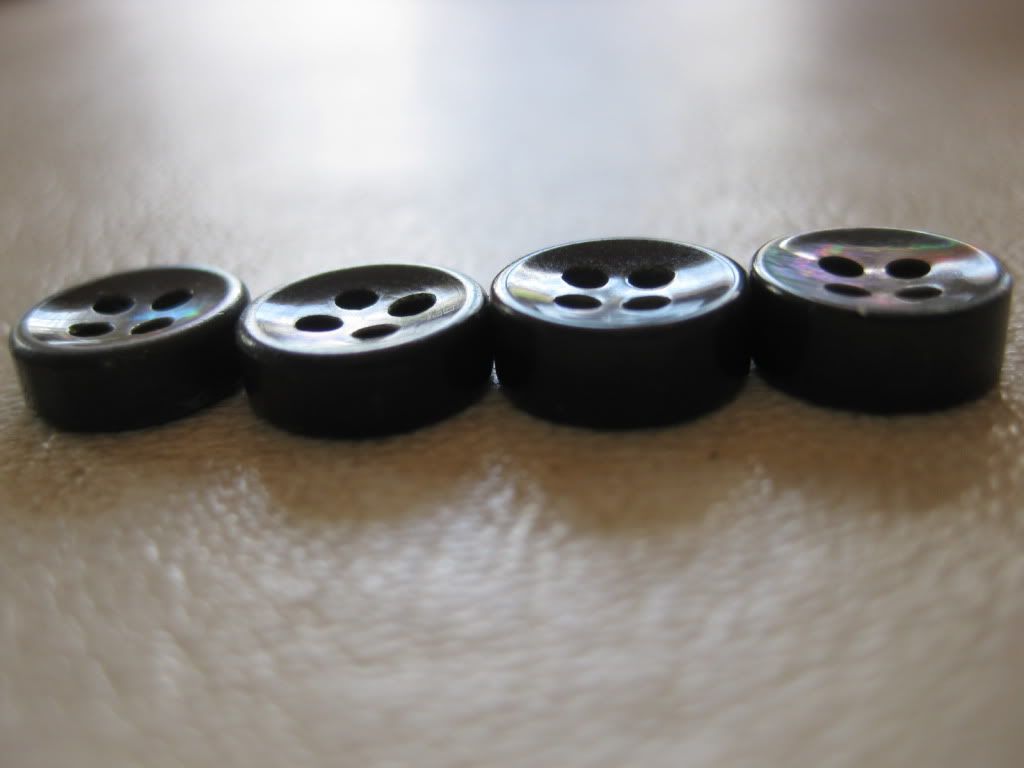 The collar BEFORE: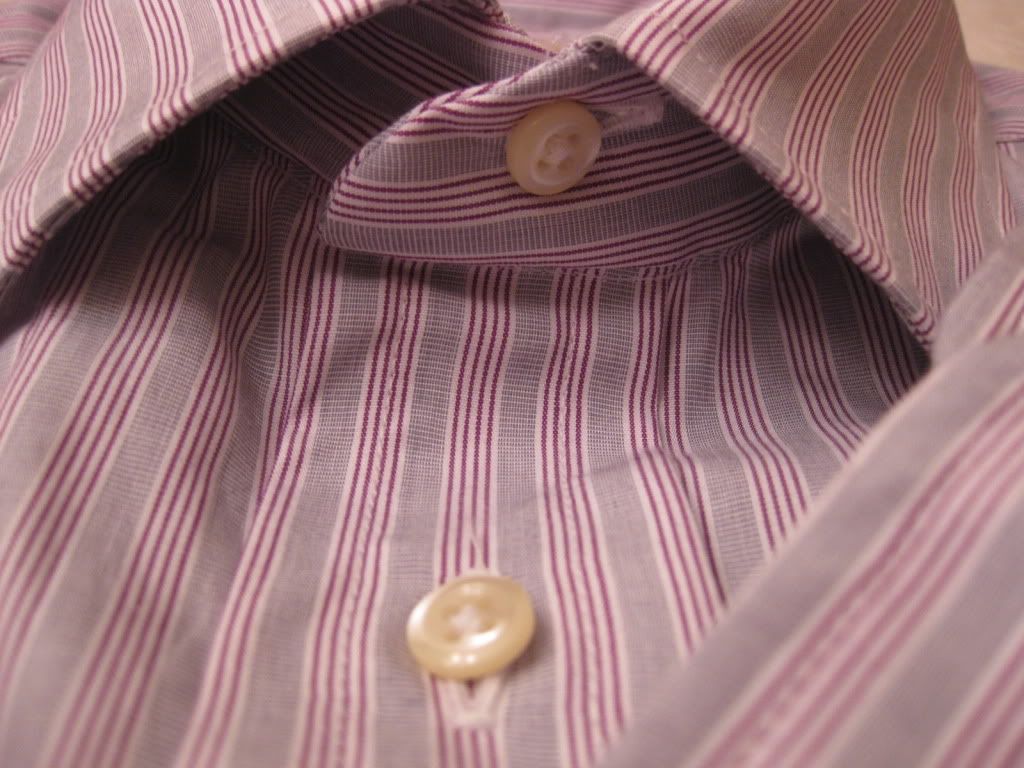 The collar AFTER:
Old and new shirt buttons:
Here is the original MOP button thread for more background information and feedback from other members: Original MOP for sale thread