Hello, I'm a new member on Style Forum
I'm looking for some traditional english cufflinks, linked by a chain, either in gold or silver tones. My budget is 220GBP, I could scrap a bit more money together if needed. I am not looking for the cheap solution, I need the high quality solution!
Can anyone help? I've always been wondering where figures such as Prince Charles, the Duke of Edinburgh, the Princes of Hohenlohe, Lord Wess etc... buy their cufflinks, some of them are really amazing!
Thanks!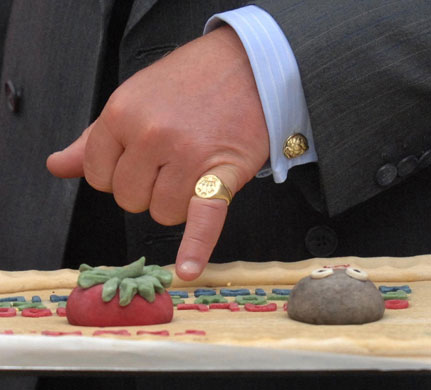 (These cufflinks are just amazing! In fact I wish I could find cufflinks like these.)