i retook alot of pictures since I added new shirts to the mix, these pics should show shirts more clearer than the way I had it before. ALL SHIRTS ARE MEDIUM BELOW. I have alot of clothes because I was on a j.crew craze the past year as I got my first job upon graduating college. Most of them are either new or worn once-twice. my email is
willieeee@gmail.com
also, my paypal address. i accept personal payments. i do meetups and ship. I am located in Union Square so save yourself some shipping!
PLEASE ADD SHIPPING FOR THE FOLLOWING: shirts-$5 ties-$3 blazer-$12 pants-$8
BUY 4 SHIRTS, GET 1 FREE
J. CREW SHIRTS
SIZE SMALL LIGHTWEIGHT SHIRT IN HARBOR STRIPE (COLOR:RED-VIOLET)
retail is 69.50. i am asking for $45 shipped to my paypal account at
willieeee@gmail.com
all shirts from here on are medium.
bright spearmint microstripe-$30
*SOLD*
buttercup yellow microstripe-$30
*SOLD*
blue plaid-$30 stone solid-$30
faded aqua oxford-$30
*SOLD*
purple white collar microstripe-$30 lightgreen/chocolate western plaid-$30
*SOLD*
aqua madras plaid-$30
*SOLD*
navy solid-$30
*SOLD*
khaki camp shirt-$30 green plaid-$30
*SOLD*
dark brown/grey camp shirt-$30
*SOLD*
yellow plaid-$30 tartan-$30
*SOLD*
white/red/green plaid-$30 red plaid-$30
blue white collar-$30 orange summerweight-$30 navy summerweight-$30
*SOLD*
french blue summerweight-$30
*SOLD*
yellow oxford-$30
*SOLD*
brown banker stripe-$30 french blue solid-$30 spearmint microstripe-$30
*SOLD*
eclipse blue irish linen camp shirt-$50
*SOLD*
red/navy stripe-$30 purple/black stripe-$30 violet stripe-$30
*SOLD*
red stripe-$30 black stripe-$30 carribean blue mini gingham-$30
*SOLD*
turtle green mini gingham-$30
green gingham-$30 royal blue gingham-$30
*SOLD*
faded black mini gingham-$30
*SOLD*
yellow stripe-$30
grey white collar banker stripe-$30 blue white collar banker stripe-$30 pink white collar banker stripe-$30 melon orange banker stripe-$30
madras shirt-$50 (j crew collectors item)
*SOLD*
red stripe-$30 white oxford-$30
*SOLD*
brown mini squares-$30
J. CREW CLASSIC FIT CORD PANT BLACK 32x30-$30
NEW MED CARDIGAN $35(Retail$69.50)
NEW MED SWEATER VEST $30(Retail$69.50)
FIELD SHORT SIZE32-$30
NEW MED BLACK WOOL VEST-$40 NEW MED HONEY LINEN VEST-$40 NEW MED JAPANESE SELVEDGE RAILROAD STRIPE VEST $75(Retail$150.00 J. CREW COLLECTORS ITEM, 750 LIMITED RUN) NEW MED KHAKI VEST-$40 NEW MED PINSTRIPE VEST-SOLD NEW MED PATCHWORK VEST $75(Retail$150.00 J. CREW COLLECTORS ITEM, 750 LIMITED RUN)
(THE JAP RAILROAD STRIPE VEST AND PATCHWORK VEST UP CLOSE)
NEW SEERSUCKER VEST, I HAVE IN MED AND LARGE-$40
NEW J. CREW TIES
BROWN TIE-$20 ORANGE TIE/TURKEYS-$25 WOOL TARTAN TIE-$25 BLUE PATCHWORK TIE-$40 BLACK TIE/DOGS-$25 FLORAL TIE-$25 RED TIE/REINDEERS-$25 BLUE TIE/FLAMINGOS-$20 (back has a cut, not noticeable unless you flip it over, still wearable) TEAL TIE-$20 ORANGE SEERSUCKER TIE-$35 RED PATCHWORK TIE-$40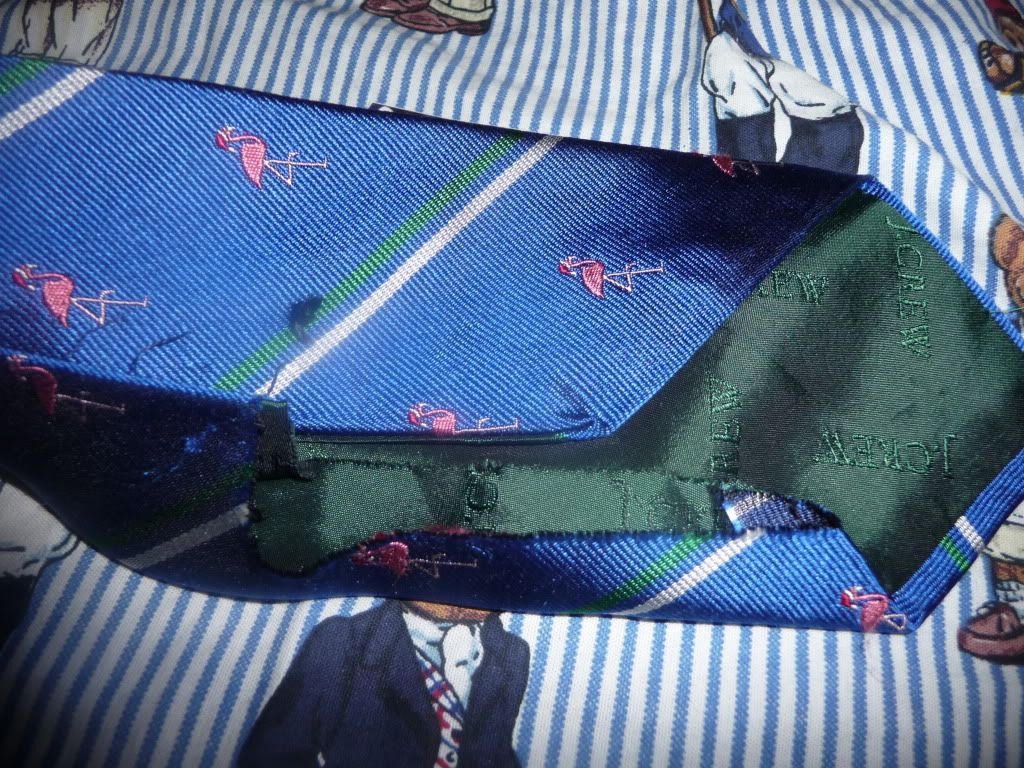 NEW BANANA REPUBLIC TIES AND USED BB TIE
OLIVE DOT DIE-$15 FRENCH BLUE GRID TIE-$30 ORANGE TIE-$30 PEACH PAISLEY TIE-$30 YELLOW STRIPE TIE-$30
*SOLD*
PASTEL STRIPE TIE-$30 USED BROOKS BROTHERS PURPLE TIE-$15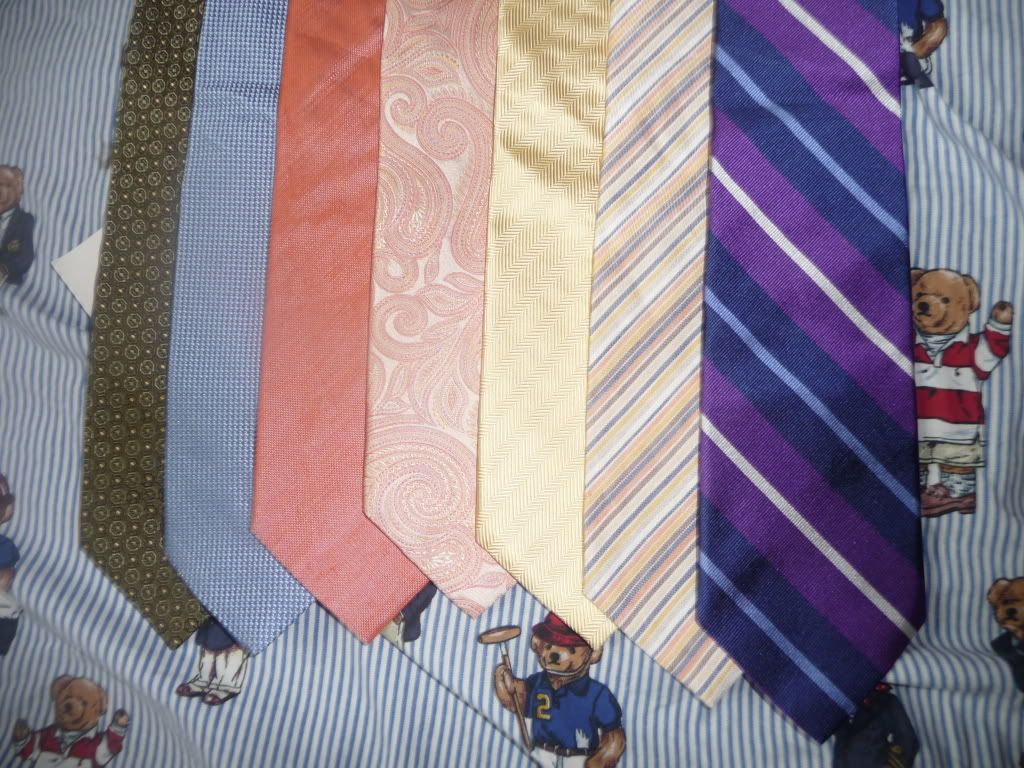 NEW MED CLUB MONACO CARDIGANS $70(RETAIL $139)
NEW MED CLUB MONACO SWEATERS $50(RETAIL $139)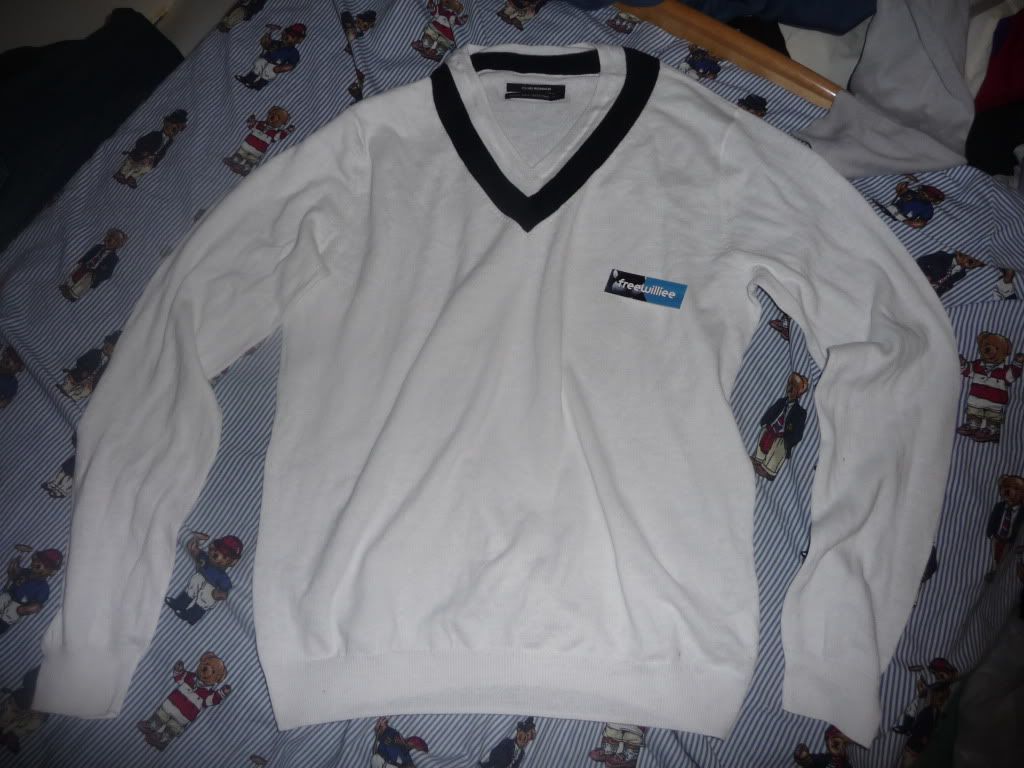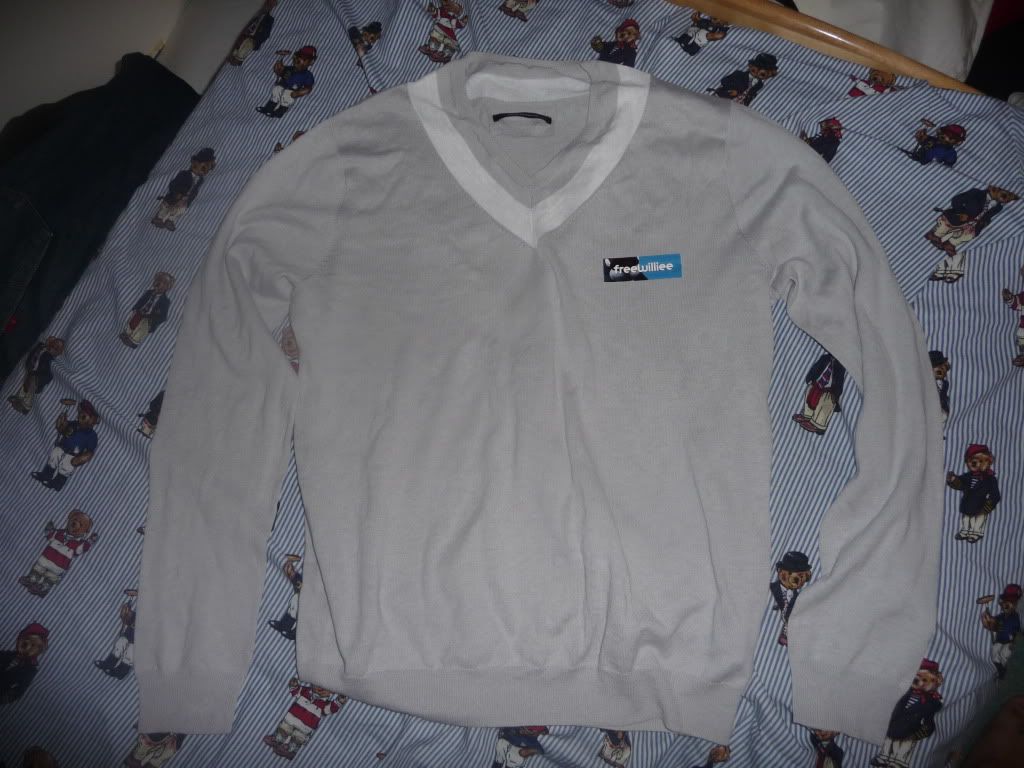 NEW SMALL CLUB MONACO ROBERT JACKET $75(RETAIL $168)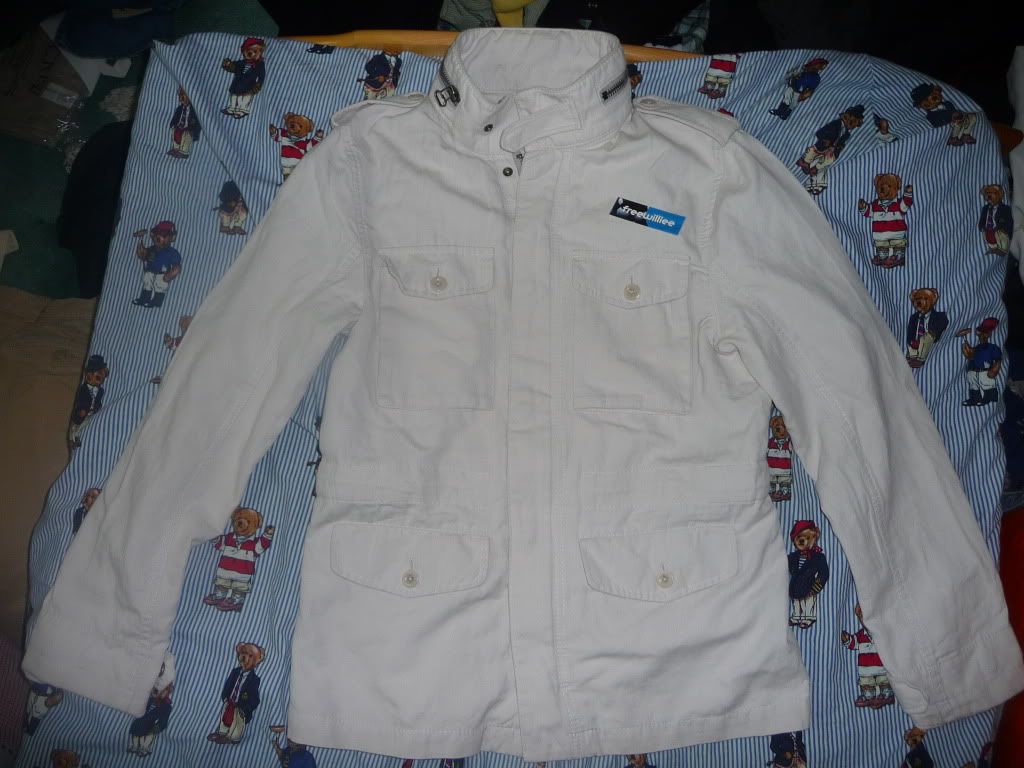 NEW MED GUESS WOOL JACKET $75(RETAIL $250)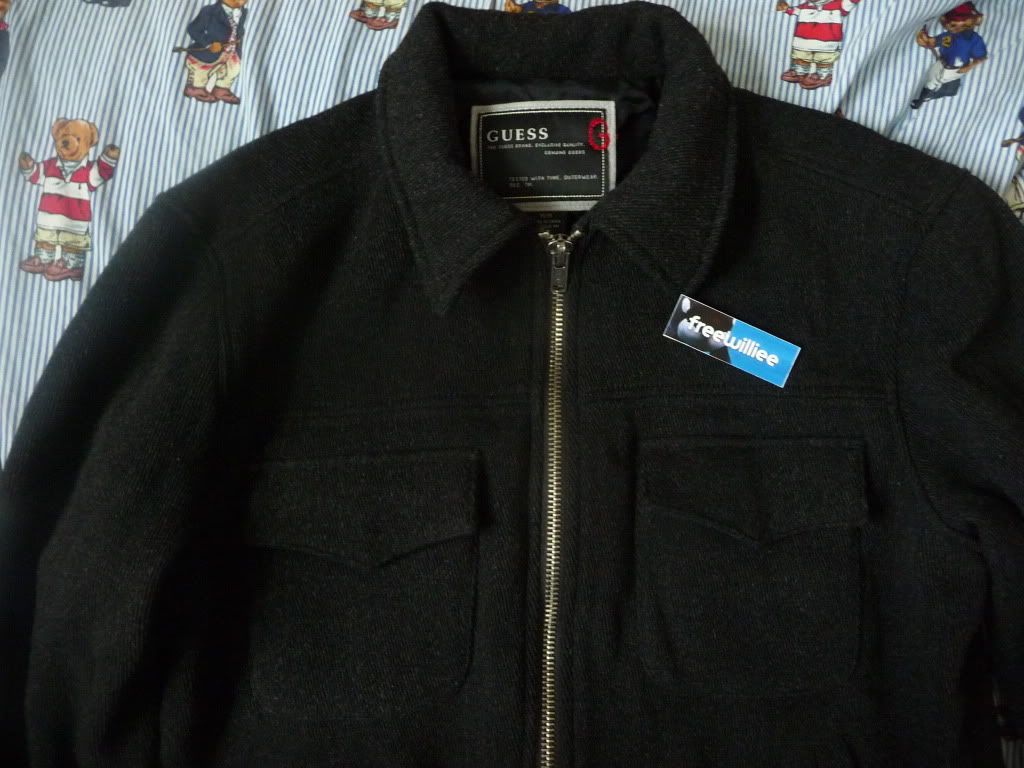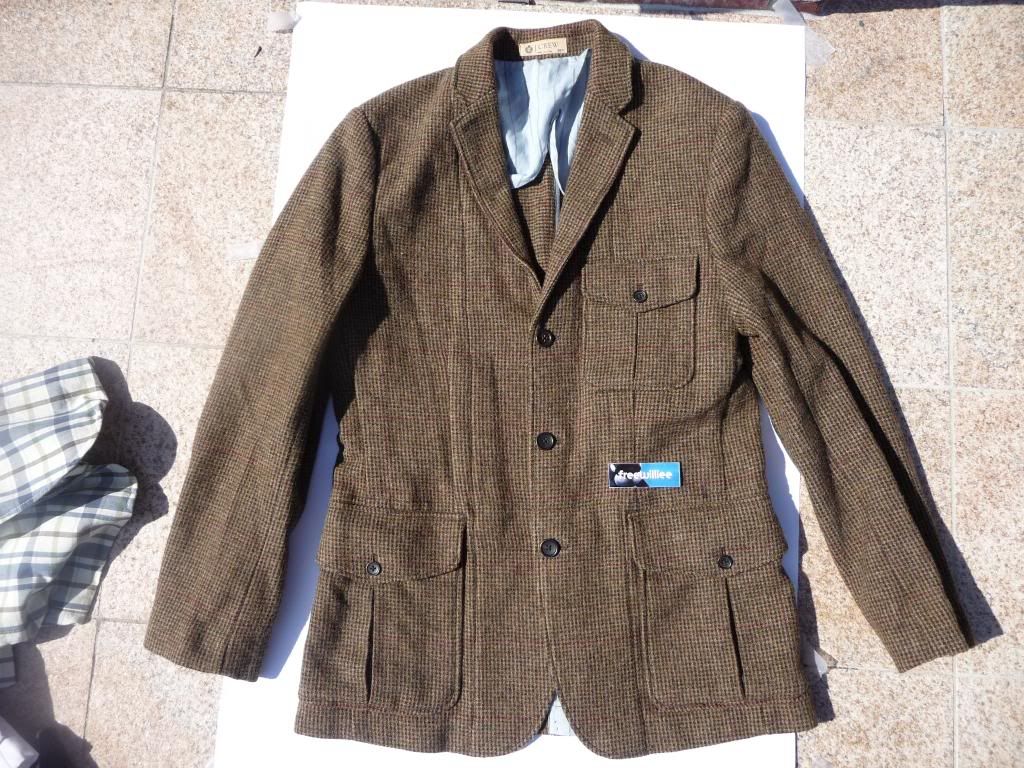 CREW ENGLISH HOUNDSTOOTH HUNTING JACKET BLAZER 38R-$200 (RETAIL $368)
CREW MADRAS PLAID SPORTCOAT SMALL (38R)-$75 (RETAIL $168)
CREW GREY CORDUROY BLAZER SMALL (38R)-$75
EXPRESS PLAID BLAZER 38R-$50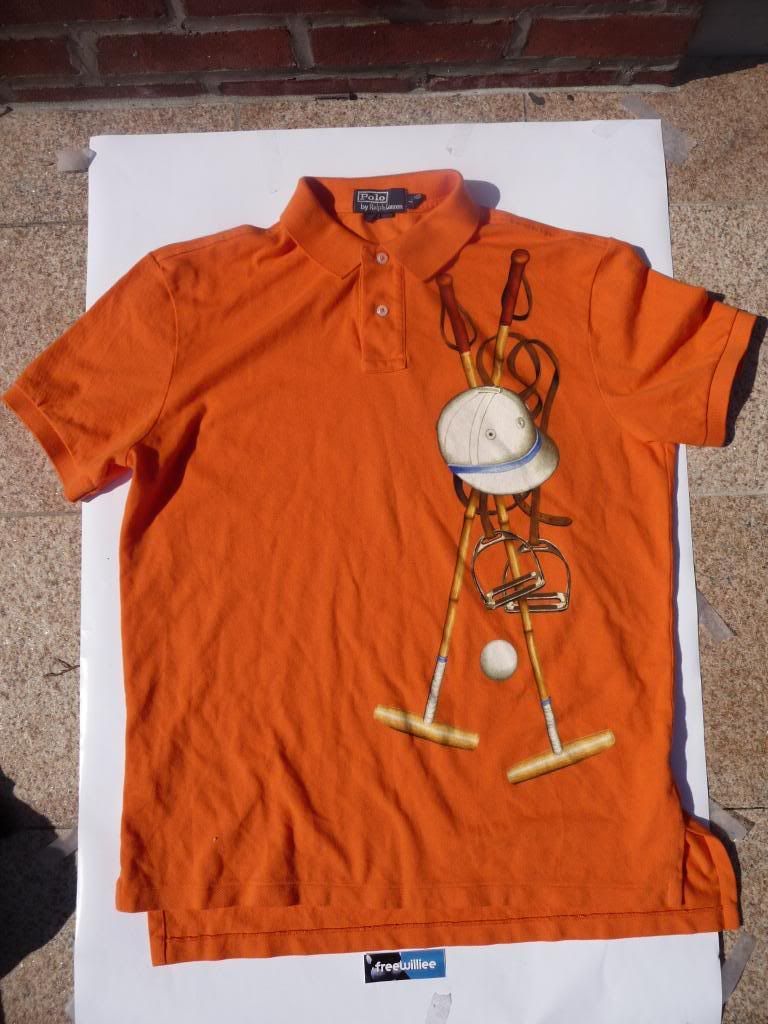 POLO RALPH LAUREN ORANGE EQUESTRIAN POLO SHIRT LARGE-$50
BANANA SHIRTS IN MEDIUM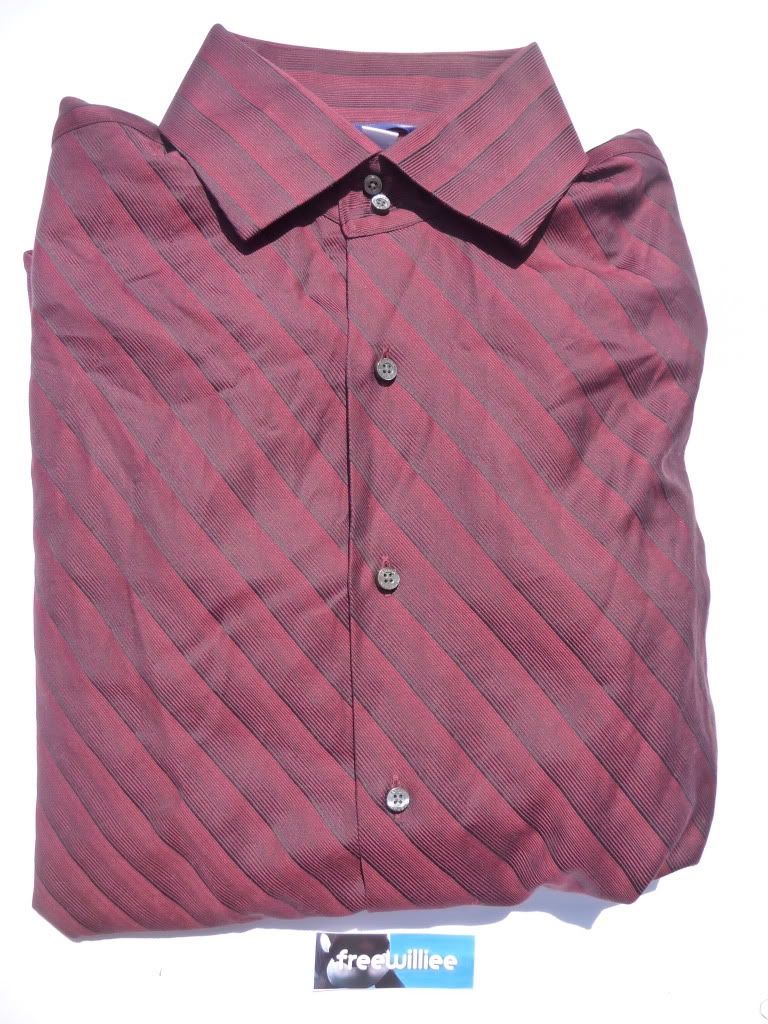 burgundy shirt-30
chambray military-50
textured crosshatch(blue/green/brown lines)-40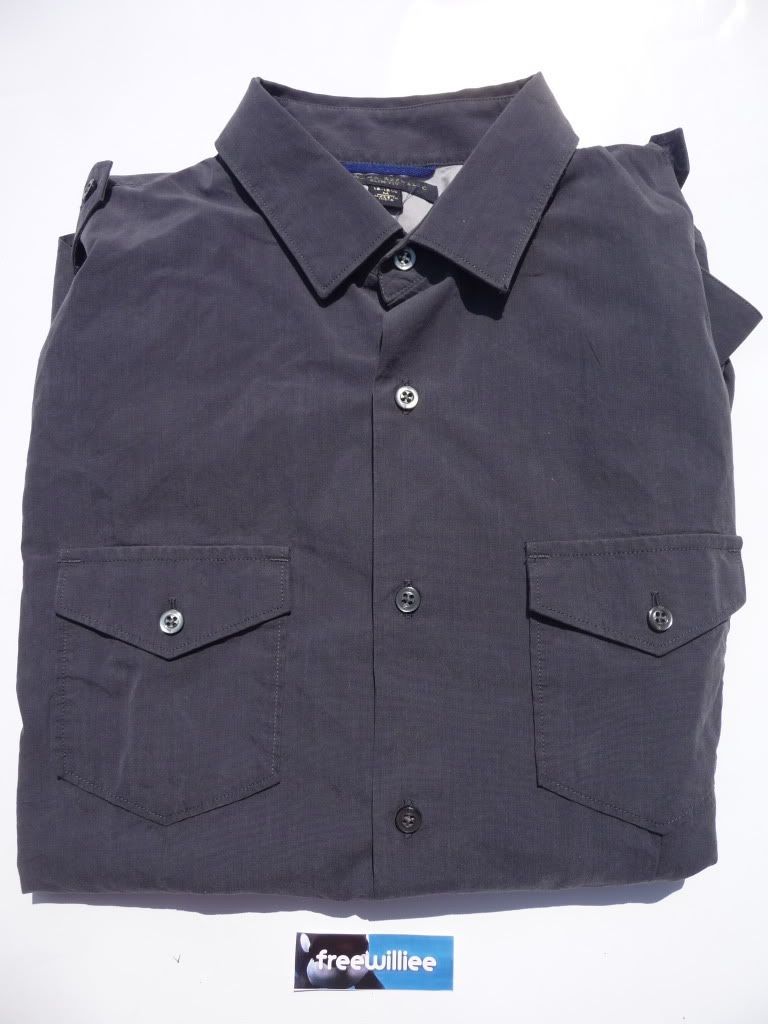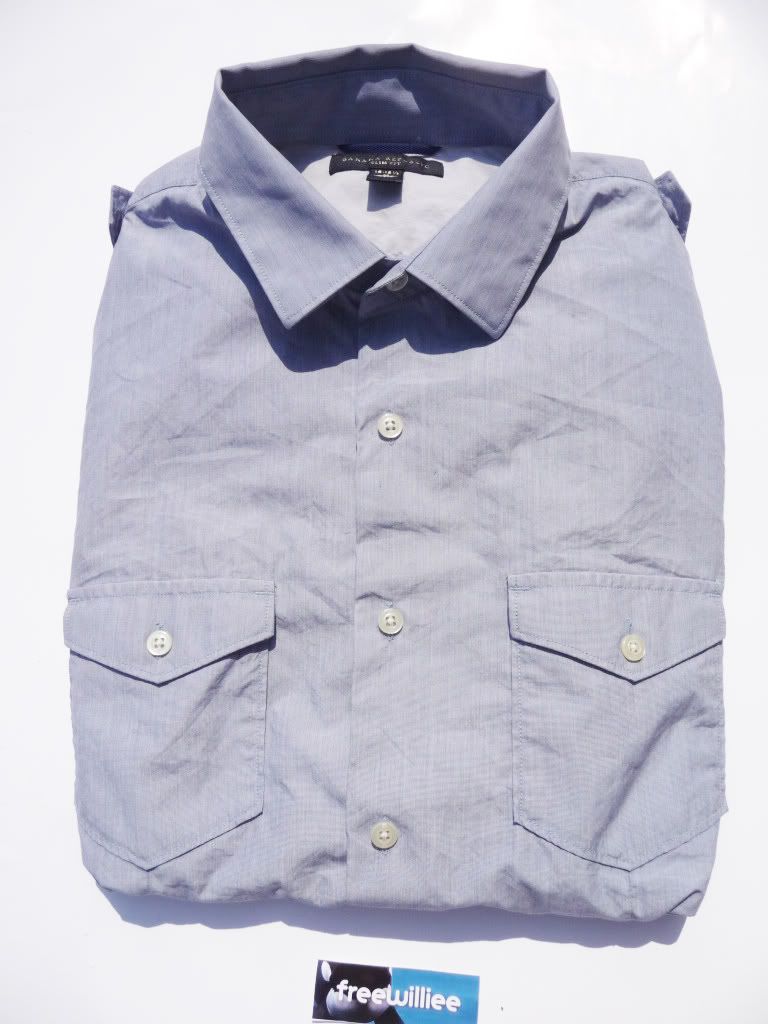 charcoal grey military-40 sky blue military-40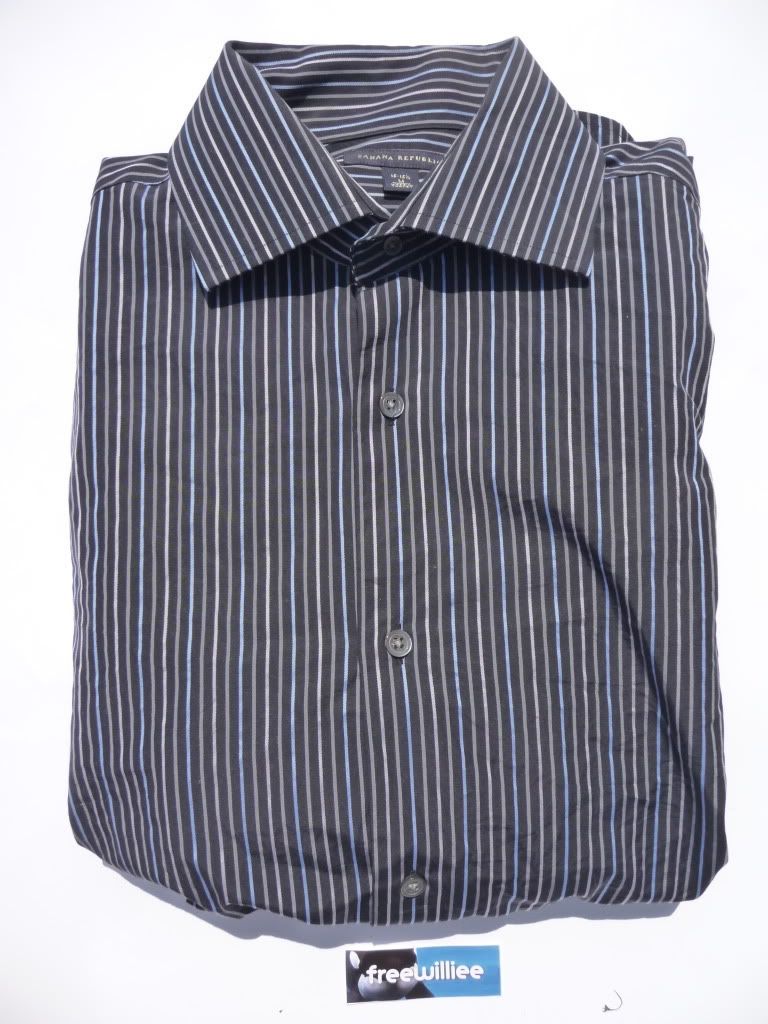 black/blue/grey stripe-40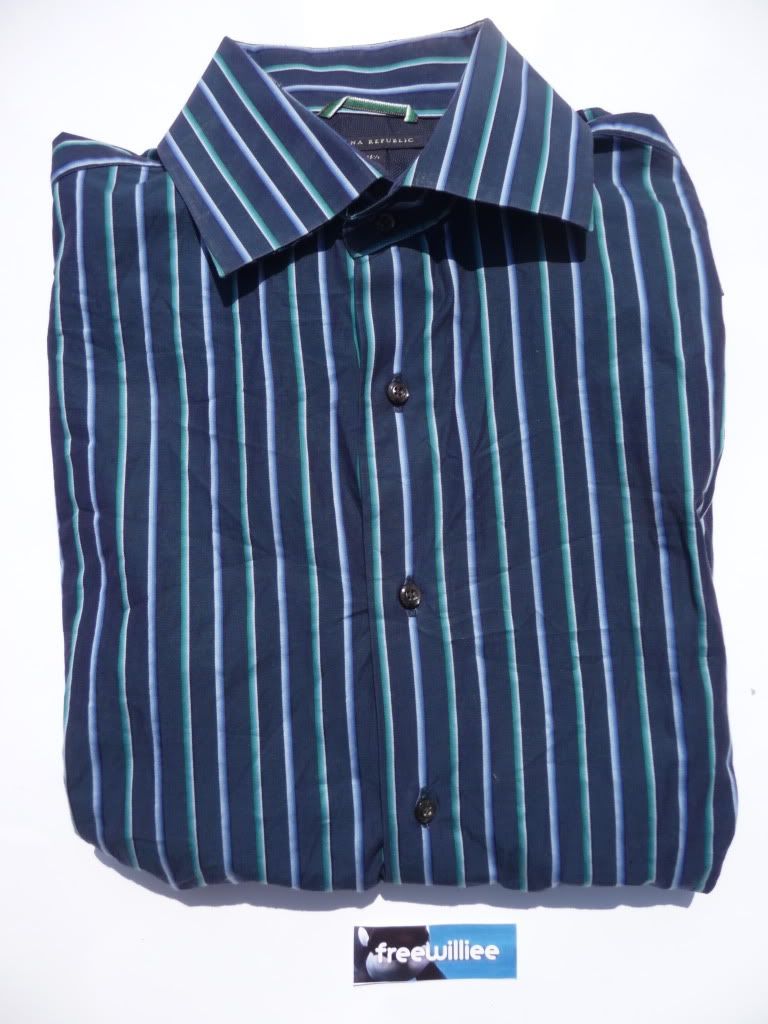 blue/green stripe-40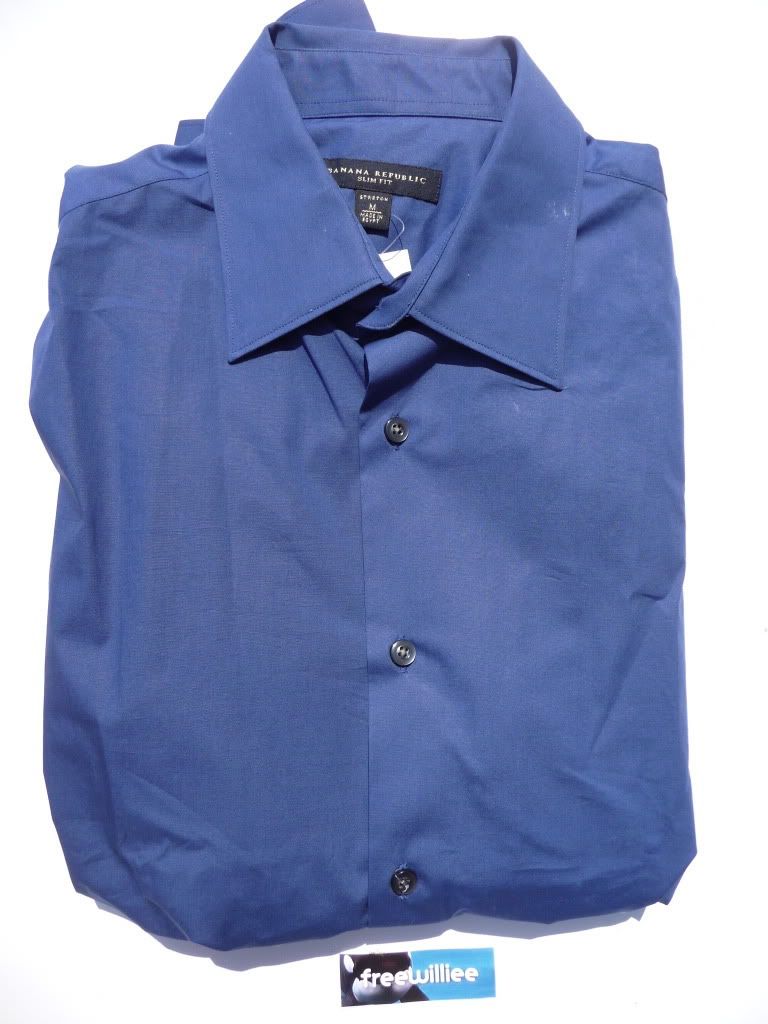 stretch poplin solids -black/charcoal grey/blue-30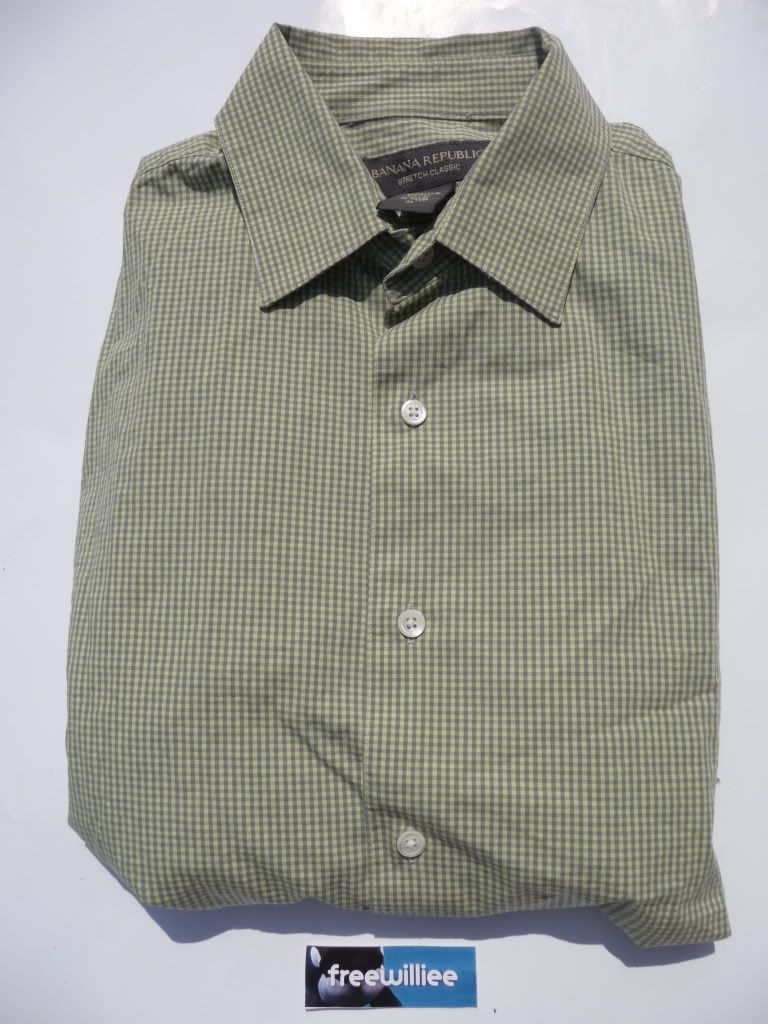 olive/yellow gingham-30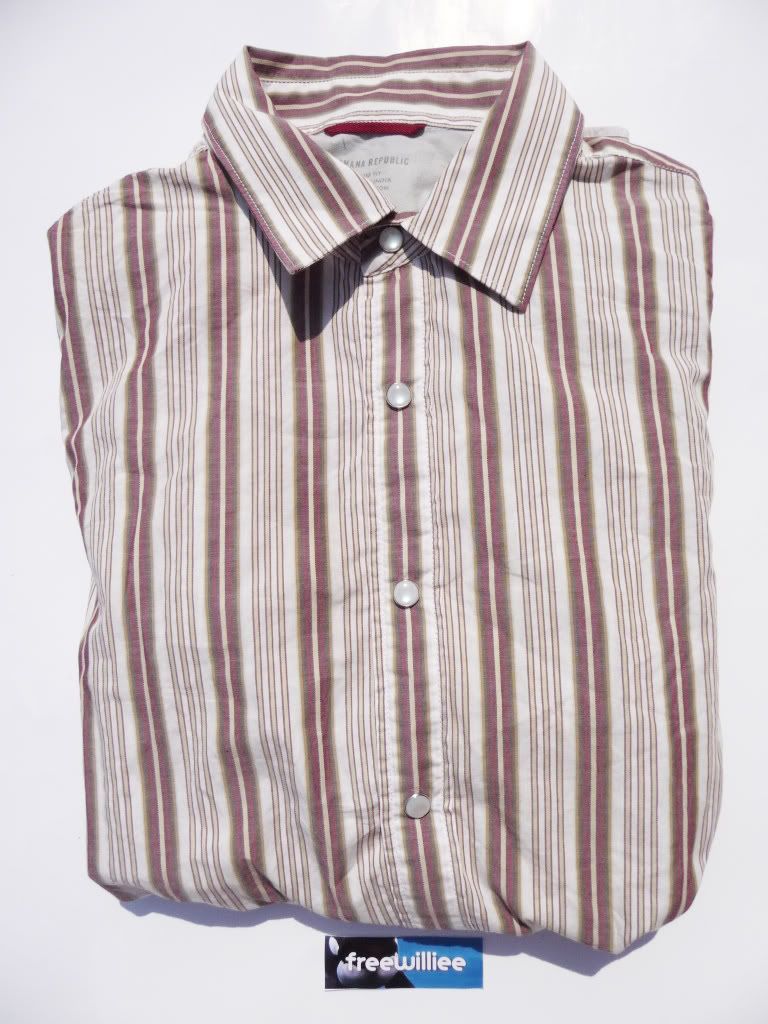 burgundy stripe-25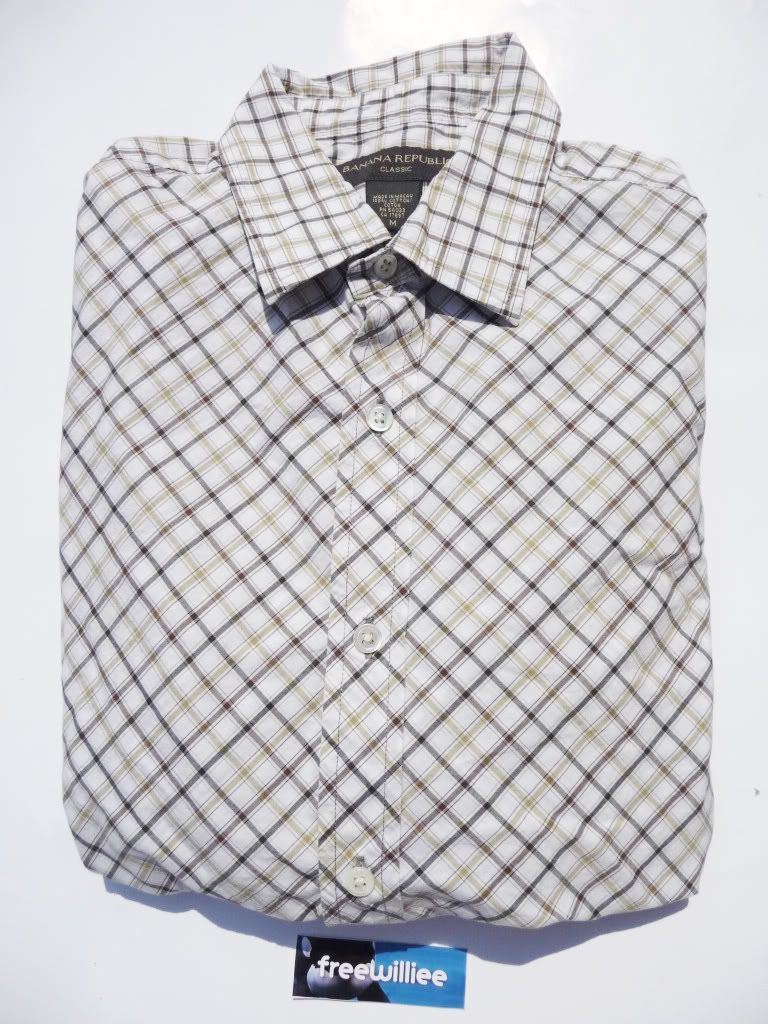 crosshatch-25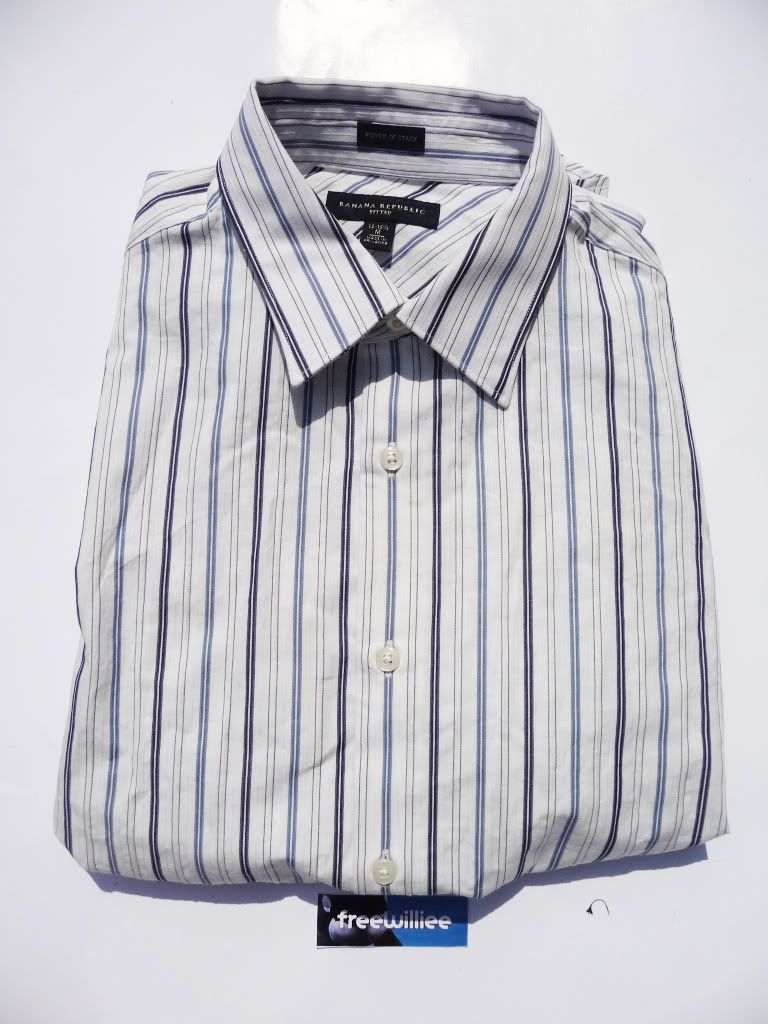 green textured stripe-40 blue textured stripe-40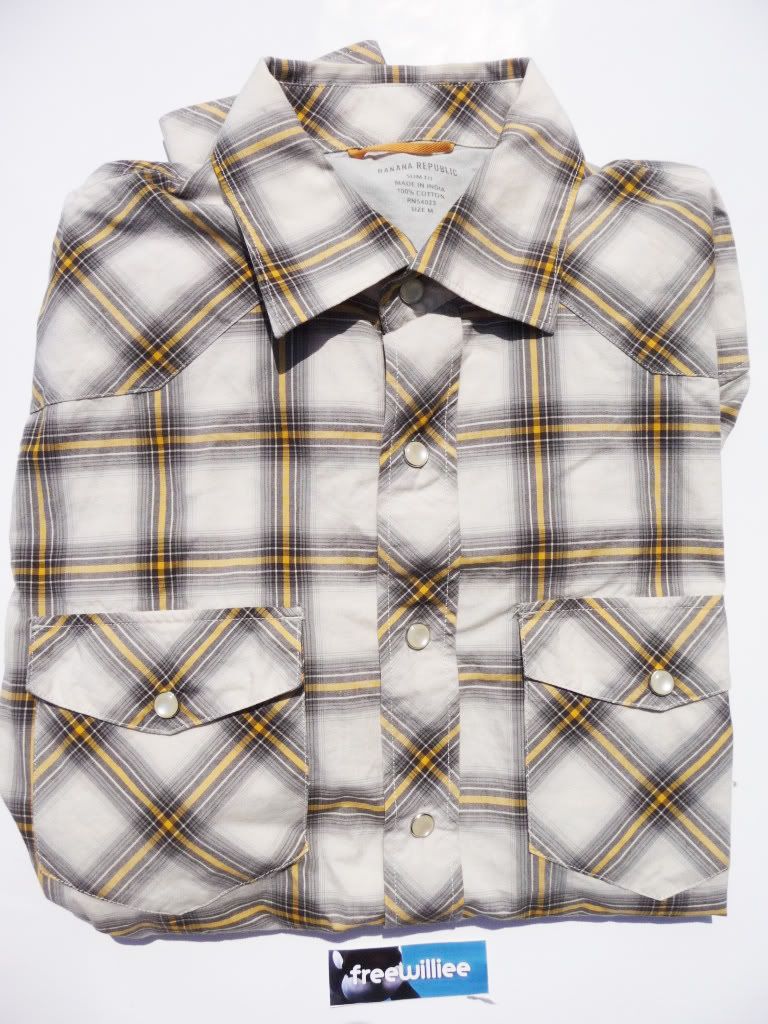 yellow/grey western plaid-40
yellow stripe-30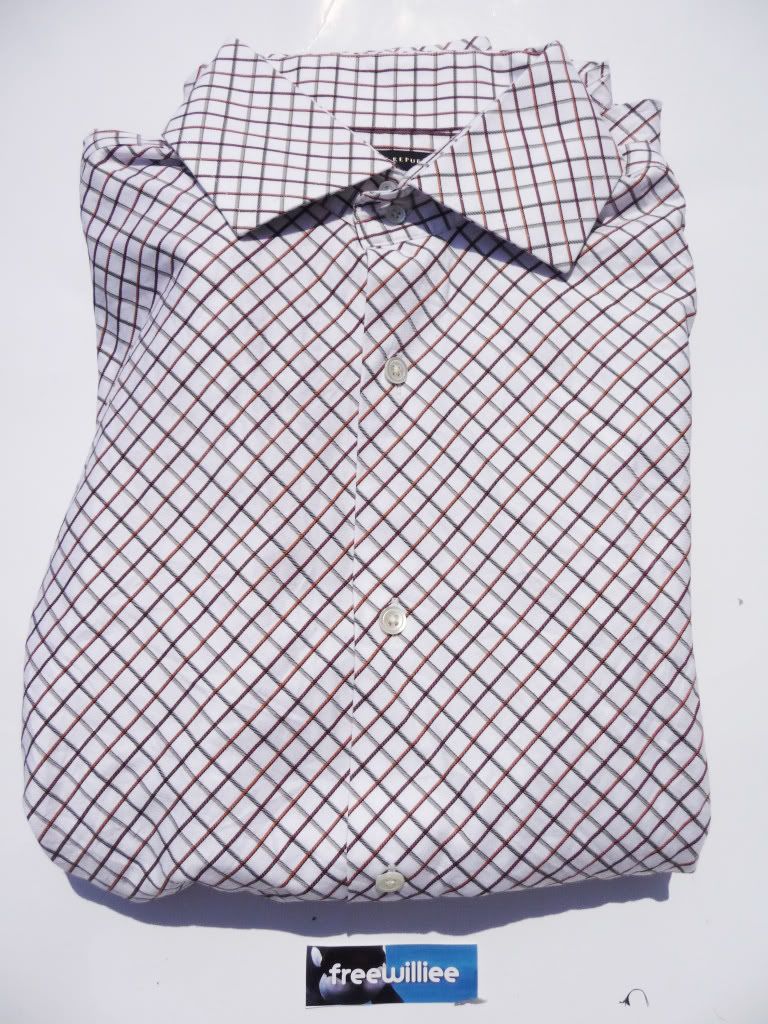 burgundy crosshatch-30
dark teal solid-25
banana khaki sportcoat SMALL-60