Quote:
Originally Posted by
Mossman
I am just posting what I am wearing today.
I am not trying to create a glamour shot, just a quick shot of what I had on today. 
The shirt fits perfectly actually, but the angle here in this shot is a bit off as I am just experimenting with the mirror in the hallway and was a little contorted with trying to play with the camera angles. 
I think I worse Oakstreets that day with that outfit, just their Boatshoes in Navy.
Use a tripod and better lighting.  It looks like you have something better than a cellphone camera, so make use of that.

 

+1
Quote:
Originally Posted by
kgfan5
Warning: Spoiler!
(Click to show)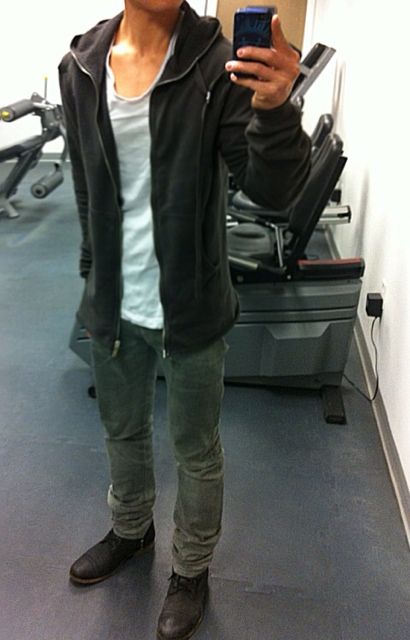 The jeans I'm guessing are Dior, but what about the shirt and hoodie?