Quote:
Originally Posted by
tonio028
Another day at the office in 3 stages: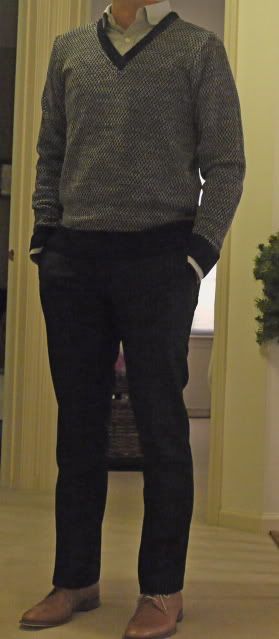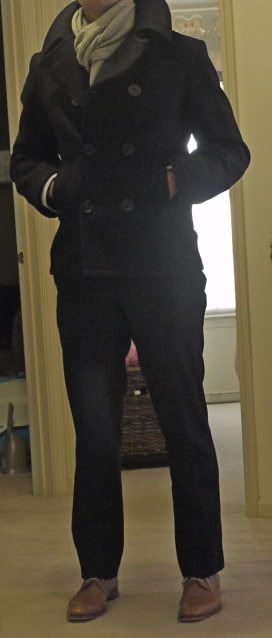 Shirt
: Ervell
Sweater
: Schneider
Pants
: Varvatos
Shoes
: Grenson
Coat
: Fidelity
Scarf
: Schneider
Nice PE shirt and SS pieces. I think the sweater would look better with a smaller v-neck but the pattern is pretty great. Not really digging peacoats and I think you can do better with outerwear, but everything else is pretty nice.