I picked up an odd sharkskin (I think) jacket in the sales today, it's from Crombie and apparently it's half canvassed. Seemed reasonable value for money, marked down from £395 to £95.
Firstly, I'd like to know what people think of the fit. It's a slim-cut 42R right off the rack, no adjustments have been made. Apologies for the poor lighting...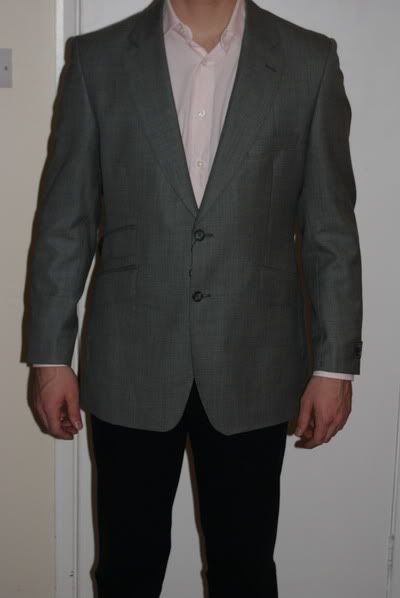 I think my backside sticks out a bit (that or my lower back's arch is too much for the jacket) and it might be a tad too tight across the shoulders, looking at the top photo. I have a 42 > 33 inch drop, so finding clothes that fit is very difficult.
I'd also like to hear some ideas on what one could wear with such a jacket. It seems fairly dressy to me, but I'd like to get a feeling for how far it could be worn more casually.
Cheers