Quote:
Originally Posted by
Astronaut888
dunno if this is the correct thread for critiques.... if not, i would appreciate any direction to the right thread
KMW 1980s 28 waist hemmed to a 30 length.
Just recently picked these up from Context. Excellent jeans, however, I am having a time getting used to the back pockets.....dunno if I am gonna hold on to these or not. I like the fit and they are great denim....but....those back pockets may just not be my speed. Any opinions?....
Warning: Spoiler!
(Click to show)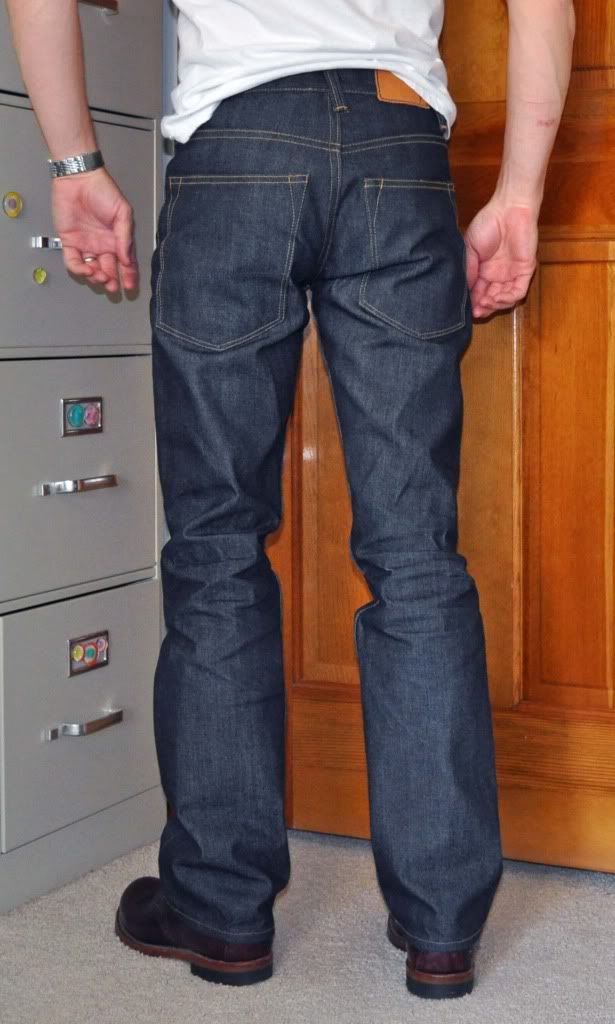 likely gonna put these up on the B&S forum later tonight....
What's the issue? Too low-slung for you? I think they look fine, and it's a good fit overall.