I just picked up some waxed black Chukkas from Blackbird Ballard that I love.
The web page said they were going to throw in some little extras.
So I get this box in. Thinking, that's a bit much...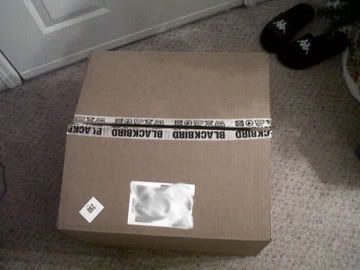 Opening it I find they actually sent me a freakin crate!
By this time the wife is on me with what the f*$k did you order now!
Some nice freaking shoes, babe! Merry Christmas to me! Fully lined so they feel like great barefoot. Interesting waxed coating making this a very dark matted black. I feel like I should be on a SF pier in the fog.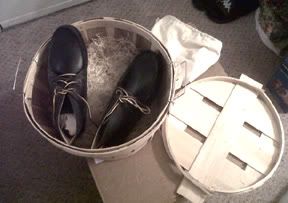 I liked the extras they put. A fantastic mug with their creep bird boy logo, some coffee which I will try later today, a nice notebook so I can keep track of my ebay sales, and some alternate solid black shoe strings and dust bag. Nice, all in all.
Later that night I was found walking naked around the house in just my quoddy. EOS