Some shoes and other bits.
Prices include worldwide shipping. Can do cheaper shipping if you are in the UK.
Barker Black Black Captoe Oxfords UK 8.5 US 9.5
These are really smart. There's no skull / crossbone on the upper. The usual skull crossbones on the sole as usual though
These have been worn no more than 10 times - so miles of wear left in these until they need to be resoled.
There is a tiny problem on the right shoe. The thread at the very bottom of the laces needs to be re-tied.
These have no box but have barker shoe bags. Shoe trees not included.
Price:
$200
Shipped Worldwide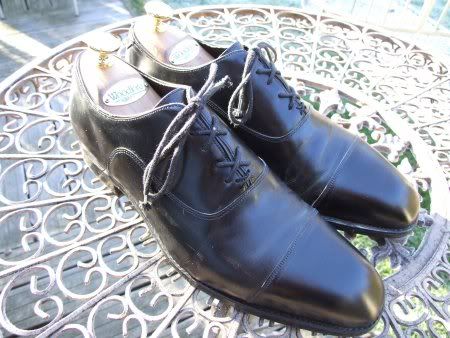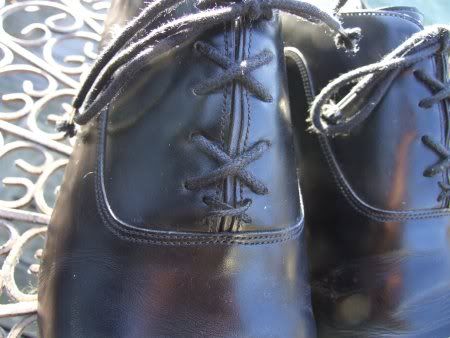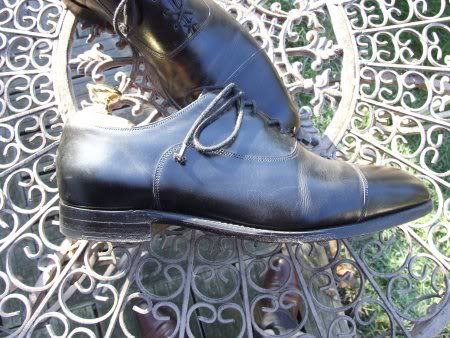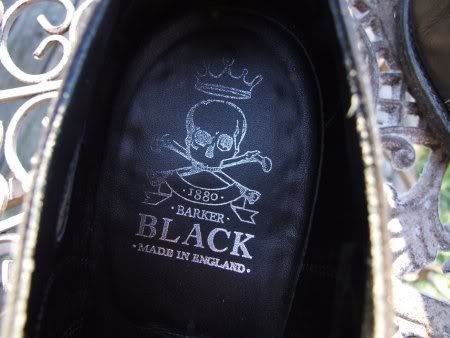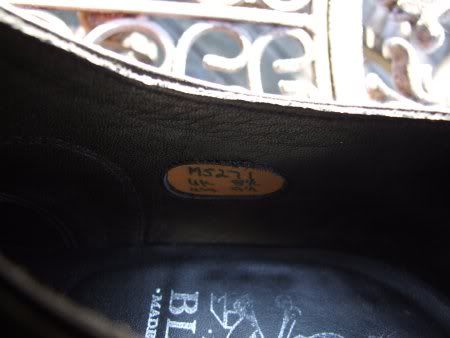 Barker Black Straton Black Wholecut UK 8 US 9
These are the Straton Wholecuts with skull and crossbone motif on the toe. I've worn these about 20 times and had the heel replaced (I had problems slipping over because of the full leather / nail heel which drove me insane. Sole has got miles of wear left.
These come in shoebox with bags. Shoetrees not included.
Price:
$220
Shipped Worldwide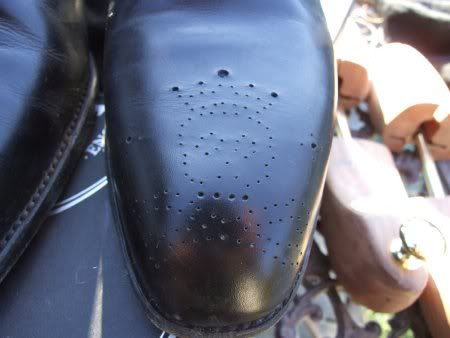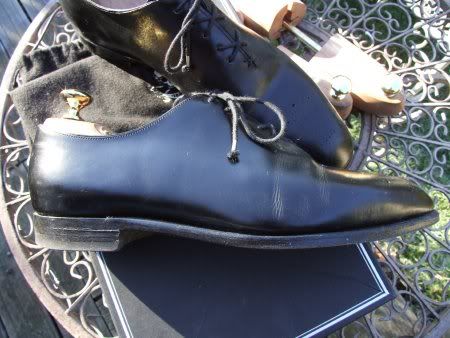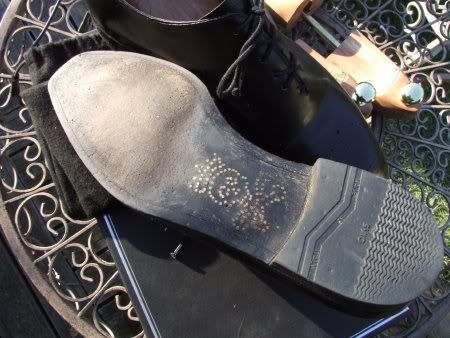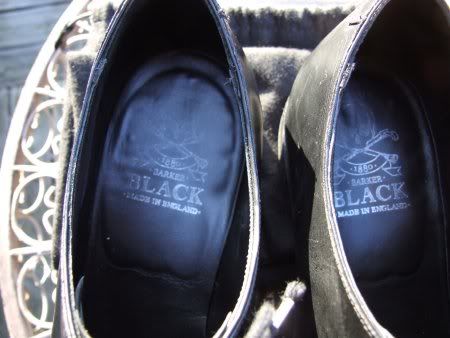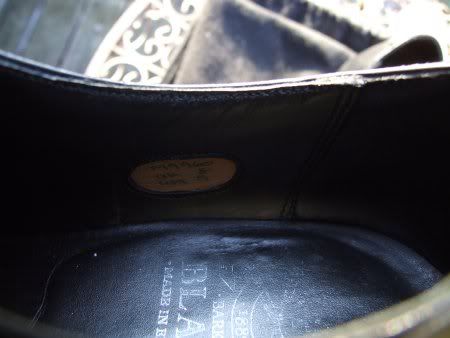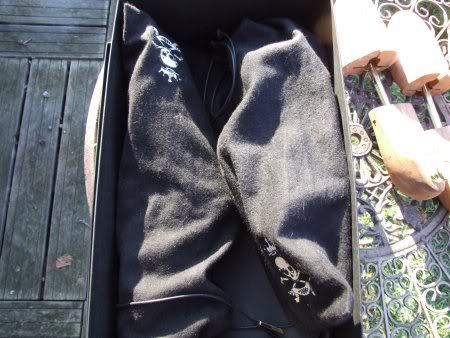 Crockett and Jones Suede Captoe Derbys for Carroll and Co. US 9D. Brand New
Bought from Rebel222. Unfortunately too narrow for me
Price:
$130
Shipped Worldwide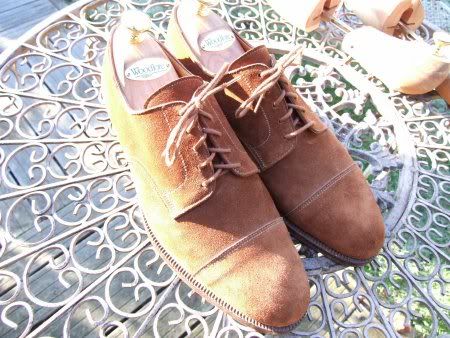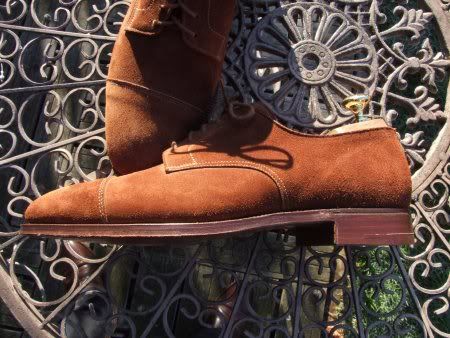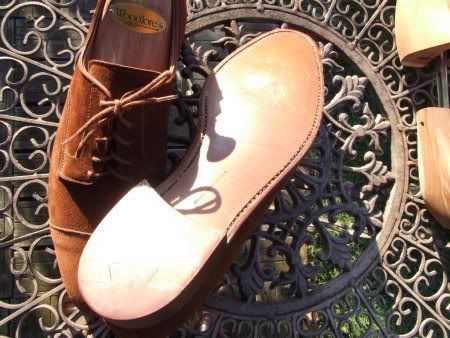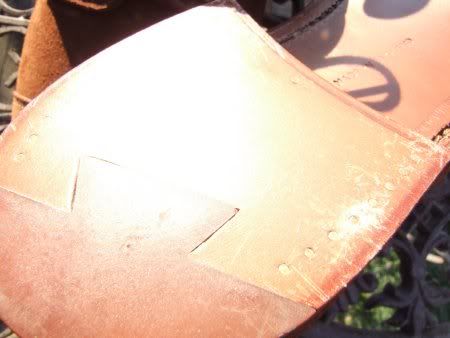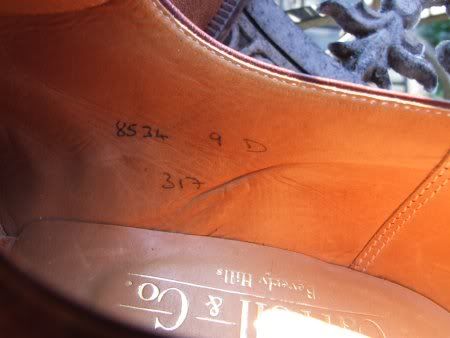 Giorgia Armani Black Leather Night Tray
Only used a couple of times.
Measures 6.5" x 5".
Price:
$55
Shipped Worldwide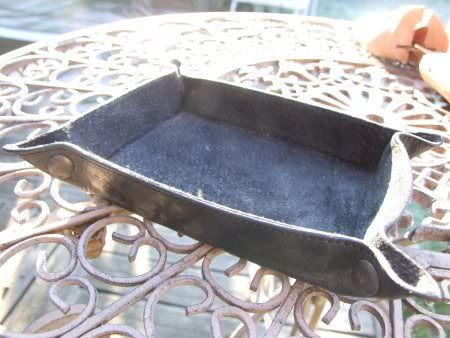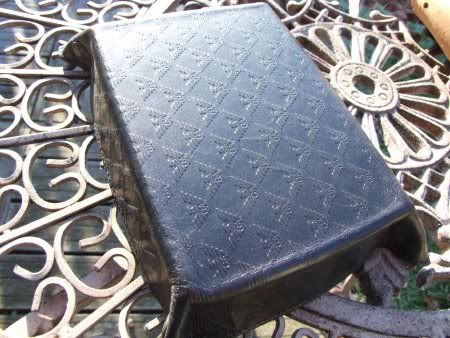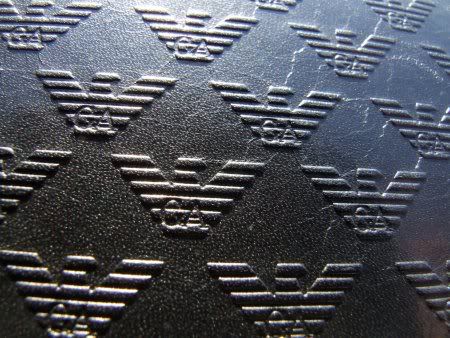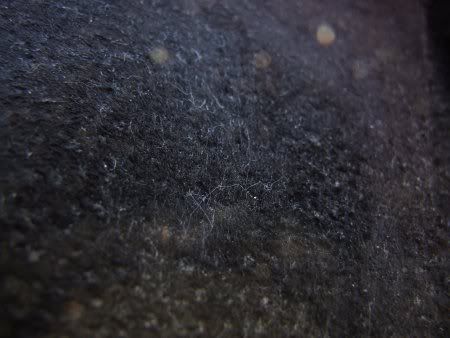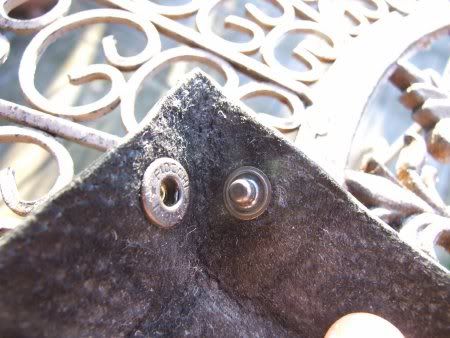 Ralph Lauren Purple Label Black Leather Wallet BNWT
Beautiful black bridle leather which smells fantastic. Has a tan lining. Made in Italy.
Measures 4.5" x 3.5".
Price:
$85
Shipped Worldwide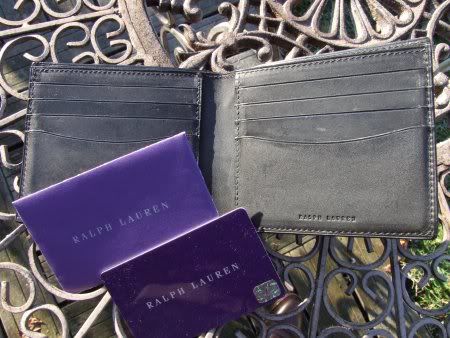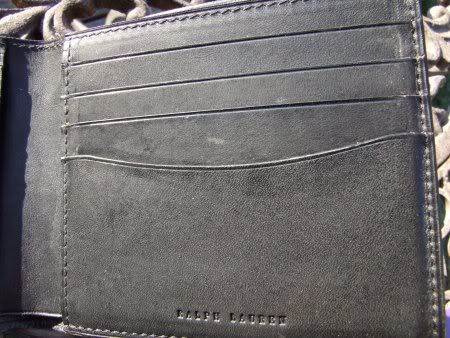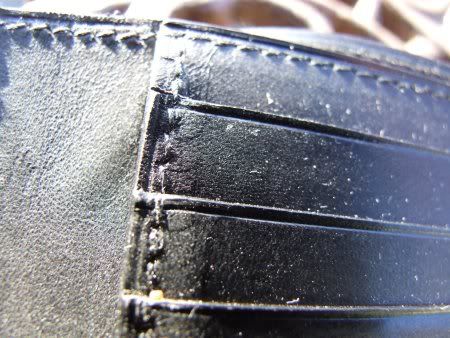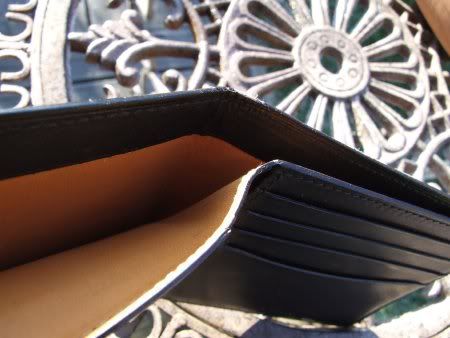 Ralph Lauren Purple Label Long Wallet
This is really decadent. Made from beautiful bridle leather. I've used this a few times but there's still plenty of life left in it. Comes with RL card.
Measures 8.5" x 4.5""
$100
>
$80
>
$70
>
$55
Shipped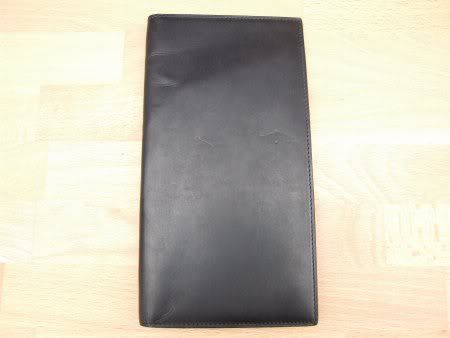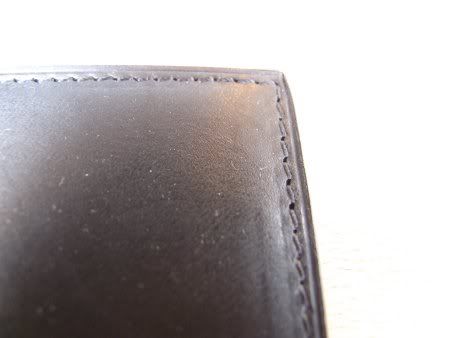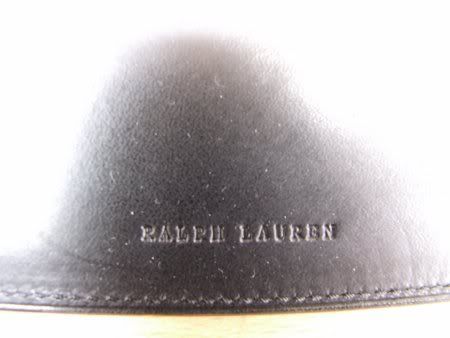 Dunhill Brown Lizard Skin Belt
This is marked 40. It measures 37" from the middle hole so I think I may have cut it down at some point. Gold Plated hardware. I'm pretty sure it's lizard skin. It's placed on the belt in panels. Width is 1.25"
$100
>
$80
>
$70
>
$55
Shipped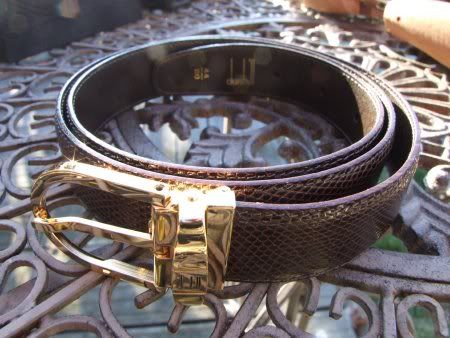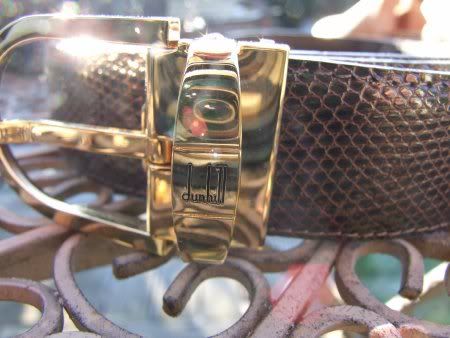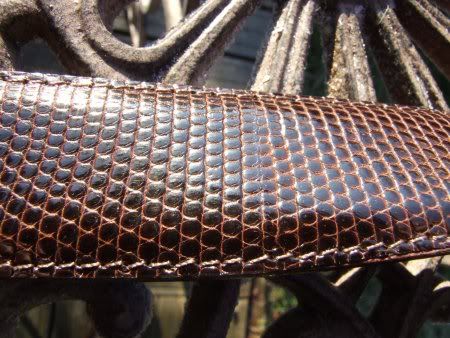 Links of London Solid 18K Gold Cufflinks
These are absolutely beautiful but I don't wear gold enough to justify keeping them. They cost an absolute fortune and I've only ever worn them once. Nice design -
lots of hallmarks. I think the RRP was around the $900 mark
$300
>
$270
>
$250
>
$210
Shipped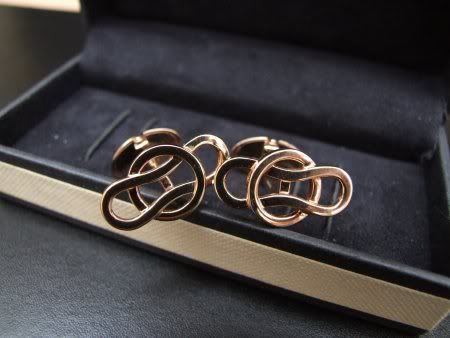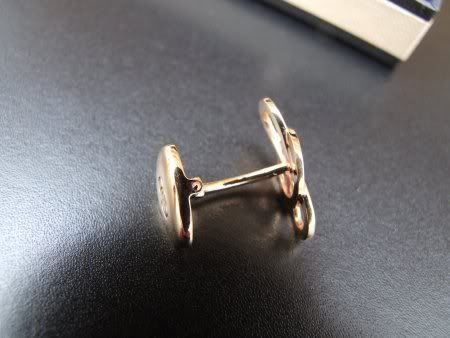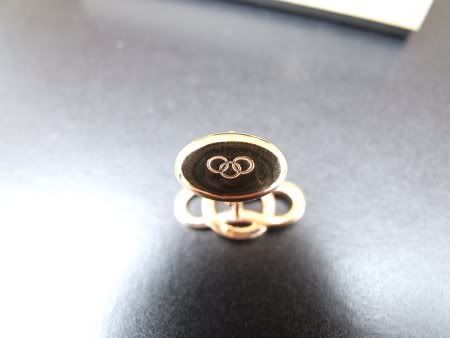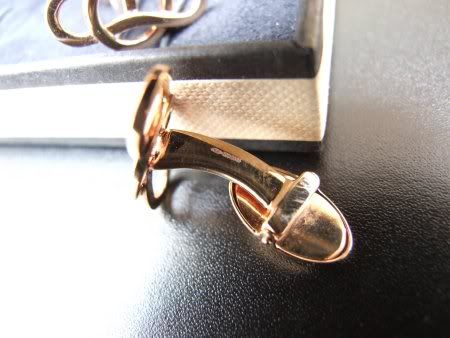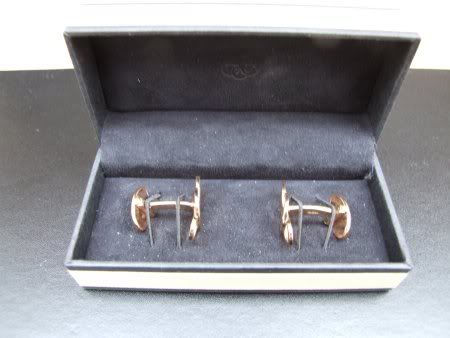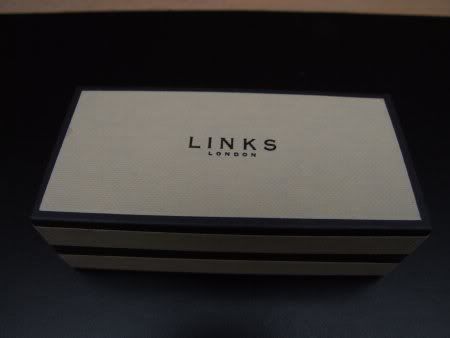 b]Duchamp enamel button covers[/b]
Only worn a couple of times.
$60
>
$40
>
$25
Shipped