**************
:::::UPDATE 12/23::::::

Bad news, guys! I spoke with the "big bossman" of Brunello Cucinelli...And he is no longer allowing me to proxy anything out to anyone... he says it is highly frowned upon for BC to be re-sold [....like what the fuck?] and he is only allowing me to purchase items that would be for myself or would fit me. I explained to him that he pretty much didnt make any kind of sense because if anything i'm doing him and his sales team a major favor by re-selling their shit. Its getting their product out of the store faster & giving his team the commission! Shit, if someone came in my store and wanted to proxy, my boss would be down for it! But I guess he was just being a prick. Whatever. To not get myself into any bad terms with the BC team, I agreed to no longer proxy service their product. Maybe I'll just proxy Loro Piana [right next door! haha] but I'll keep you guys posted on that.
Sorry again, gents!
**************
To keep this under control, here are a few basic guidelines...

1. All items will be shipped via USPS Priority Mail [I usually ship the very next business day.. although I have been able to ship the very same day on some occasions..]

2. My prices include USPS Priority shipping [within the US only]. If you would like Express or Next Day Shipping, there will be an additional cost of $25. $35 for outerwear [coats, leather jackets] and bags. $2.50 for each add'l item. Please ask for international shipping rates.

3. If you are looking for a particular item, please either PM or leave a response here with an image and/or description of the item, any particular color you may be interested in, and your size [in either numbers or letters.. i.e. 46, 48, M, L, etc.]

4. Because of the heavy responses I have already received, I will not be able to have measurements for every single sweater, coat, etc. If there's a garment you have interest in, please know your size! It will make the process of getting your purchase sent out to you a lot faster!


5. If you'd like a speedy response, please PM me. I get my emails instantly via my Blackberry and respond usually within 5-10 minutes.

6. Because I work just two stores away from their outlet boutique [I work for Chloe, a luxury womenswear brand], I am able to provide images upon request. However, the pictures will be VERY basic. Front, back, and maybe one or two detailed shots. Please don't ask for 300 pictures of a cashmere sweater. Lets be realistic, folks! haha

7. I only accept Paypal as payment. No exceptions. Personal Payment is highly preferred..However, if you would like an invoice to be sent to you, there will be a charge of 3% of your purchase to makeup for the Paypal fees. Sorry!

8. Delivery Confirmation [Tracking] & Insurance is included in every purchase. Your tracking # will always be sent to you immediately after your order has been shipped.


Here's an example [both are actually available, too!]:
Brunello Cucinelli cashmere sweater
Size: 48
Color: Sky blue
Retail Price: $740
Store Price: $444
Your price: $340 shipped [Paypal Personal Payment, or add 3%]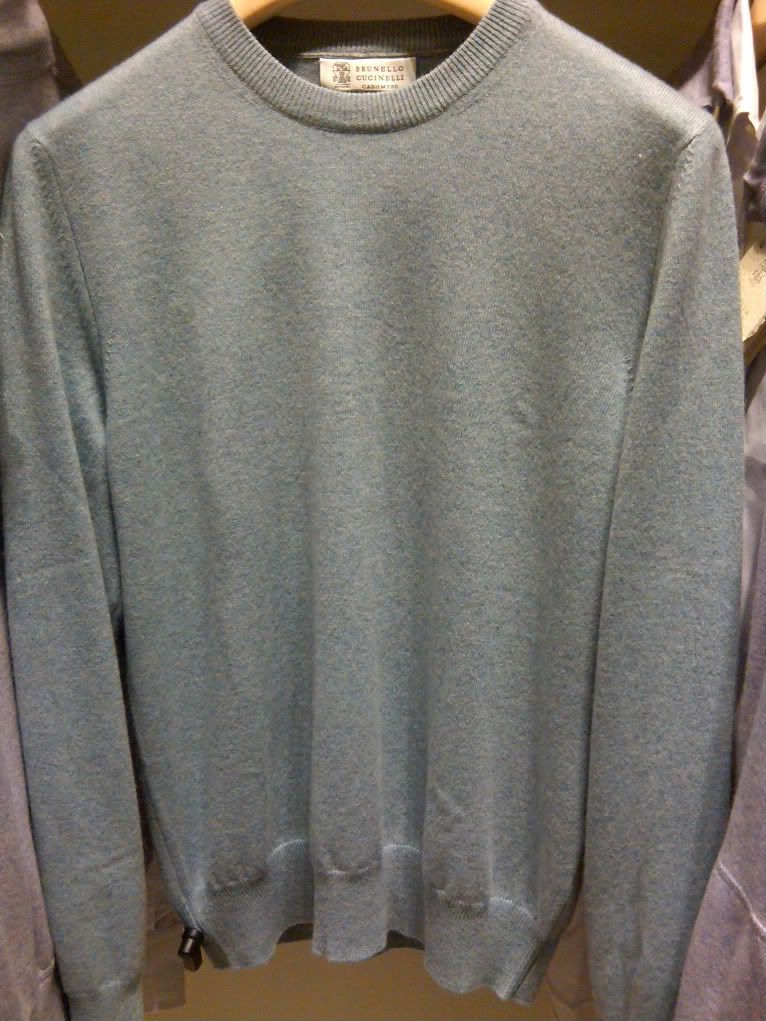 or
Brunello Cucinelli hooded vest
Size: M or L
Color: Gray exterior/Ivory interior
Retail Price: $1830
Store Price: $1107
Your price: $750 shipped [Paypal Personal Payment, or add 3%]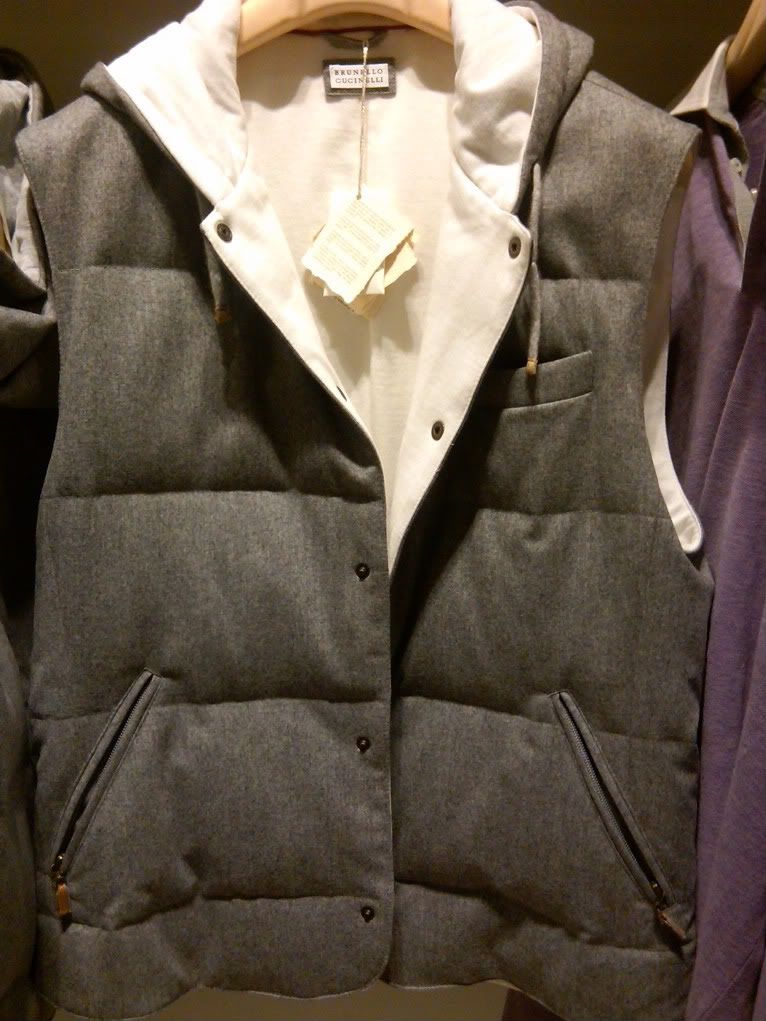 Thanks.