I am clearing out shoes. There are a mix of trophies (Lobb Jermyn IIs) and good everyday shoes (NOS longwings) and a variety of prices. All should fit a size 12.5-13 foot.
I am pricing items to move them quickly, and will not accept returns unless there is an egregious error on my part. Please bear that in mind and feel free to
make reasonable offers
if my prices seem out of line given that stipulation. PayPal preferred and I will not ship outside CONUS. Will definitely do deals if you are buying multiple pairs.
Bally Scribe – 13 D - $125-->$105 shipped CONUS
Top of the line from Bally. Largely hand-made. Classic European last shape. Still have a lot of life in them – as I polished these I was wondering whether to part with them, but I have a couple of other very similar brown shoes.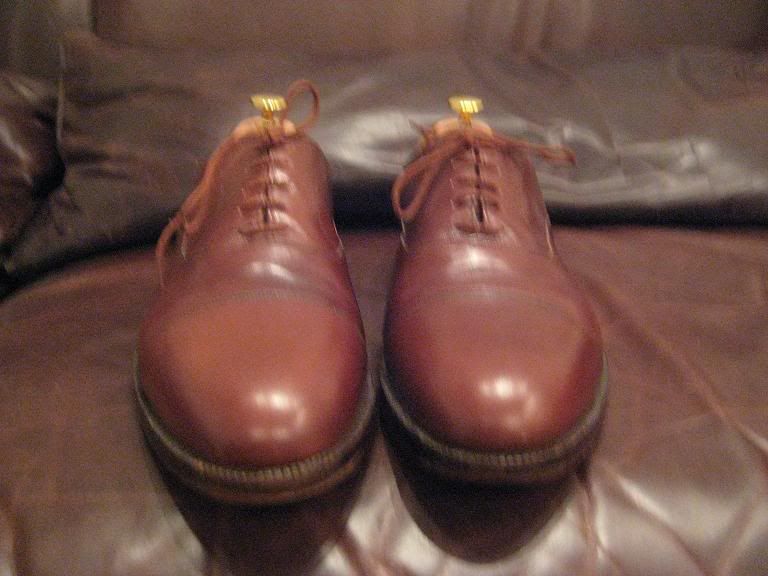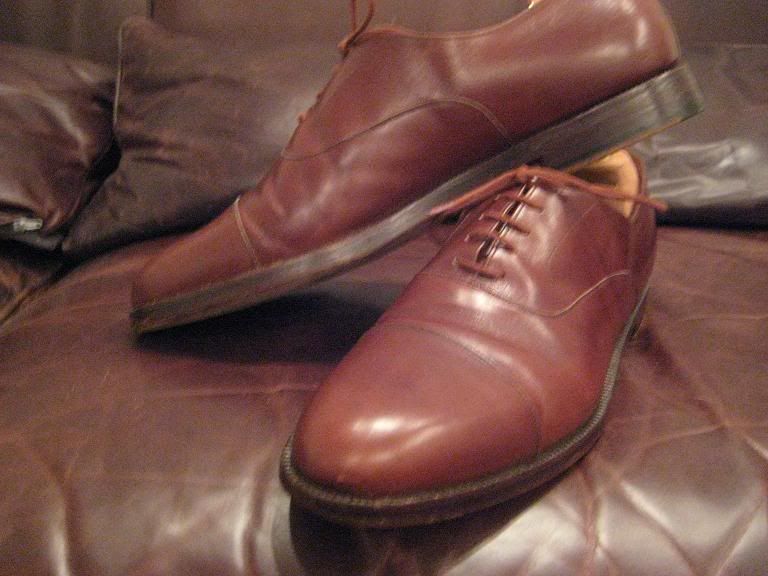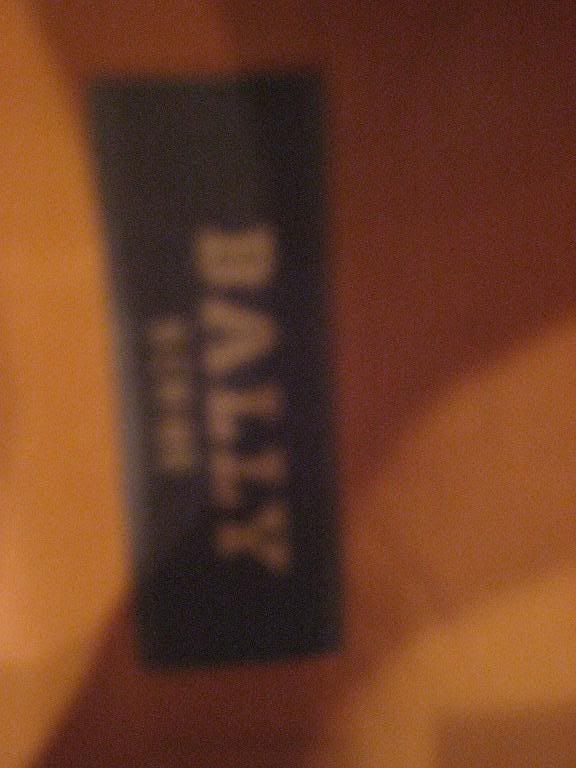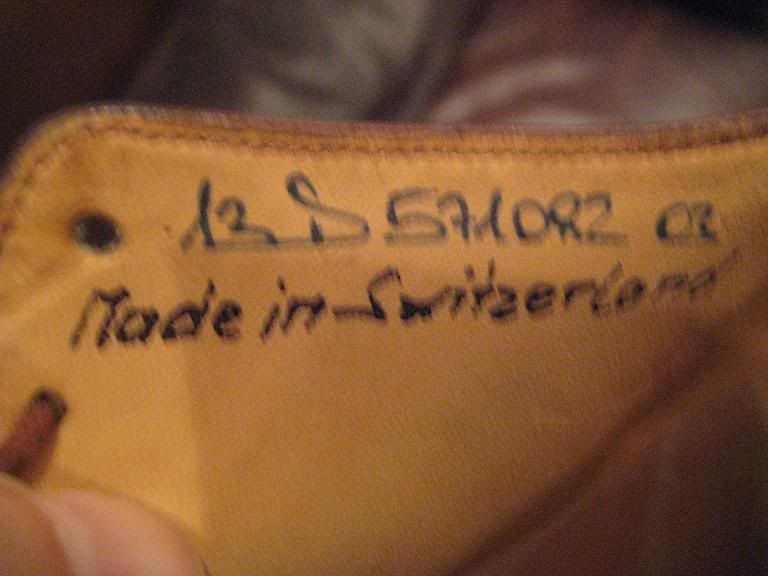 Grenson Loafers (Demi-Chasse wannabes) – 13D US - $85-->$75 shipped CONUS
Nice pair of loafers bought from Bennie's during one of the early sales, when most of the stock was Stuart's Choice, not the Rose Collection stuff you see today. Nice, comfy pair of loafers. They have seen some wear but they have a lot of life in them. I think that they do a decent imitation of a demichasse, but also have the nice effect of a full strap. They are marked 'imperfect' but showed no flaws when I got them or during wearing.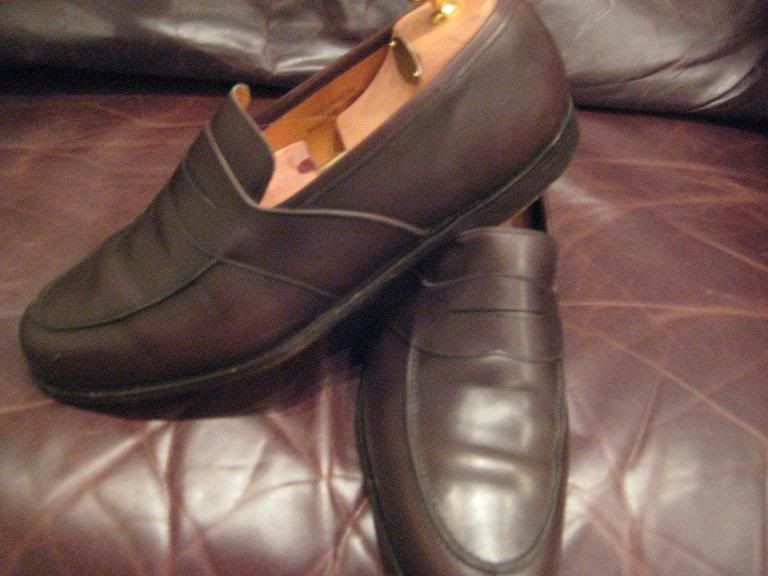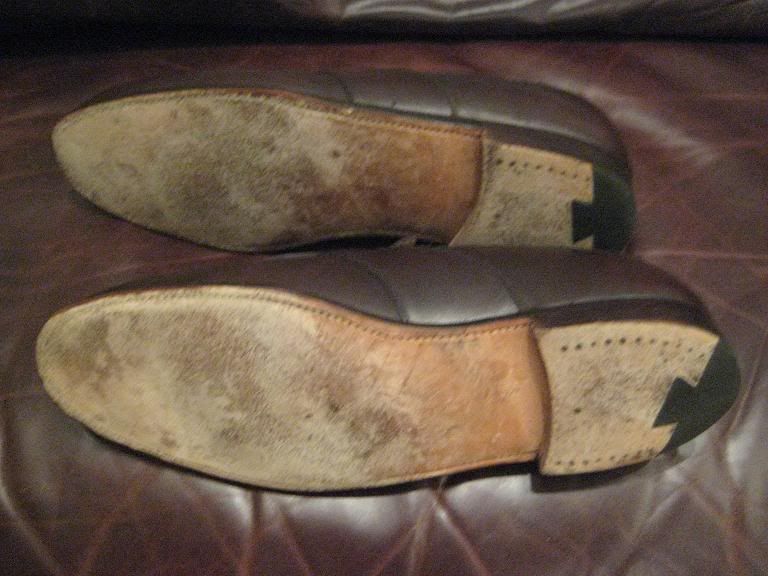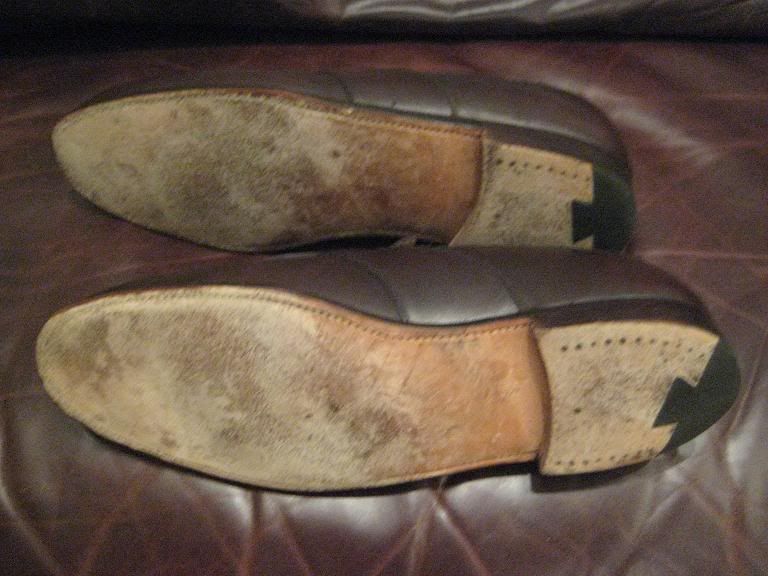 Polo Saddle Bucs w/Pebble - $125-->$110 shipped CONUS
I was obsessed with these shoes and think I may have gotten them for a price that was dangerously close to retail. Made in England (C&J), great tan bucs with nice detailing and really cool laces. They have the classic red sole. I wore them a few times in DC, where they fit in a bit better, but don't see them getting as much use further north.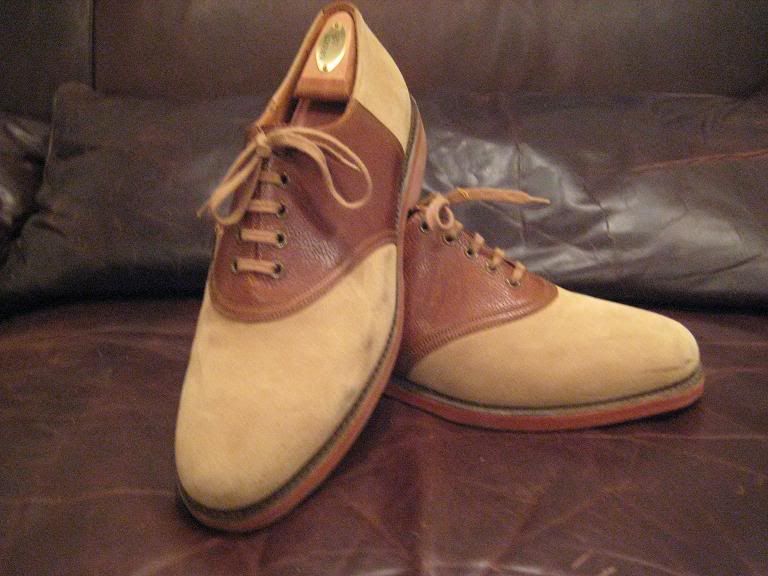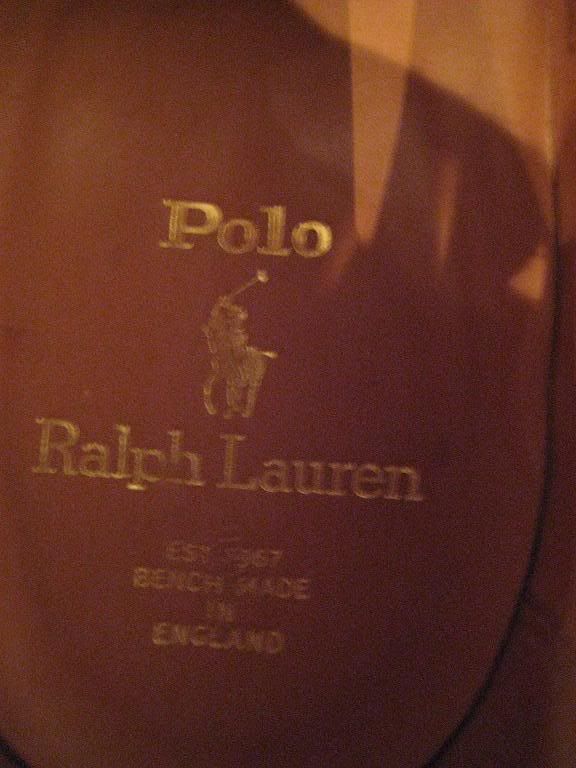 Lobb – Jermyn IIs w/Lobb Trees – Size 11.5E, but VERY roomy, fits a 12.5-13 - $525 shipped CONUS
One of the 'holy grail' shoes, rarely for sale used. Nice waist detail from Premier line of shoes, still have a tremendous amount of life in them. They have been kept with fitted Lobb trees for their entire time in my possession and were bought at Wilkes Bashford back in the day. They are not seconds. I am going to hold pretty firm on these, as it won't make me TOO sad to keep them.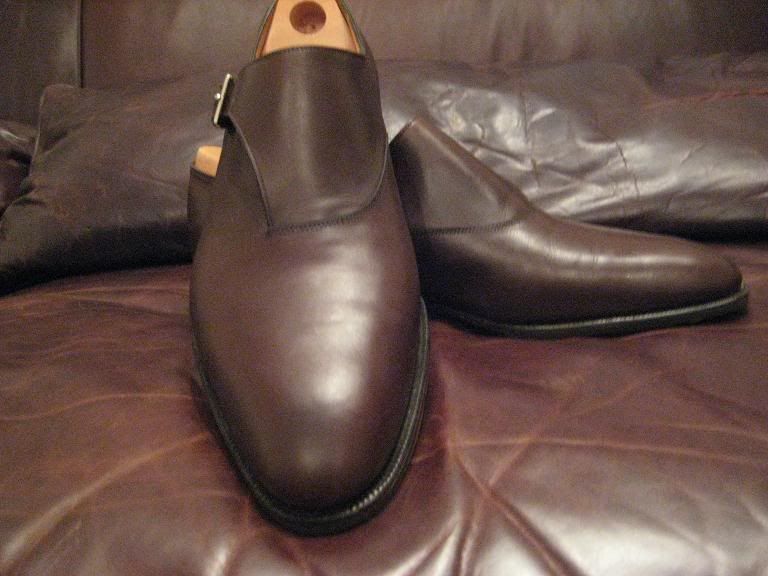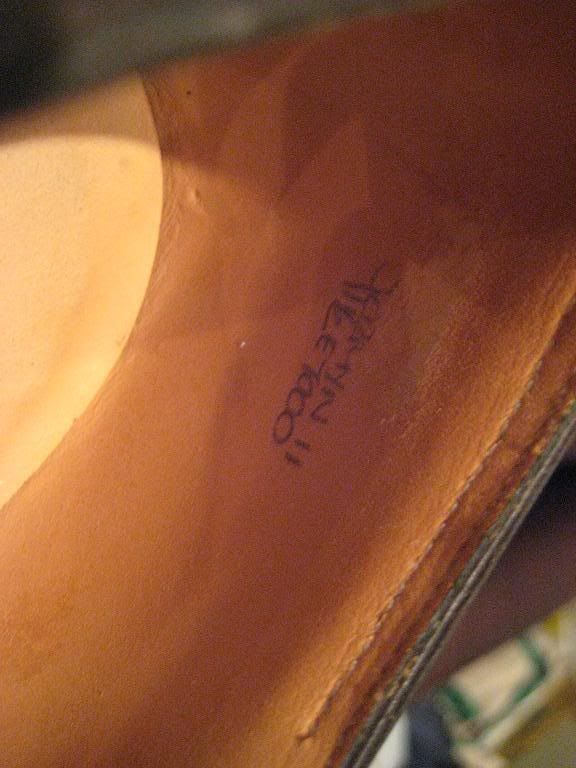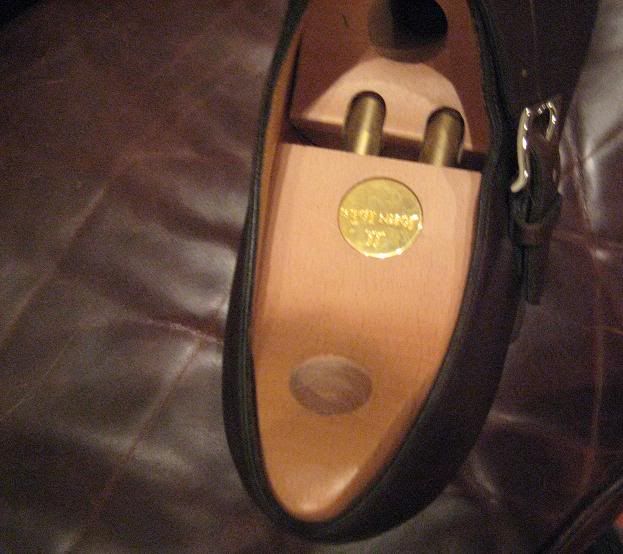 SOLD
Polo Monks – 13D - $SOLD
Nice Made in England (C&J) monks from Polo. Good piece bought from a member a while ago. As with the others, they have a lot of good wear in them . The toe has a little blemish, seen in photo, that should not detract from overall wearability.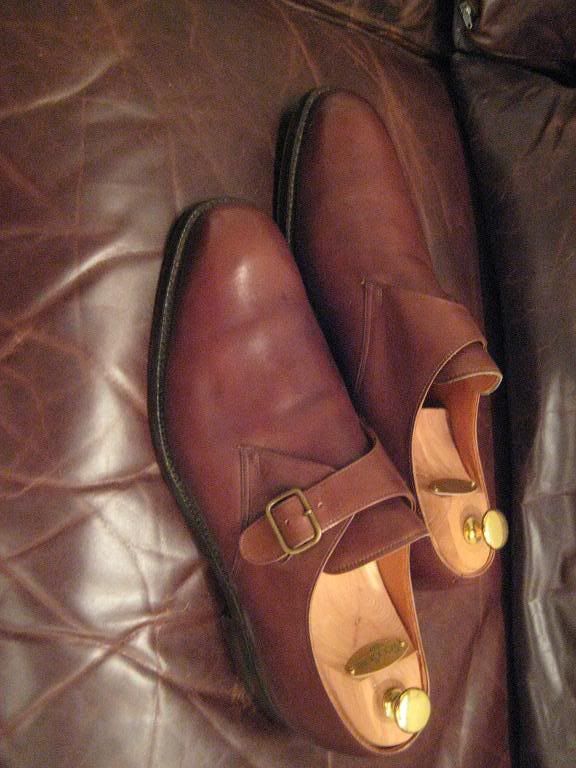 Alden Leisure Handsewn – 12B/D – Shell Cordovan - $SOLD
These have seen some use but are great 'going around' shoes. Only demerit beyond some creasing is that the heels have been walked on a bit (slipper effect), but they slip on and off fine.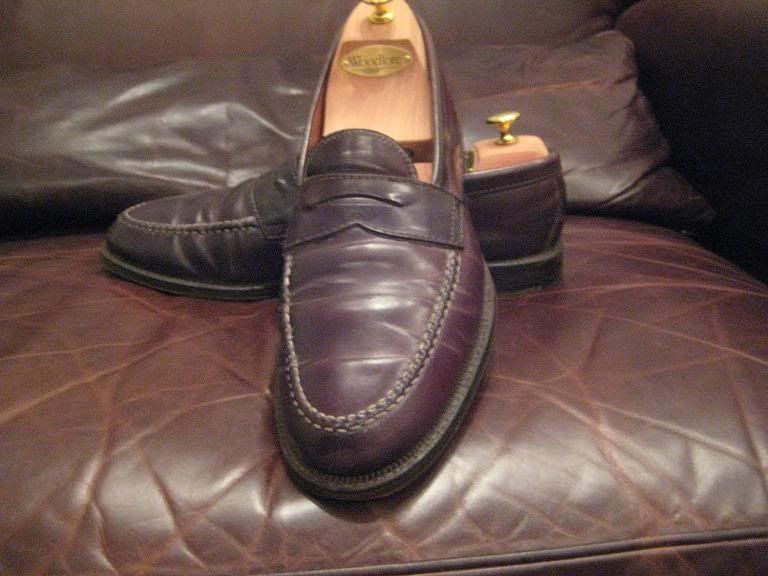 Polo Spec Bucs w/Pebble - 13 D - $95-->$SOLD
Really cool shoes, sorry to see them go, but I see them getting a lot less wear this far north of the Mason Dixon line. They are white suede and brown, Made in England (C&J). Hopefully you'll be the hit of the lawn party in these. Got good use of them when I was in DC.