Losing ~450 sqft as I move to the big city has given me motivation to share some of my unworn, still-tagged bounty with you folks.
I am moving and am pricing all items to move them quickly, and will not accept returns unless there is an egregious error on my part. Please bear that in mind and feel free to
make reasonable offers
if my prices seem out of line given that stipulation. PayPal preferred and I will not ship outside CONUS.
All measurements are as follows, in inches: Coat -
S
houlder (straight across back),
C
hest (pit-to-pit, jacket face down x2),
L
ength (from bottom of collar), slee
V
e (from shoulder at collar-to-shoulder seam level straight down to hem),
W
aist of coat per A. Harris. Pants -
W
aist (flat, across x2),
R
ise (from crotch to top of belt loops),
I
nseam (from crotch seam to hem),
O
utseam (from top of pants straight down the side to hem). I took these measurements to the best of my abilities but cannot guarantee that they are perfectly accurate. [system of abbreviations stolen from gdl203]
NWT Alden Shell cordovan boots – Size 12E (but fits roomy) - $375 shipped CONUS
Beautiful boots with nice waxed laces. Just not sure that I will get a lot of wear on them. They are unworn and gorgeous, with a nice cap toe. I am a 12.5-13 and these fit fine on me. Tried on but never worn outside.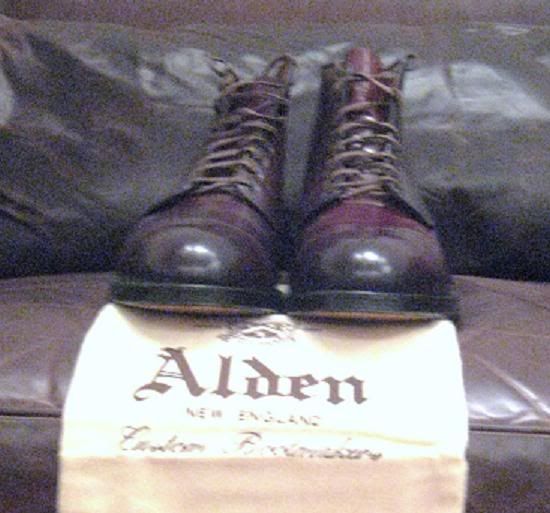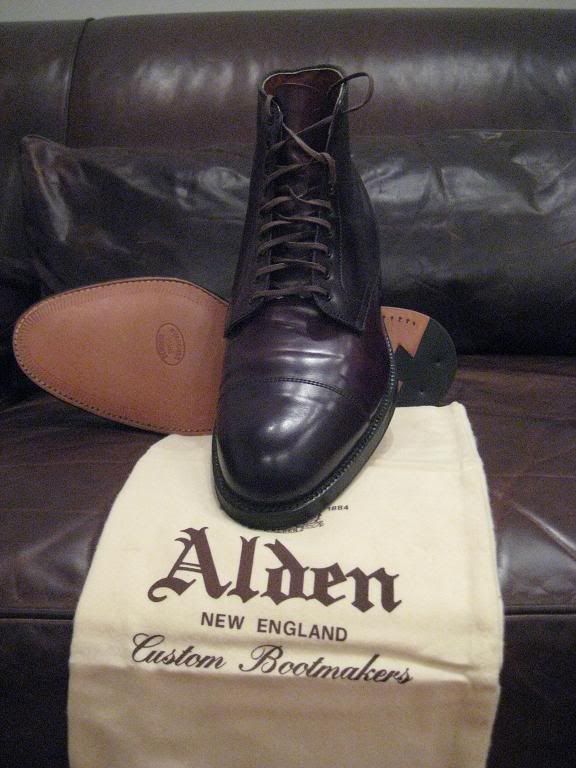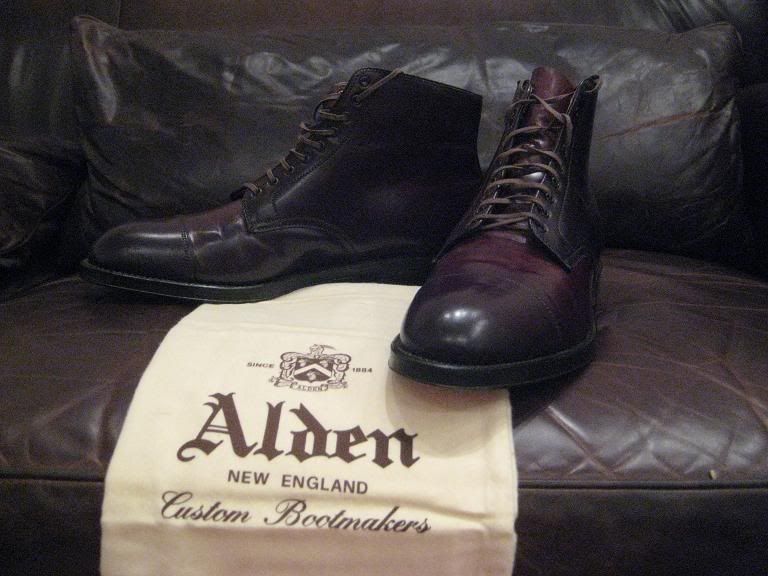 Magli Laceups - $75 Shipped CONUS
Nice pair of Magli laceups. Bought them a while ago, never wore them. They are from the higher end Platinum line. Price is very reasonable, hopefully someone can take them in.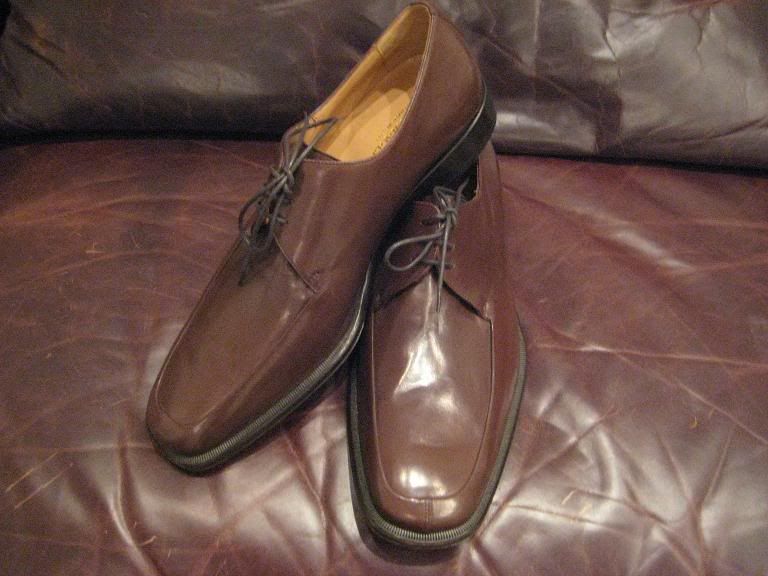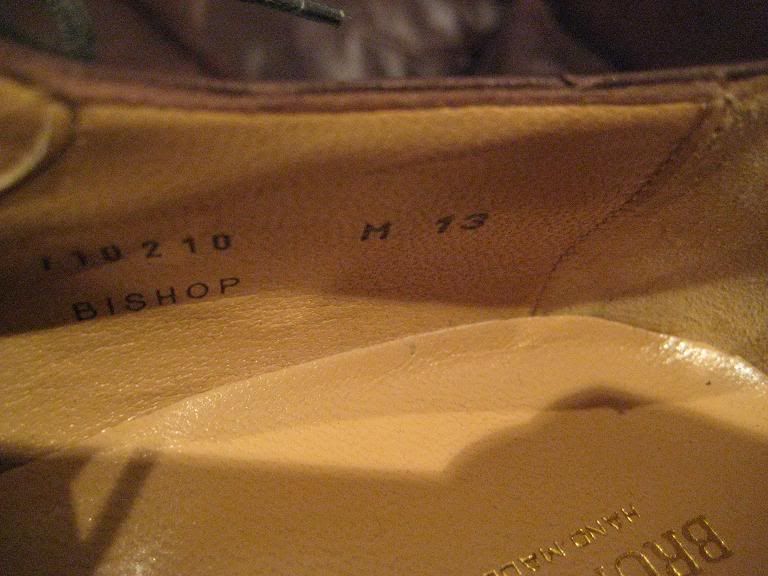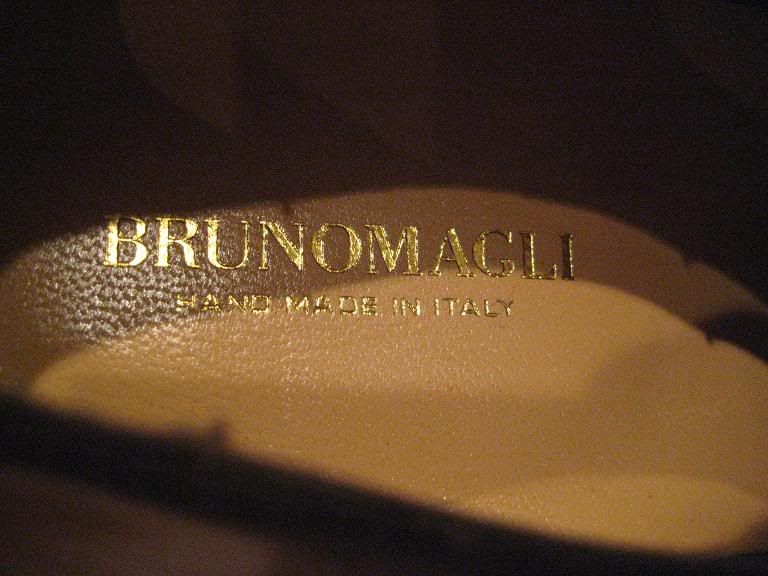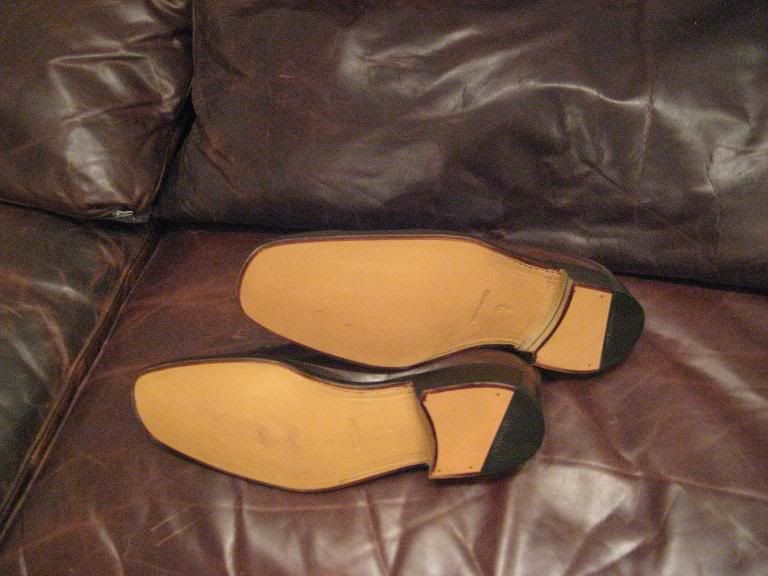 NWT Lanvin Sportcoat – 3B, denim blue, cashmere-silk tagged 56L (slim) - $450 shipped CONUS
Gorgeous coat bought from chorse123 a while back – retail was €2,280 (would likely have been ~$3,000 at the time, dollar was stronger then!). I figured I would put it up and see if someone might need it more than I do.
Still has all tags and will be a great spring piece. Not a 'stiff' three button, but would need to have lapels re-pressed to be a 3-roll-2. Fully canvassed, good construction and a great hand. Fabric is 65% cashmere, 35% silk.
S: 19.5''\tL: 32"\tC: 48.0''\tW: 44.0'' V: 26.0''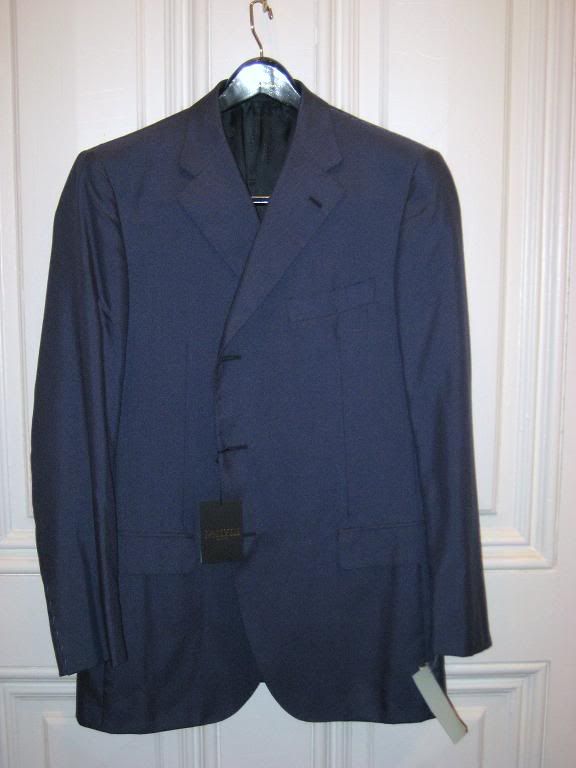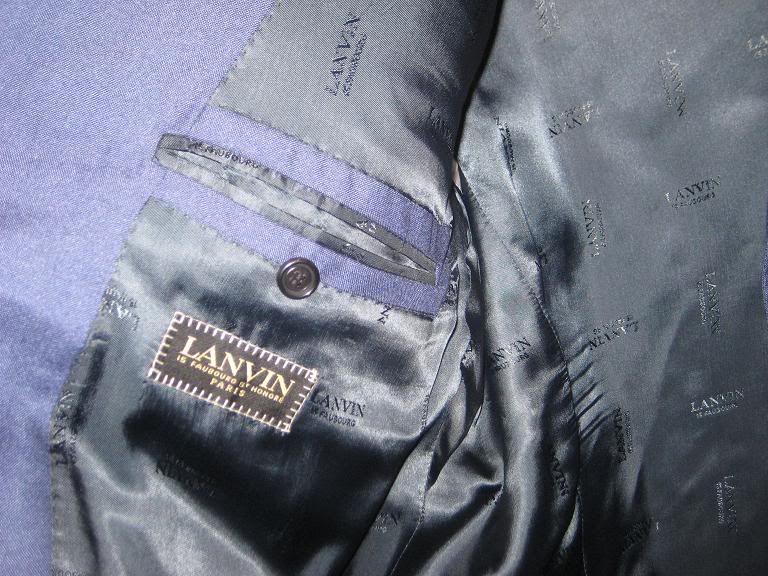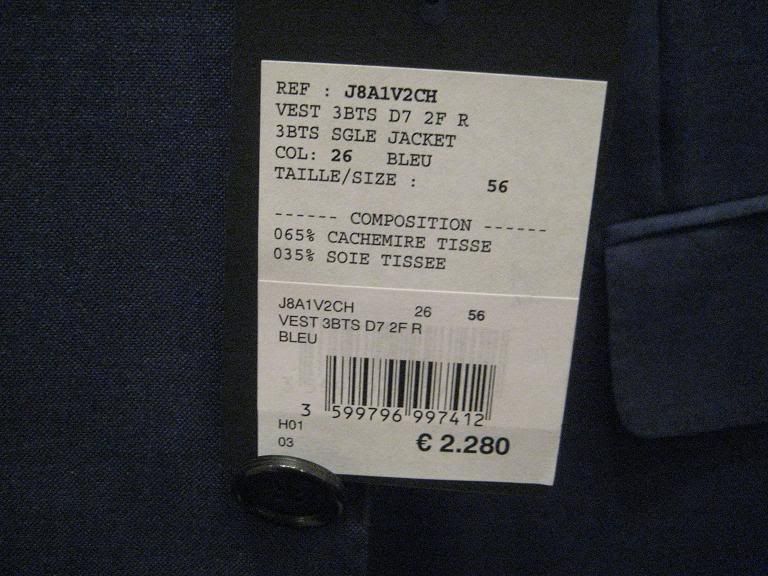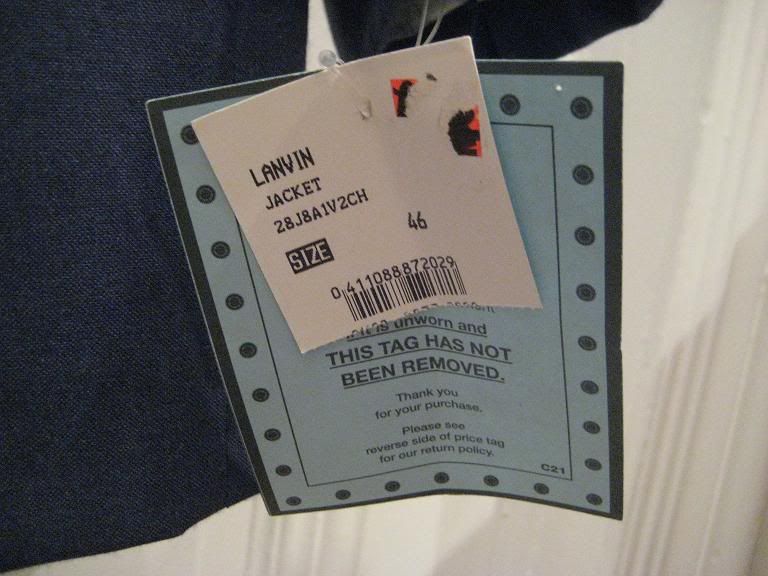 NWT Corneliani – Grey SB, 3B, 44L - Wardobe staple, $250 shipped -- now $225 shipped CONUS
Great suit. A 3B, grey fabric that is a great core piece in a work wardrobe. It runs a little long (note the jacket length), which is a matter of taste, but is a gorgeous piece and comes with full tags indicating a $1,495 retail price, making my price about 17% of retail.
Coat - S: 20.0''\tL: 34.0''\tC: 49.0''\tW: 44.0'' V: 28.0''
Trousers - W: 41.0''\tR: 13.0''\tI: 38.0''\tO: 49.5'' (unhemmed)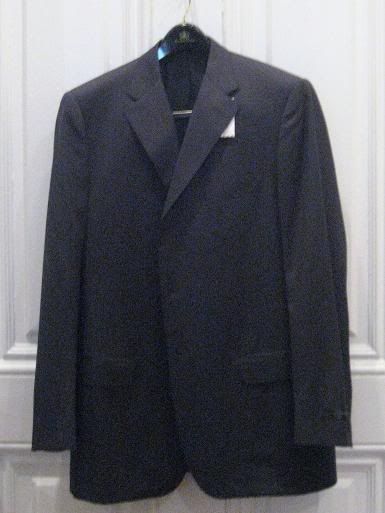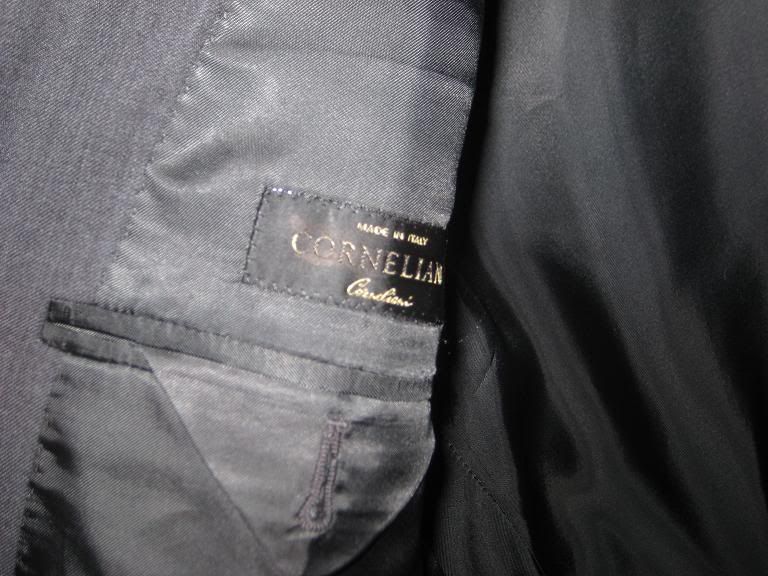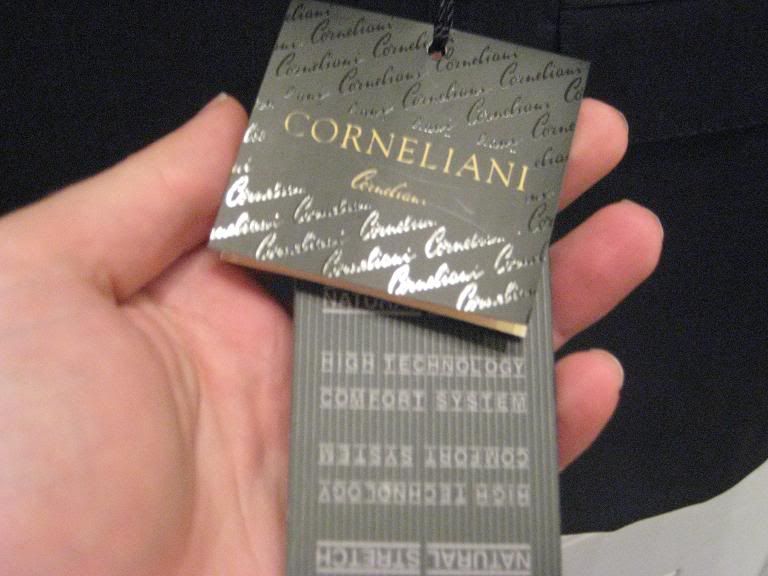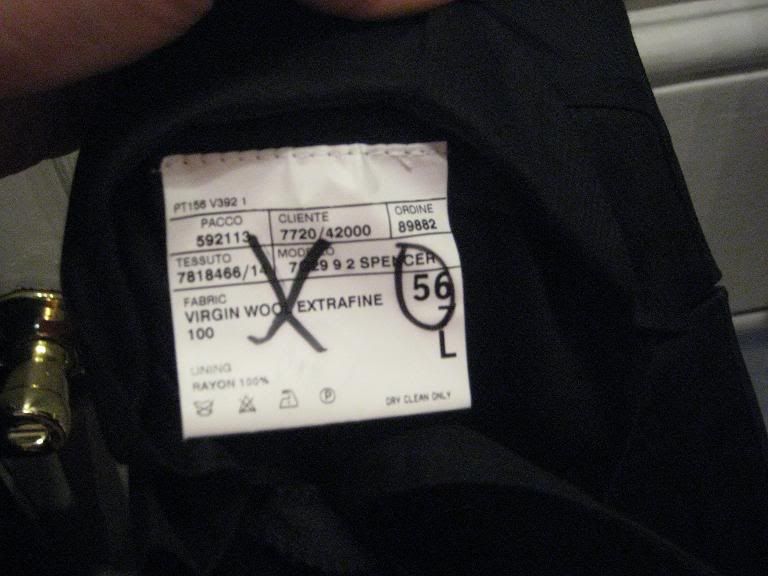 NWOT – Polo Blue Label Green Wool Cardigan, Tagged L - $50 -- now $40 Shipped CONUS
Another nice caredigan, this time with attractive leather buttons. It fit snug from the outset, but I took tags off in any case. Has not seen any time outdoors. Good, trim fit (much as above) and would work well with darkwash jeans like the Nudies below
.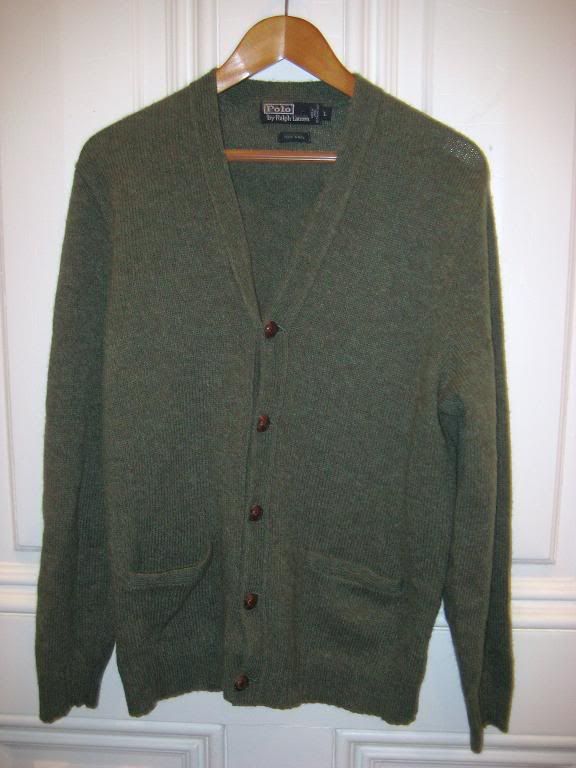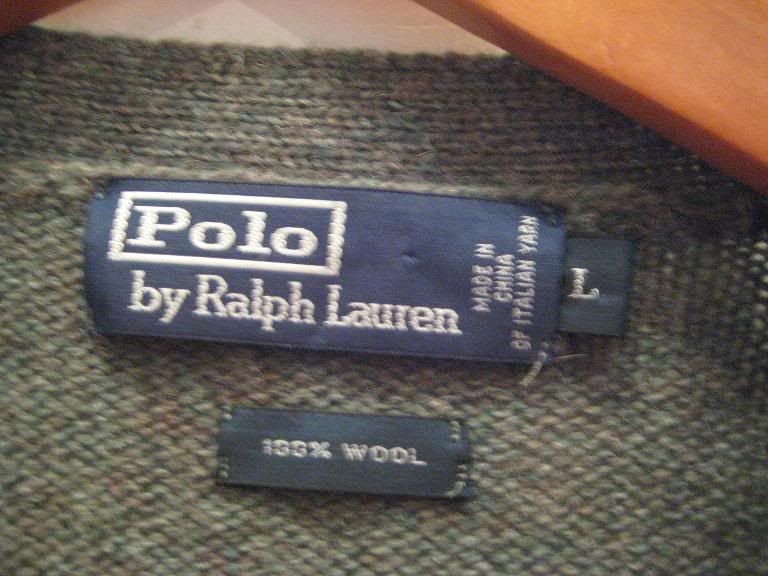 NWT – Nudie Regular Ralf, Tagged 36 X 34 - $100 --> Now $90 Shipped CONUS
Bought at the dearly departed Relish in DC, never worn. Dark denim, fairly straight cut (slight bootcut, but not a very noticeable flare), contrast stitching. A good, basic jean that will hopefully become a regular part of your rotation. Note that the rise is not long (although not terrible for jeans), which means that they fit tighter than the waist measurement would indicate. SWD says to size down two from your tagged trouser size due to stretch – given that these should work for a trim size 38 pant.
W: 40.0''\tR: 11.5''\tI: 34.0''\tO: 44.0''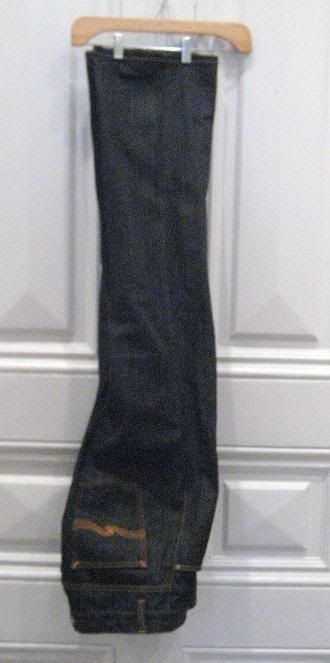 NWOT - Baracuta G-9 Harrington, Size 44, Tan - $150 --> now $125 Shipped CONUS
This one is NWOT (mint, but I removed tags after purchasing from Ben Silver). The classic light tan windbreaker. I think I paid over $300 USD for it when I bought it. A classic piece – I love the check detail on the interior and hope that you'll get a lot of good use out of it. Made in England.
S: 22.0''\tL:27.5'' to the elastic\tC: 51.0''\tW: 46.0'' V: 25.5''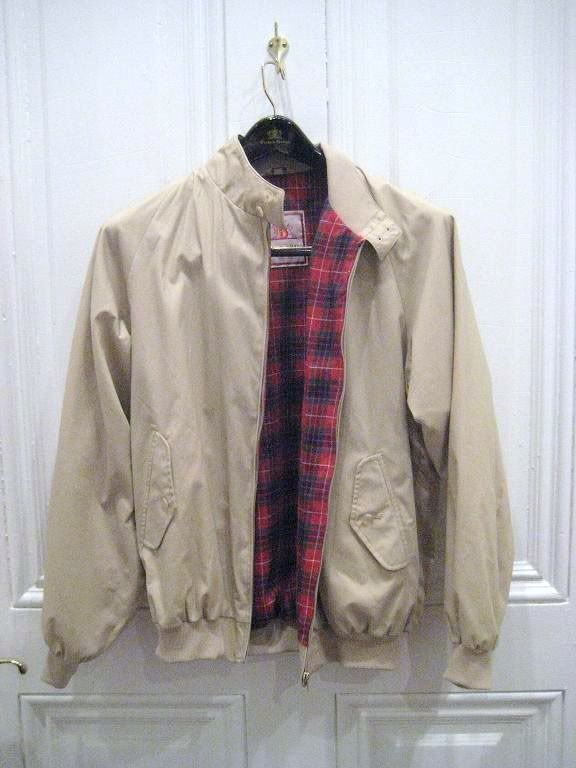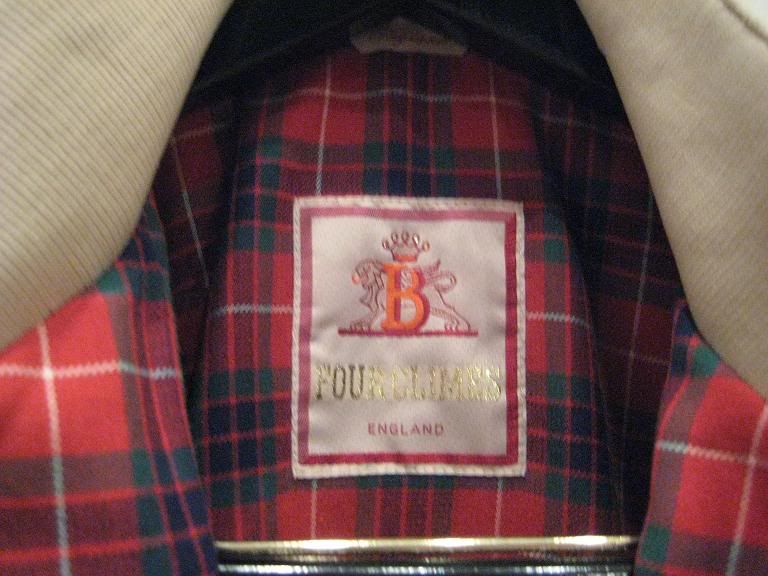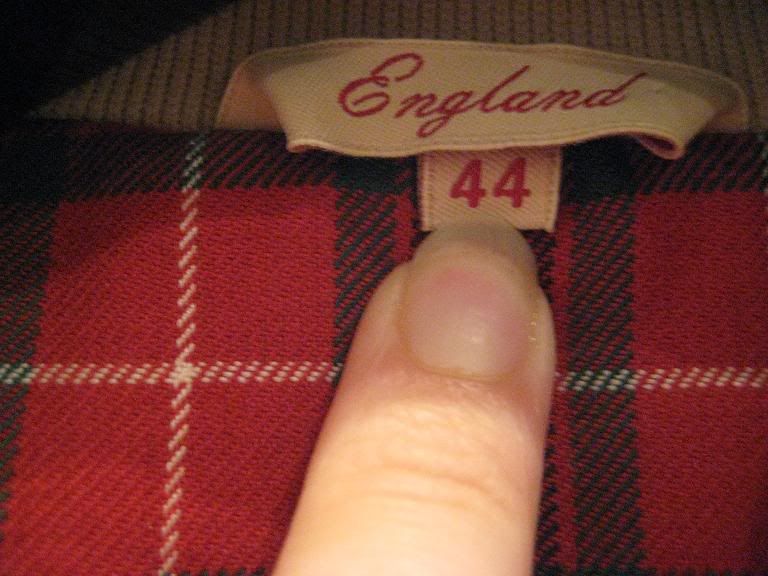 NWOT – Mickey Spatz Sportcoat – Tagged 54R, 3-B, runs long - $75 Shipped CONUS
A nice piece that I picked up ages ago, I think from Ian Daniels. Never got buttons added to it and hence never wore it. It is a true 3-B, but is not stiff/overly high in button stance. A casual piece that would work over jeans or cords. I like the texture of the fabric, which you can best see in the close-ups. Comes with buttons and everything you would need to get it tailored – it is set up for working buttonholes. Note that it is a fused piece, but of good quality – seems to be produced by Lubiam
(
http://findarticles.com/p/articles/m...ai_n14983748/)
.
S: 19.0''\tL: 32.0''\tC: 46.0''\tW: 43.0''\tV: 26.0''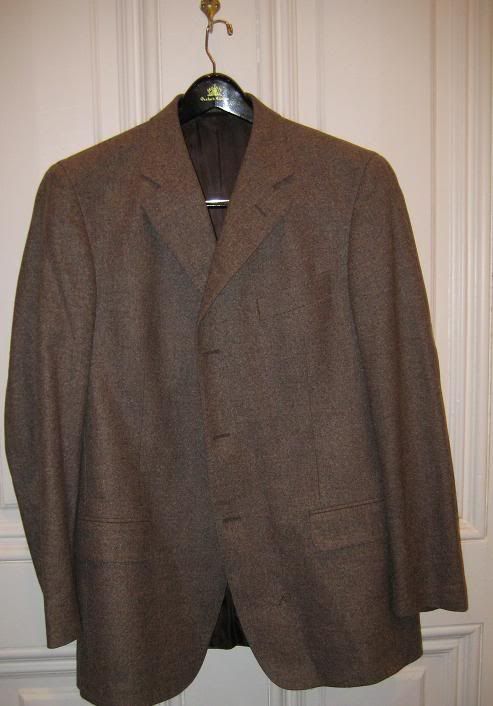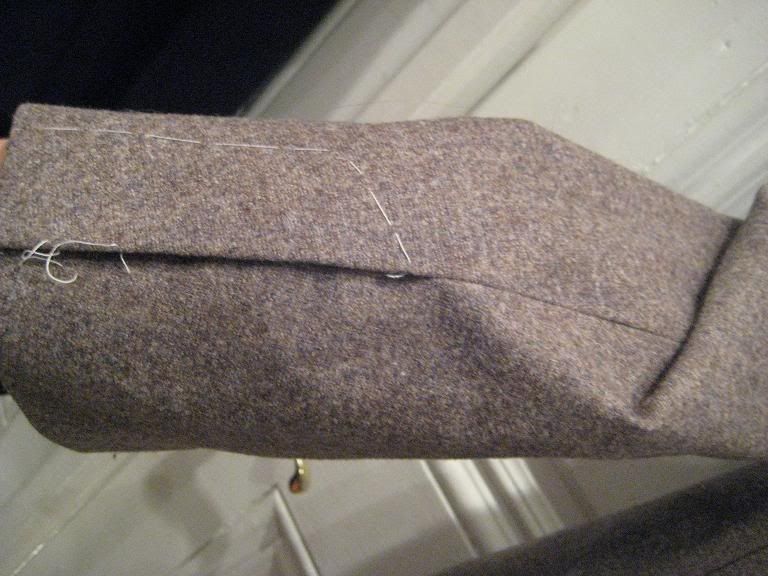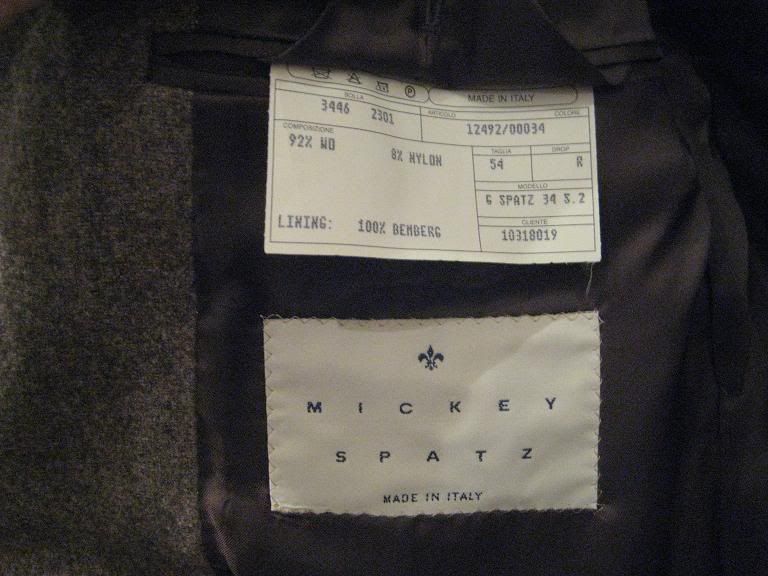 SOLD
NWT Arnys Forestiere, Tagged 44 - $SOLDNWOT – Polo Blue Label Blue Cashmere Sweater, Tagged L - $SOLDNWT – Polo Blue Label Cashmere Cardigan, Blue, Tagged Large - $SOLDNWT – RLPL Holiday Red Cords – Tagged 38 - $SOLDNWT – Polo Blue Label Cashmere Sweater, White – Tagged Large - $SOLDNWT - Billy Reid, "horse" black carryon - $SOLD