Cobbled this together with some shit I had lying around.
Results:
Post hot-soak shrink, waist 29" :-(
Post stretch and dry: 30.5" :-)
You'll need:
Compression clamp. Hardware stores. ~ $Thirty-something
PVC pipe joints: Hardware stores ~ $1.29 ea
Girl and Boy Dog ceramic salt and pepper shakers ~ Lancaster County, PA diner giftshop ~ $7.95/pair
Reverse clamp format:
The usual...
Stretch:
Hang/dry...
Presto!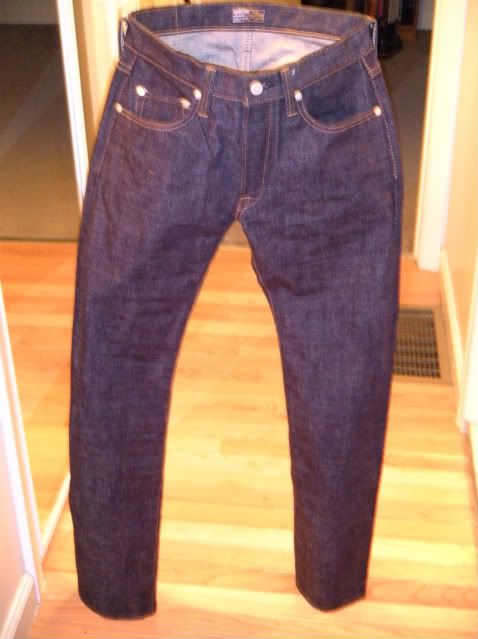 Do not try this at home. Only trained professionals were used.
No animals were harmed in the making of this feature
Any resemblance to your jeans is purely coincidental