Hi Guys,
This is a Trickers "Boughton". It is not a 'bespoke shoe' but does come from Tricker's 'Private Client' collection.
If I understood correctly that makes it a standard benchmade shoe made on the last of the particular client. There would have been no fittings - the client would simply have been presented with the finished shoe.
Have I got that about right?
I like it a lot and hope nobody is upset that I have posted it here in this thread.
Regards,
Graham
[IMG]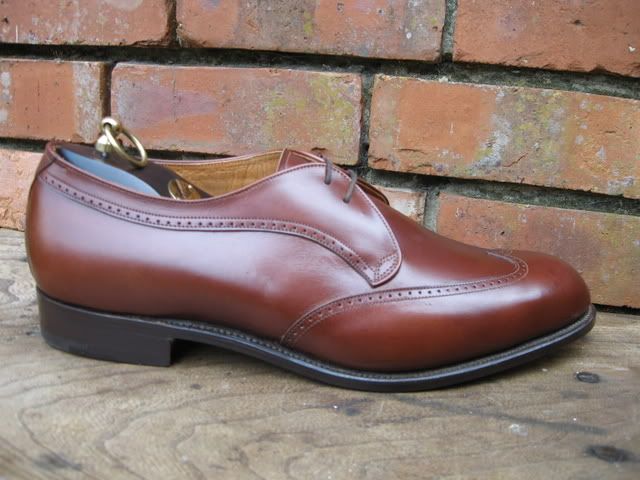 [/IMG]
[IMG]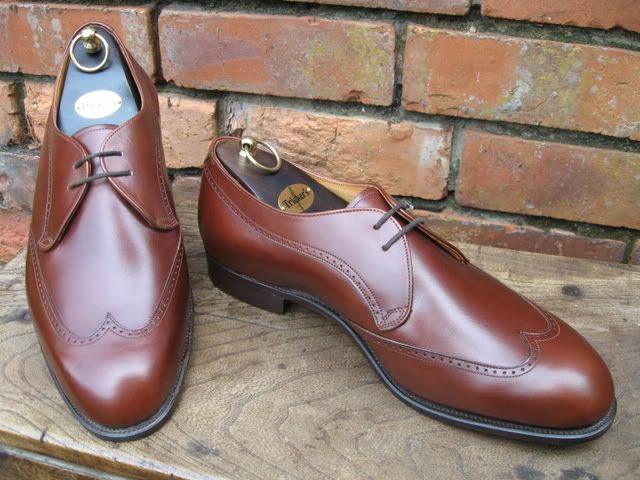 [/IMG]