Until recently, I never owned cordovan. After seeing so many great pics here, I decided to start buying some. I first got a pair of AE Cambridge in burgundy cordovan to wear with suits. I figured that I needed derbies to wear with more casual clothing.
Inspired by Foo's great looking shoes, I called Alden in SF and ordered a pair of long-wings in color #8. The salesman, James Smith recommended that I go down a half size. I decided to order a pair of AE MacNeil burgundy cordovan shoes as well so that I could compare them. I have always liked AE, but when they switched to that damn black sole that is so uncomfortable, I have been having a lot of doubts.
The Alden in color #8 is actually darker than the AE shoes. Not sure if if Alden darkens theirs or if AE somehow lightens theirs.
I wore each shoe for a day. The Alden shoe has a cushion in the heel which helps with comfort. At the end of the day, I my feet preferred the Alden shoes. The AE does have some cushioning on the side where the arch is. The Alden shoes also seemed to wear a little better.
Anyway, here are the pics:
AE on left, Alden on right
Alden on left, AE on right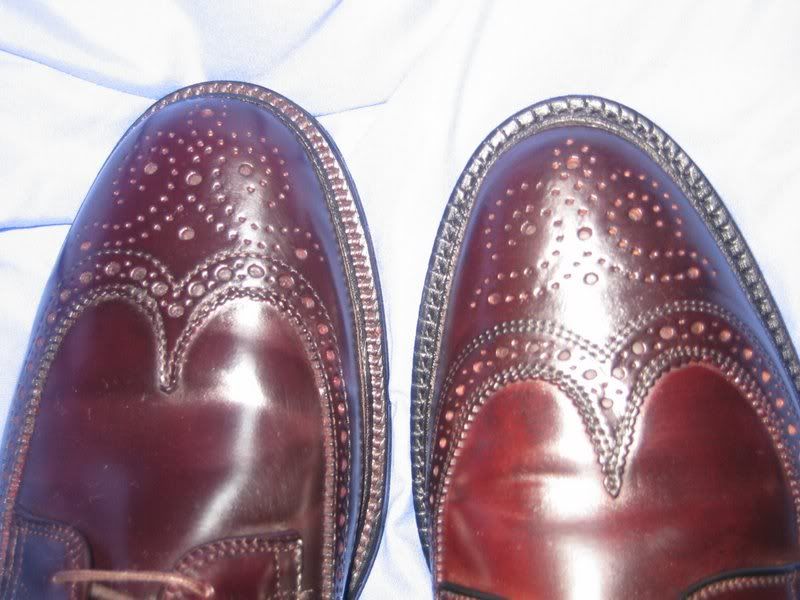 AE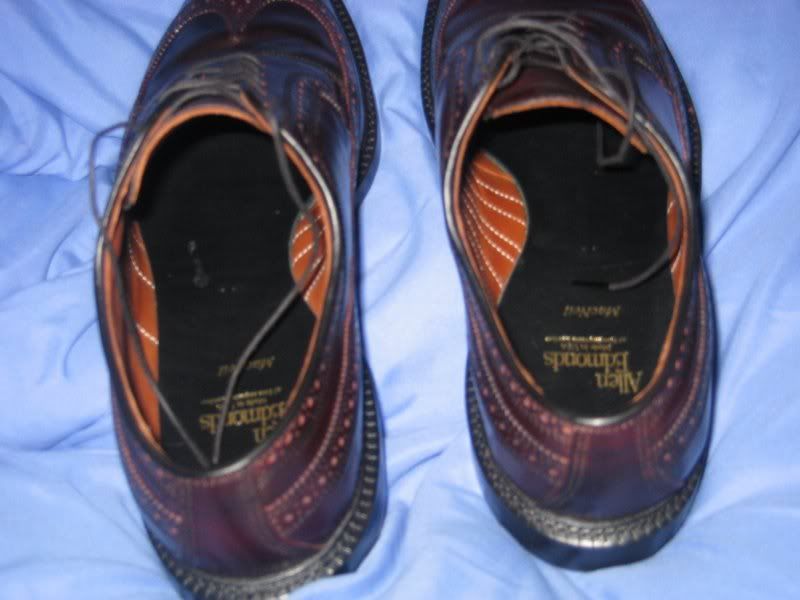 This cushion is a lifesaver...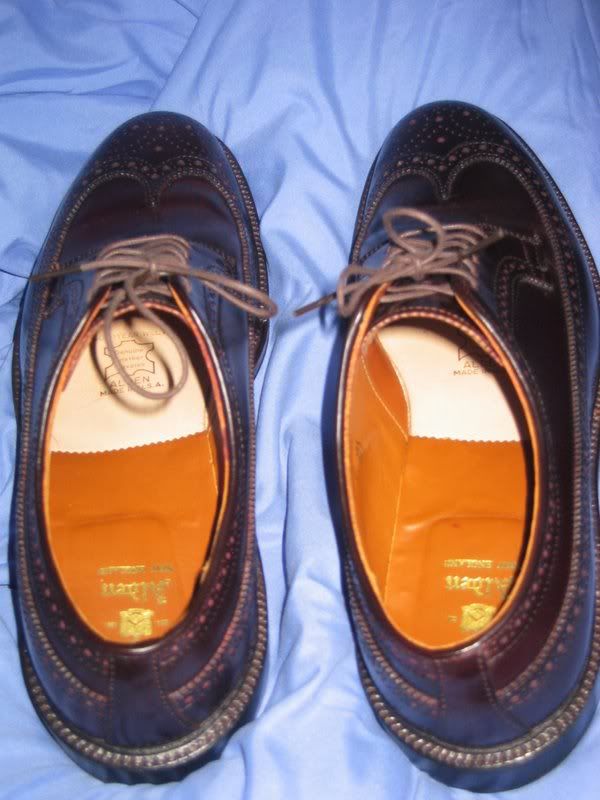 Alden on left, AE on right