1) Ralph Lauren Purple Label
Withdrawn
2) Martegani White Bit Loafer
Brand new with generic box
Size 8UK = about 8.5-9 US
Outsole measurements - 11" x 3.75"
$35+ shipping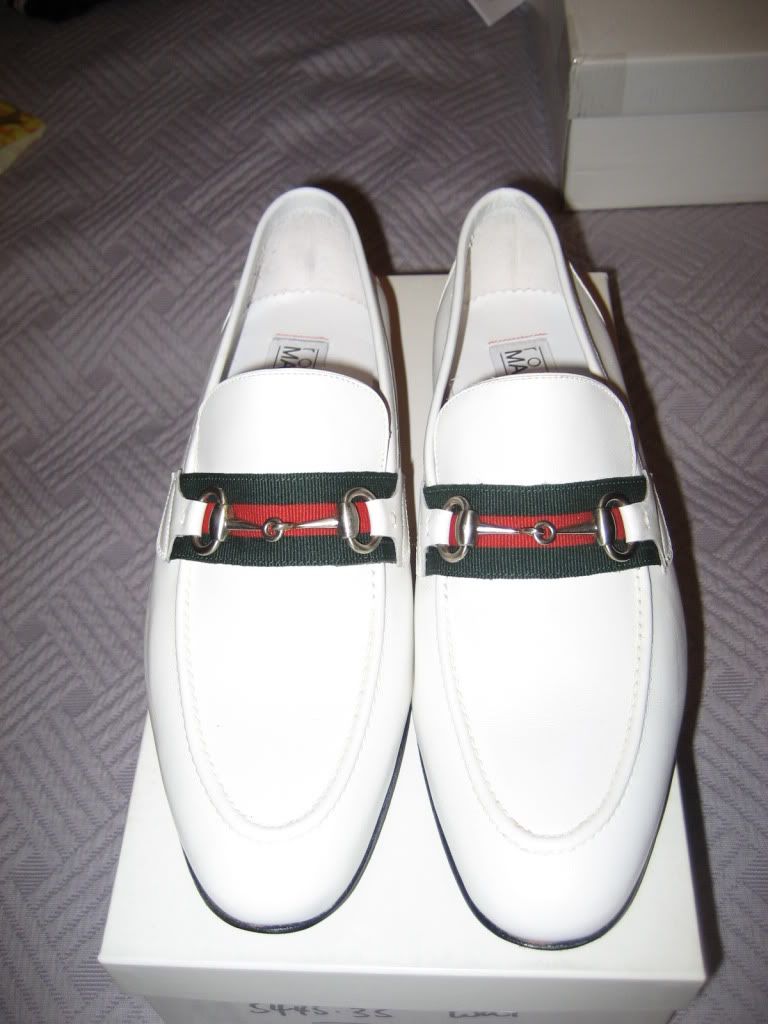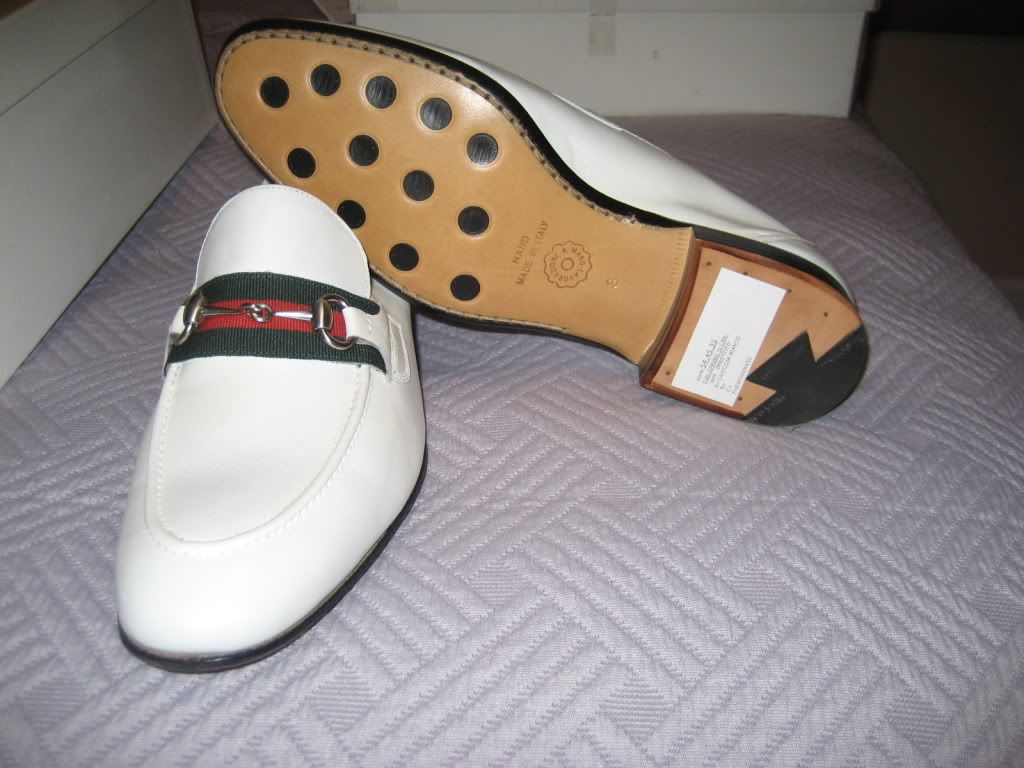 3) Martegani by Cortina, Snuff Suede loafers
Brand new with genric box
Size 8UK = about 8.5-9 US
Outsole measurements - 11.5" x 3.8"
SOLD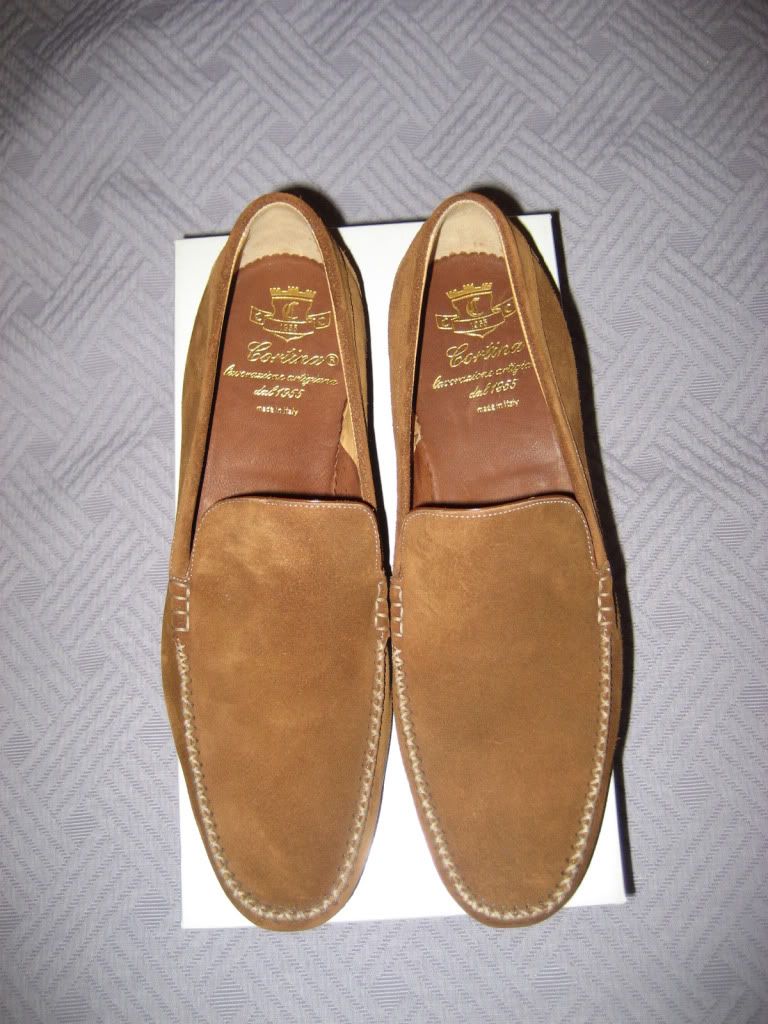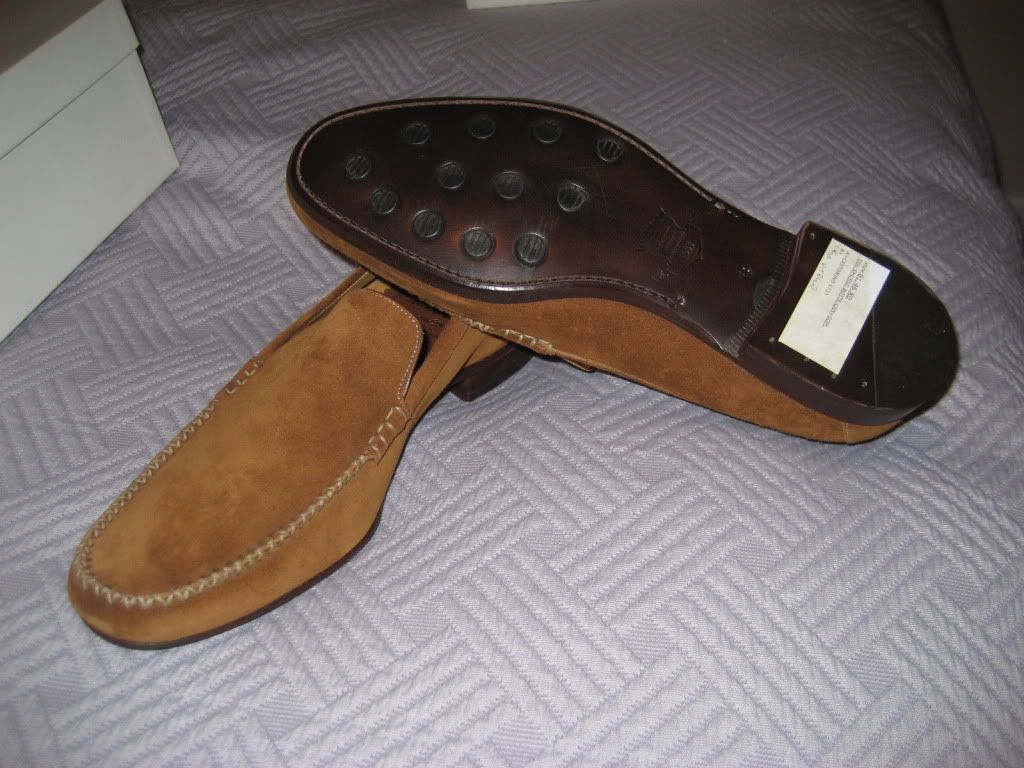 4) John Varvatos, Distressed Suede Chelseas
Brand new in box
Size 9.5 US
Outsole measurements = 12" x 4"
SOLD
5) Florsheim longwings
Classics - in excellent condition - check out the minimal wear on the soles!
Size 9.5D US
SOLD
6)Barney's Suede Chelsea
Excellent condition - note the small mark on the toe of the right boot.
Size 9.5D US (fit snug)
$65 + shipping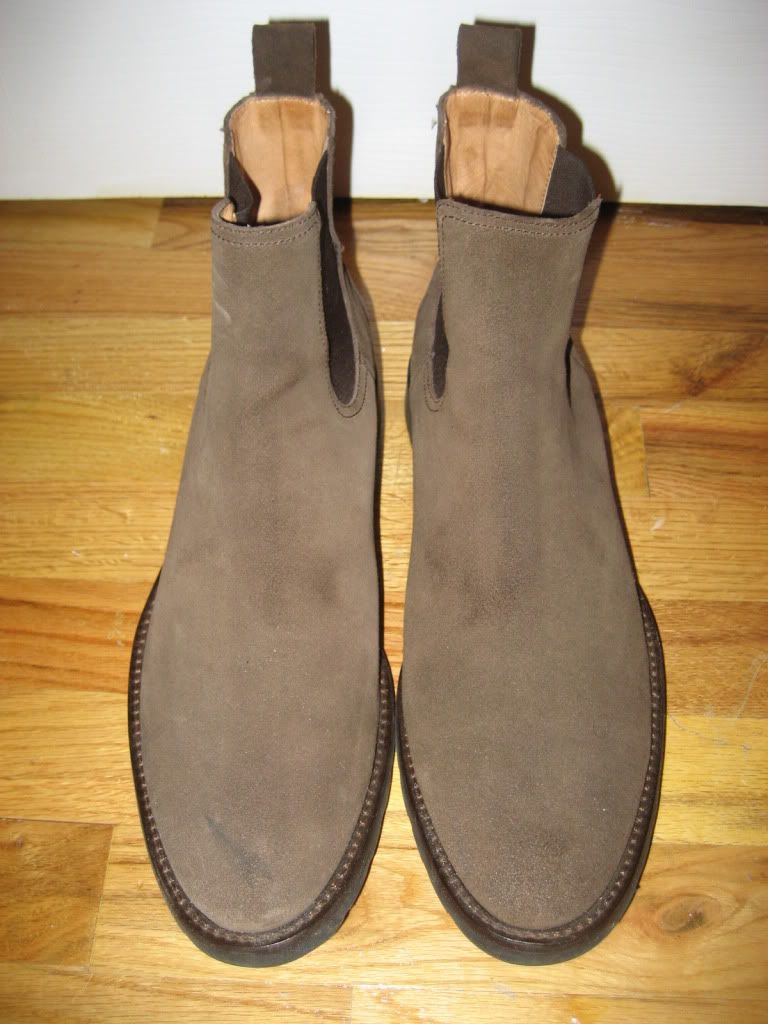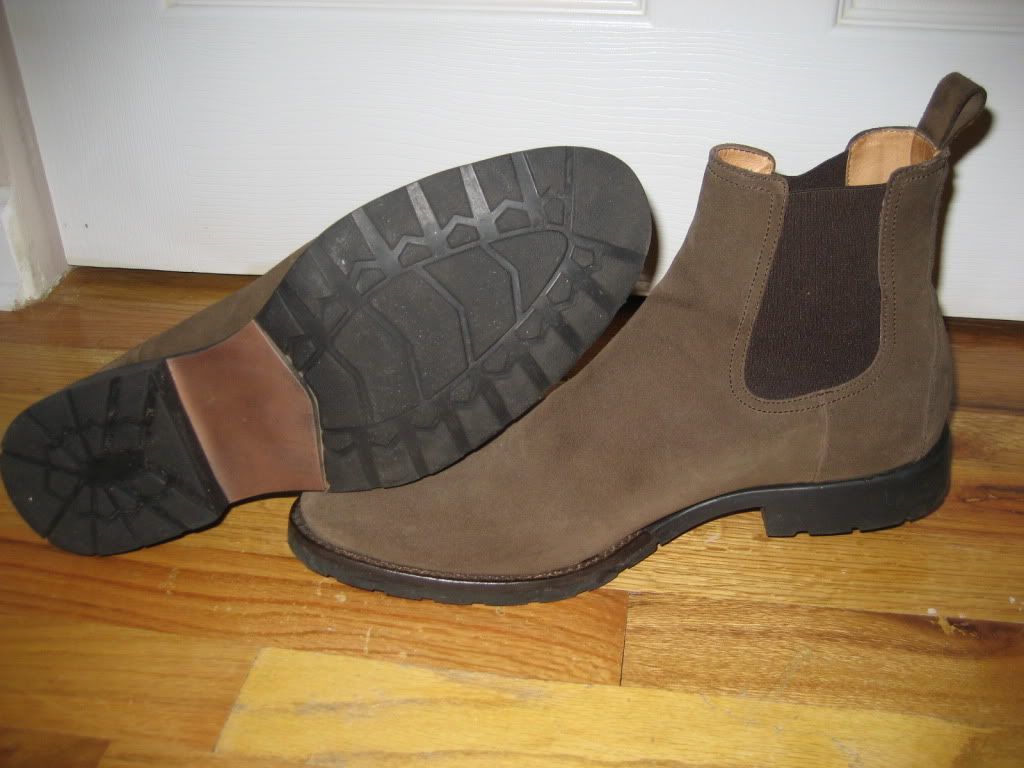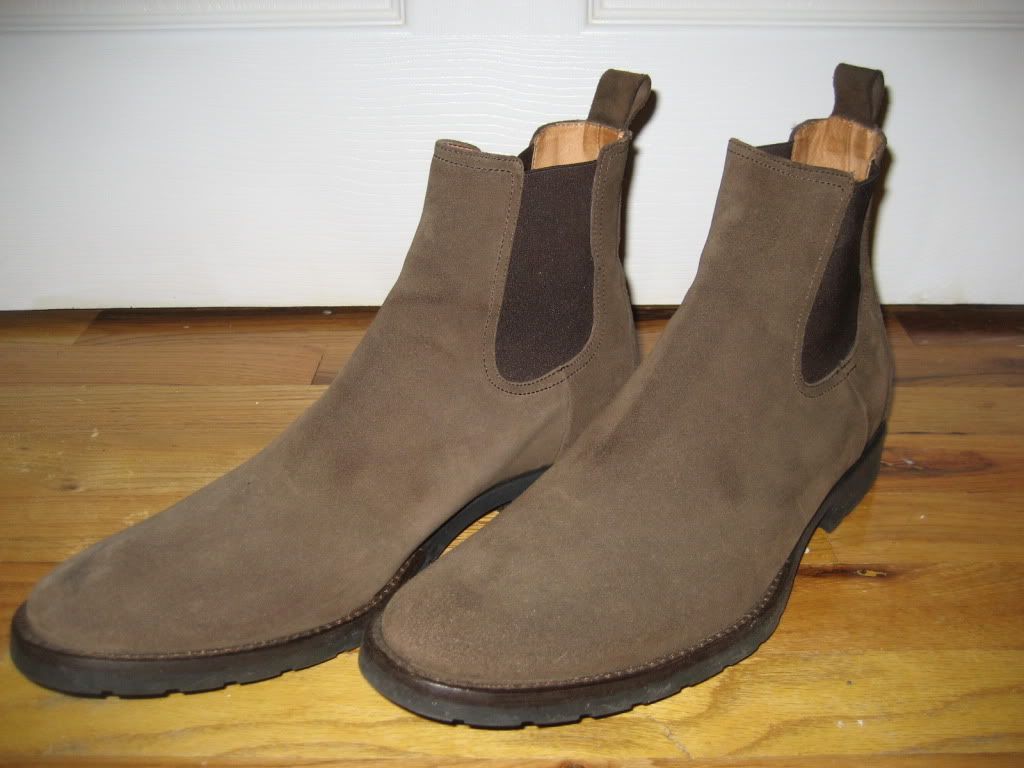 7)Santoni Gordon
Excellent condition
Worn 5-10 times
Size 9D US
$140 + shipping (trees extra)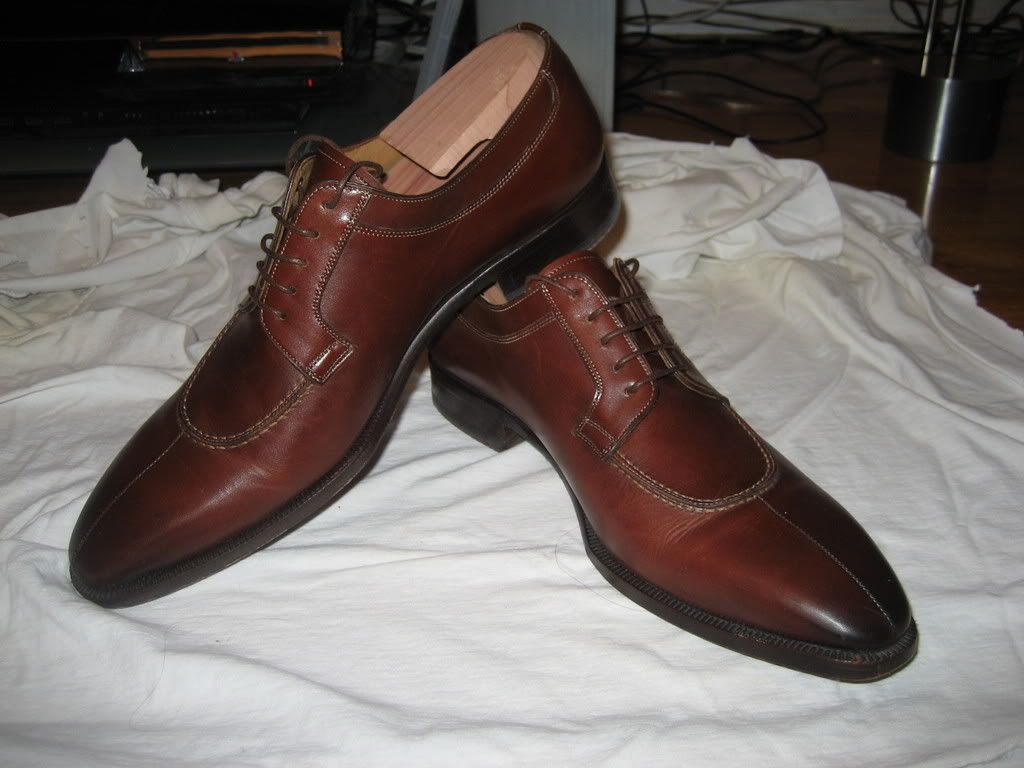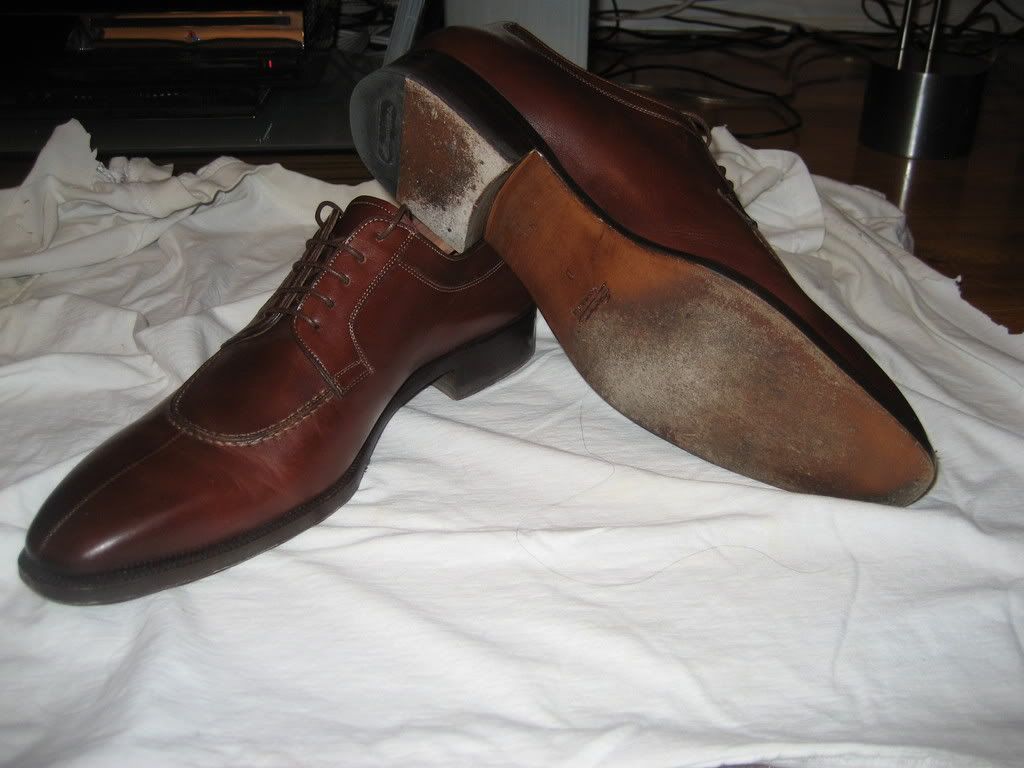 8)Ralph Lauren Albin - Dark Brown wingtip/brogue
Size 9.5US (marked E width, but measurements and many comments on this board imply they run standard width),
11.8" x 4 1/8"
Includes original box & bag
Excellent condition - 5-10 times
SOLD
http://www.ralphlauren.com/product/i...entPage=family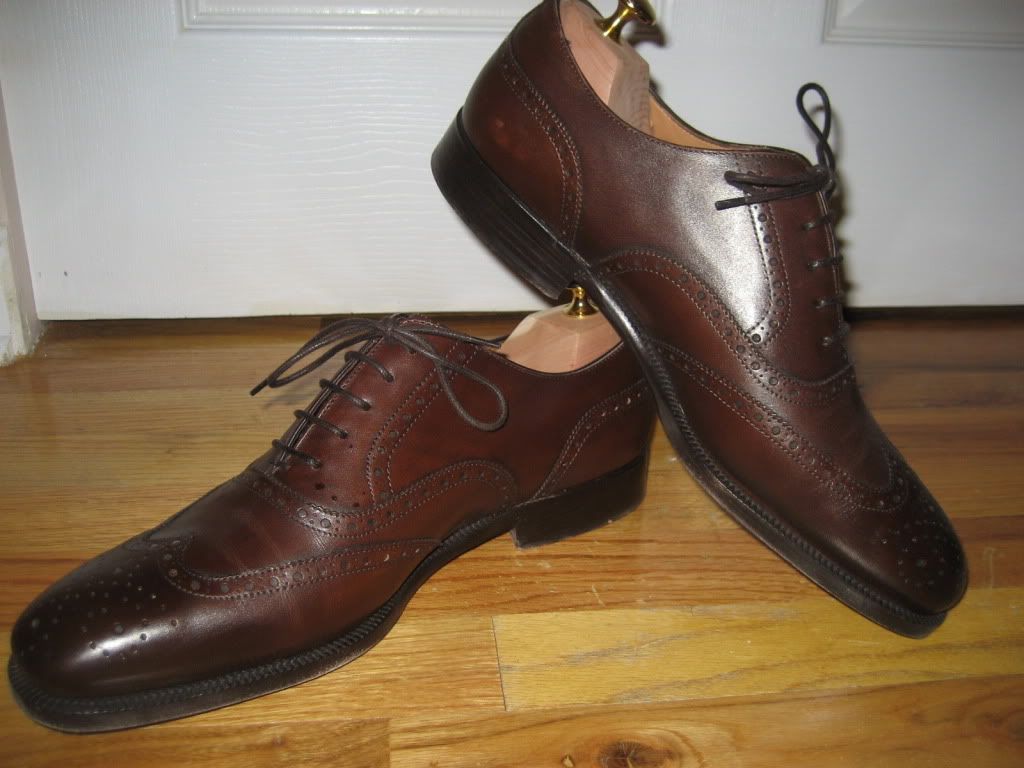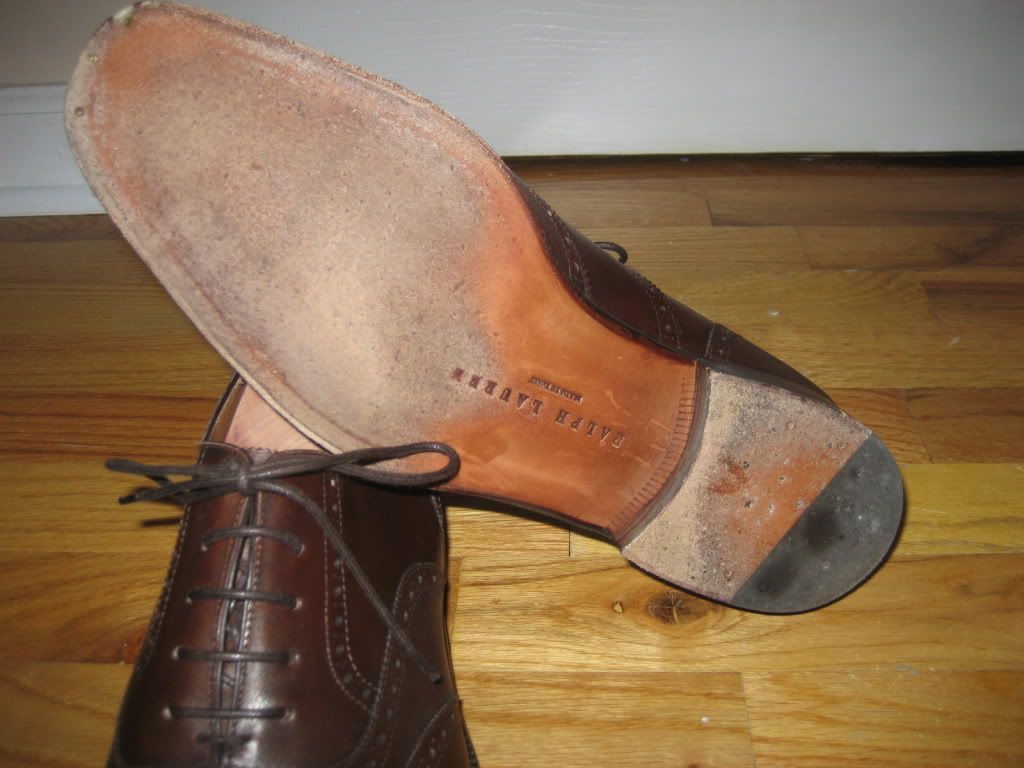 9)New Canali antiqued brown double monks, marked "43." I would estimate that the fit a 10D-10.5D.
I believe Canali shoes are made by Settantatre, which was founded by some ex- Sutor folks.
SOLD