I recently picked up a pair on ebay at a pretty reasonable price, and I wanted to take my first crack at raw denim(I actually got some APCs about 5 months ago but didn't like the fit).
So, I got these BB's, and I have to say, I love the fit and the denim. Only problem is that they are a 31 and I usually wear a 30, so I'll have to have the waist taken in a tad: right now they're really low-rider.
Pics:
Awesome denim: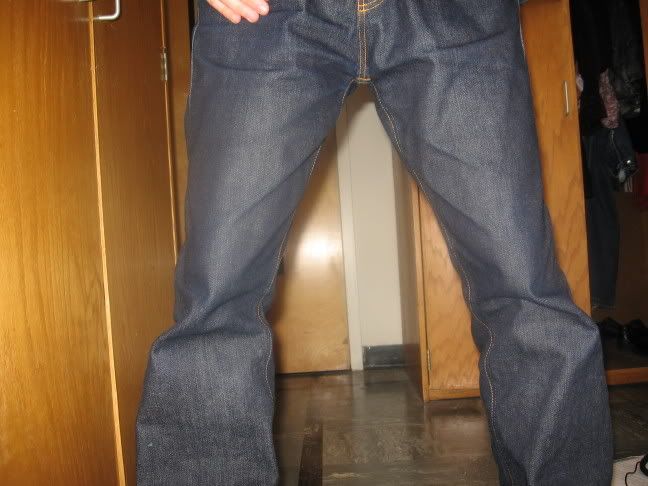 Pretty cool fit: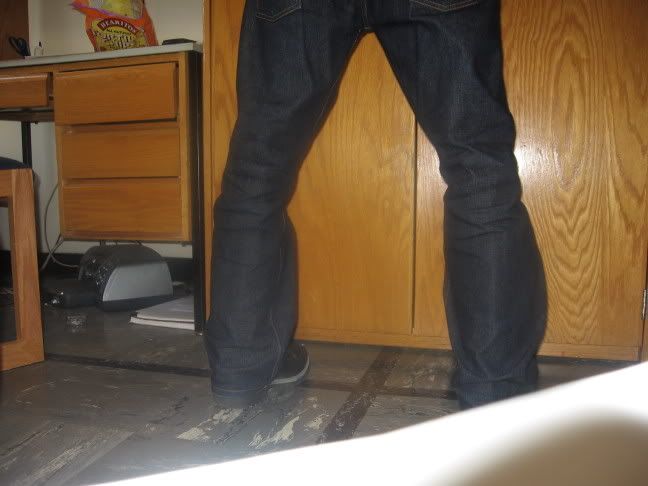 Selvage: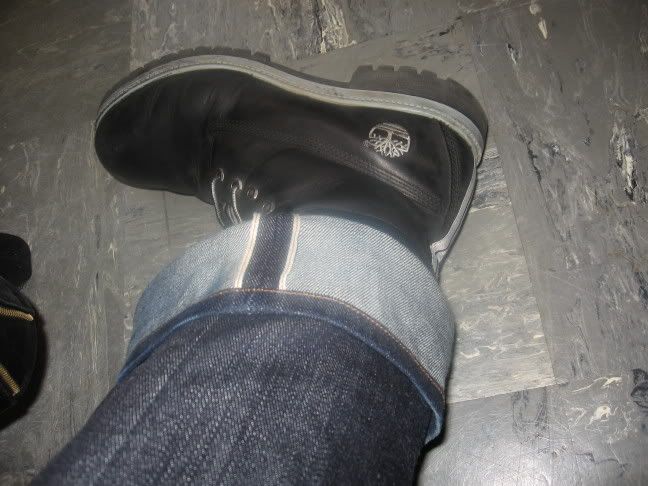 As they're baggy, it will take longer and will have different results getting honeycombing, whiskering, etc. But I will document it as it goes, provided it works out cool.