Quote:
Originally Posted by
MacktasticGDogg
I wore my cappuccino shell Dundees today. They've been in my regular rotation since I got them in April. I think they are looking really good. I've been using Alden's Leather Defender on these and thought they worked very well.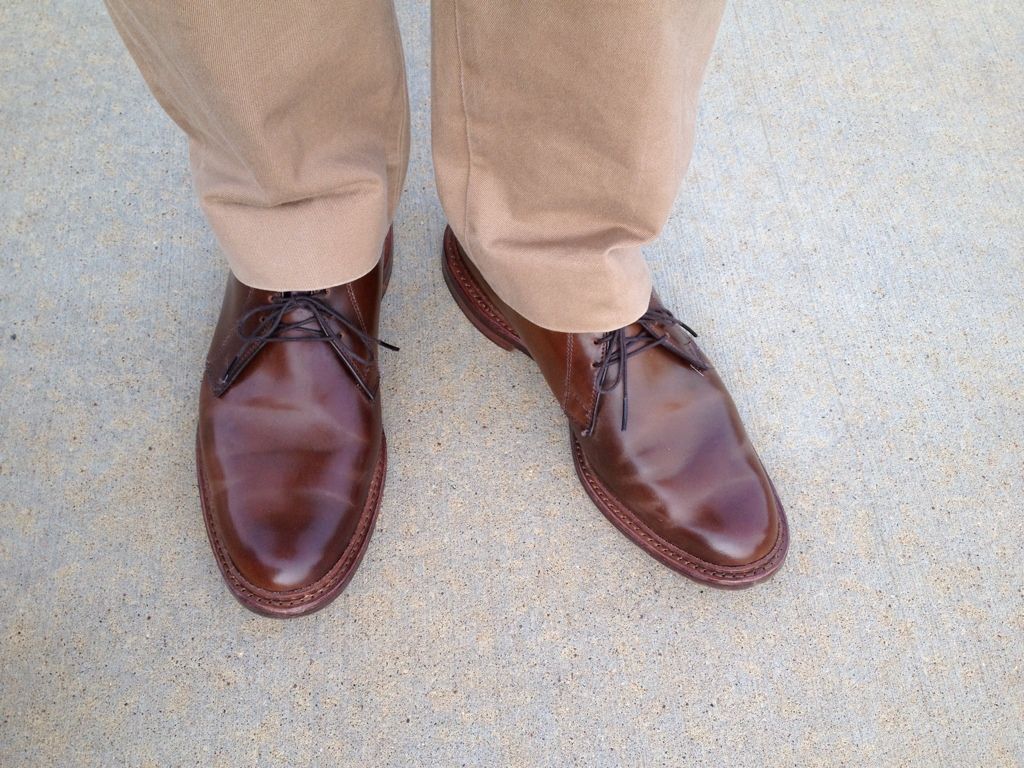 Warning: Spoiler!
(Click to show)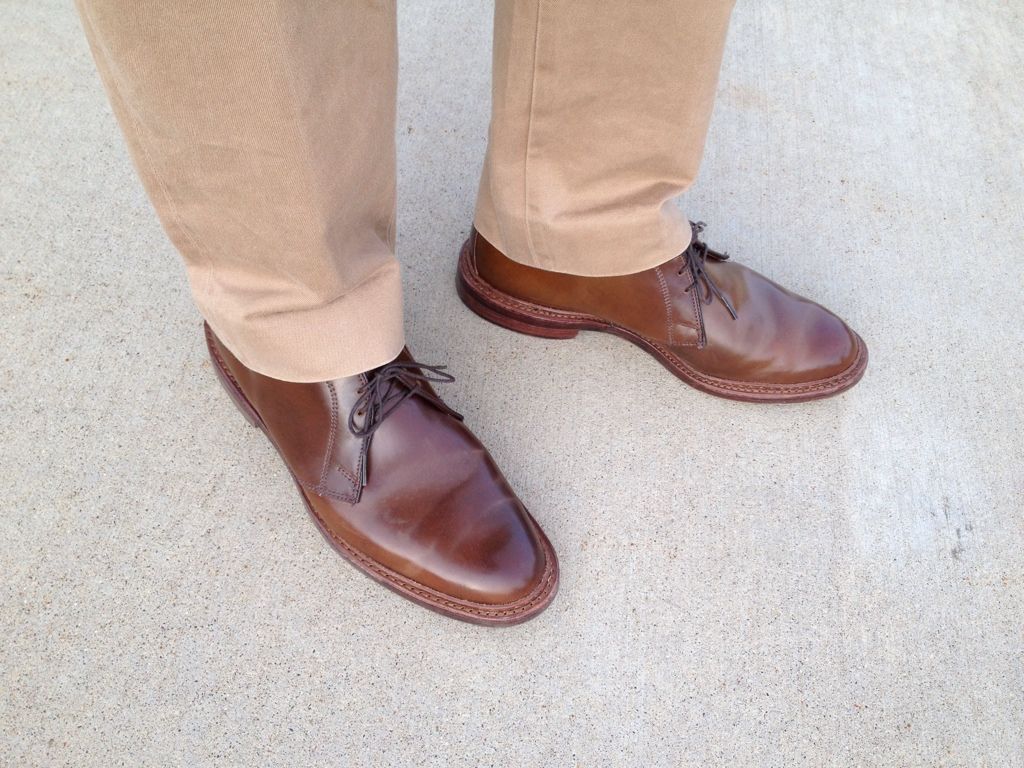 Oh Yeah! And worth another look IMO.
Quote:
Originally Posted by
bucksfan
The leather defender is available at J. Crew: 
http://www.jcrew.com/mens_category/accessories/necessaryluxuries/PRDOVR~93963/ENE~1+2+3+22+4294967294+20~15~P_saleprice%7C1~0~15~all~mode+matchallany~~~~~alden/93963.jsp
Discount codes don't work but with flat rate shipping figured I might as well get 2. Thanks.
Didn't see this posted and I got the flyer today for firsts. Don't have time to scan it in right now but there are 13 shoes (for the 13 colonies) that are on sale above the standard 14.92% discount. 
Fifth Ave: $229
Patriot: $249
Jefferson: $379
Sanford: $249
Larchmont: $249
Jermyn $249
Haight $269
Long Branch: $269
McTavish: $229
Cronmok $219
Black Hills: $219
Norwich: $259
Delray: $249
Madison Belt: $69
Lamar Belt: $69
Dress Bridle Belt: $69
Sheyenne Belt: $69
For those that are thinking about seconds it doesn't hurt to send an email or call now (shoe discount list is different). I have had them honor the pricing several days in advance as someone else mentioned.