Quote:
Originally Posted by
Karl Drogo
The below photo is after I finally got around to pouring blood, sweat, and tears into applying the first two coats of polish a couple weekends ago. It took me three hours since it was my first time ever polishing shoes. I figure I'll get better and the shoes will get shinier with every subsequent coat... or at least I'm hoping so.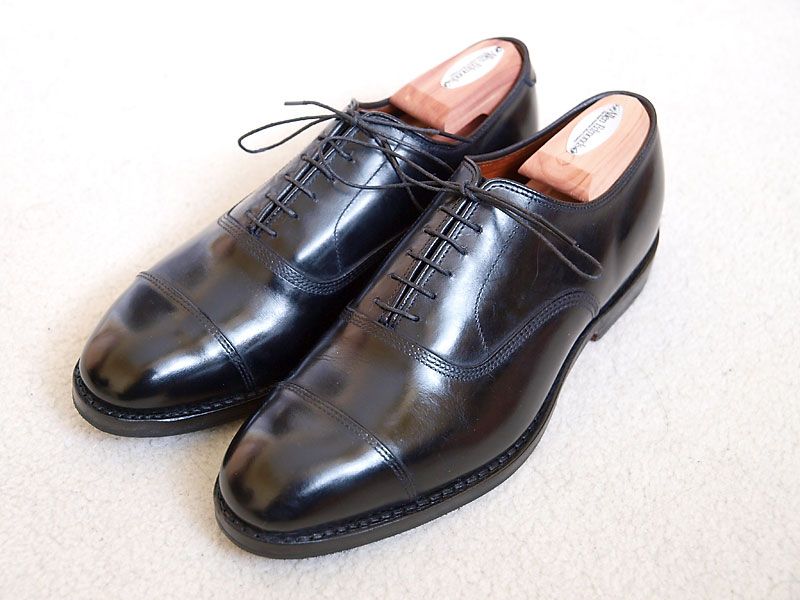 After absorbing some of the advice in the links provided above, I applied the new knowledge and skills towards further polishing of my pair of Allen Edmonds Park Avenue.
This time, I used miniscule amounts of polish and miniscule amounts of saliva per coat, instead of gobs of each like I did to achieve the shine seen in the first post-polishing photo above. After one thin coat on the majority of the shoe and about five or six thin coats on the toe caps, I finally have a ridiculously reflective shine. The toe caps in particular resemble the light-reflecting qualities found in patent leather.
I couldn't decide which photo below I liked better but I tried to replicate the first post-polishing photo above in terms of lighting, exposure, and angle for a close comparison.