Just wanted to share my AE Amok experience. I thought I'd take advantage of the current sale and ordered a pair in each color after seeing how nice they looked (see first picture courtesy of AE). For $150/pair I was excited to get some cheap kicks that could almost pass for the Alden version (without the ~$270/pair upcharge). I get my box today and, much to my dismay, they look like the second picture. I arranged them in the same order (L-R: brown, maracca, chocolate). Even with the poor lighting, the picture makes them look better than real life. The maracca (middle) has been oversprayed to look like the color of dirt, the chocolate is actually darker than the brown as well as having some weird dye job, and, from a quality standpoint, the leather used on the brown shoes is so thin and cheap feeling you'd think you could poke your finger through it.
I also got blown off by their live chat person when I asked where I could find an accurate picture of the shoes. AE is not scoring points with me tonight.
I'm sure AE will make things right, but I'm pretty disappointed. For those of you who are interested in the Amoks, I'd size down 1/2 size due to them being unlined.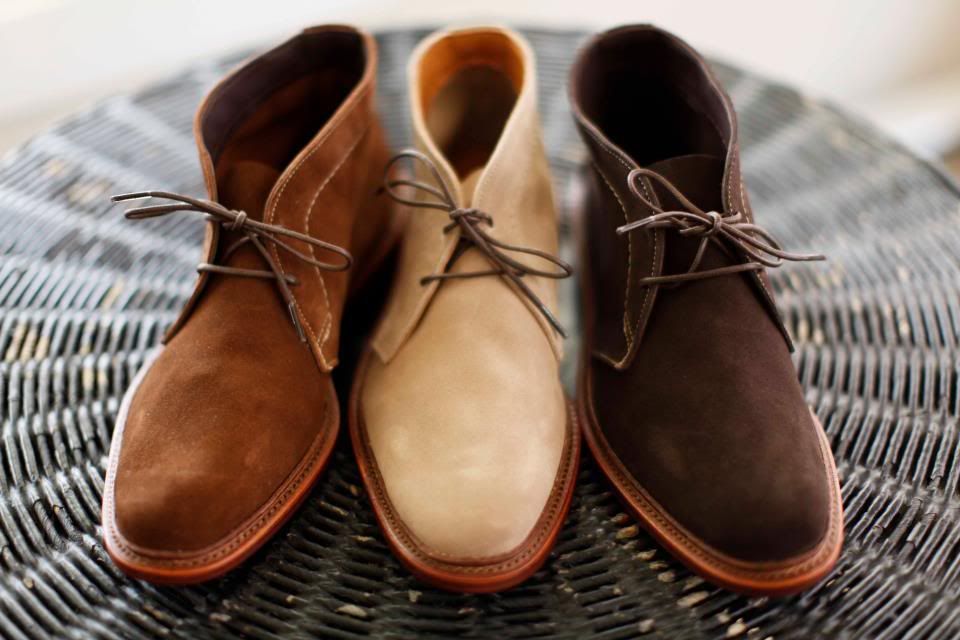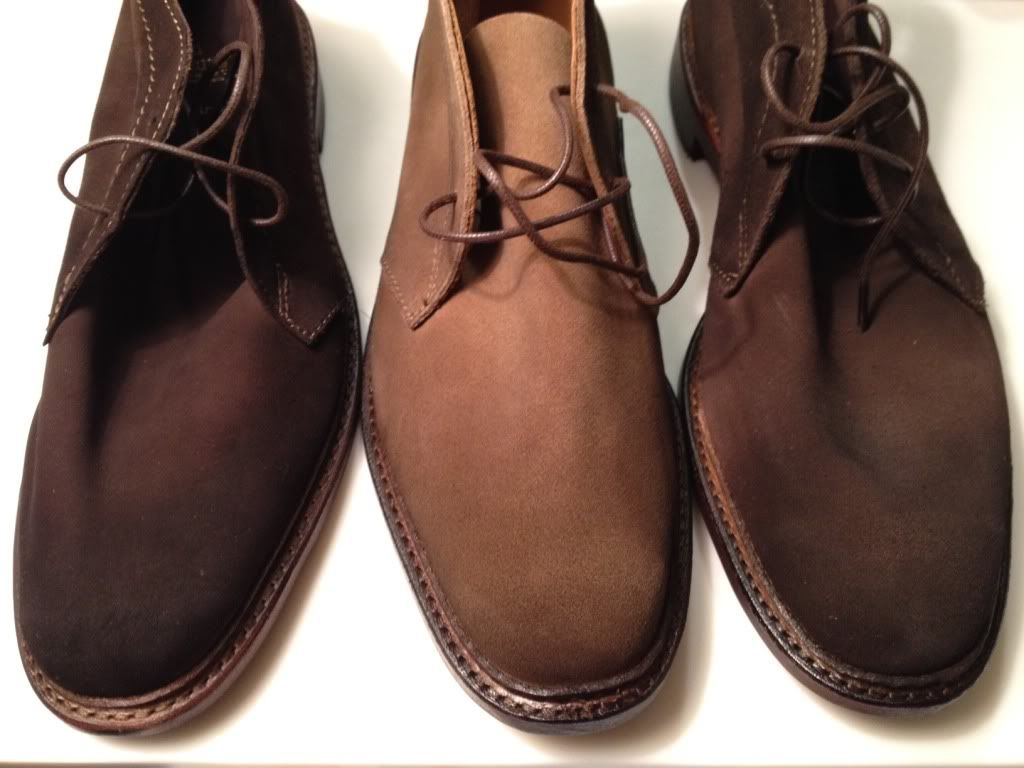 Edited by REguy - 12/1/11 at 4:10pm