Being the good little communist that I am, I'm giving some serious thought to buying a Russian ex-military jeep, kinda like this one: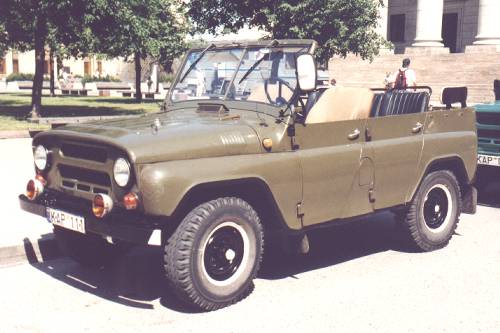 I can pick one up for around $1500, so, in the interests of flamboyant attention seeking, what color should I paint it?
Purple and orange are out (have motorbikes in those colors), as is full army camo (did that with the Honda Chaly before the rally), so what do you guys think?
Maybe a very loud blue with chrome wheels?