Quote:
Originally Posted by
aj_del
My bomber jacket arrived today and here are some rather crappy pictures. My wife was not at home and it's not easy to take pictures of oneself with a heavy DSLR. In the first 2 pictures it seems as if the jacket is tight at the waist but it is not so in real life. I think it looks like that because of the ribbing at the bottom. The jacket is very comfortable in all areas. The suede is really nice and as soft as butter.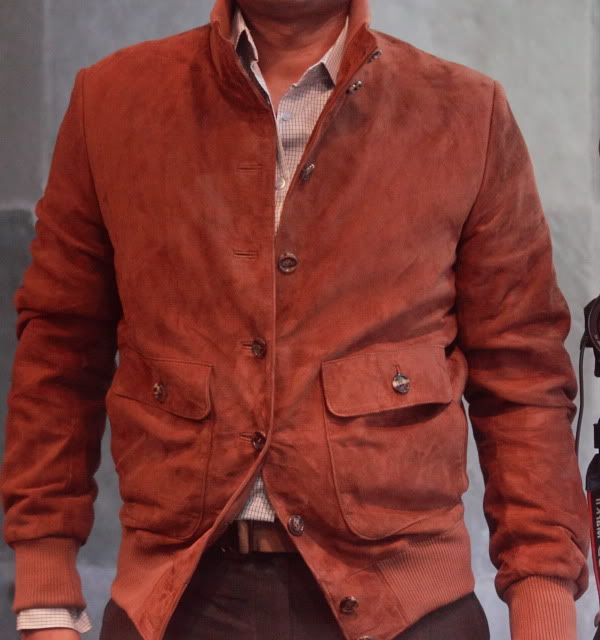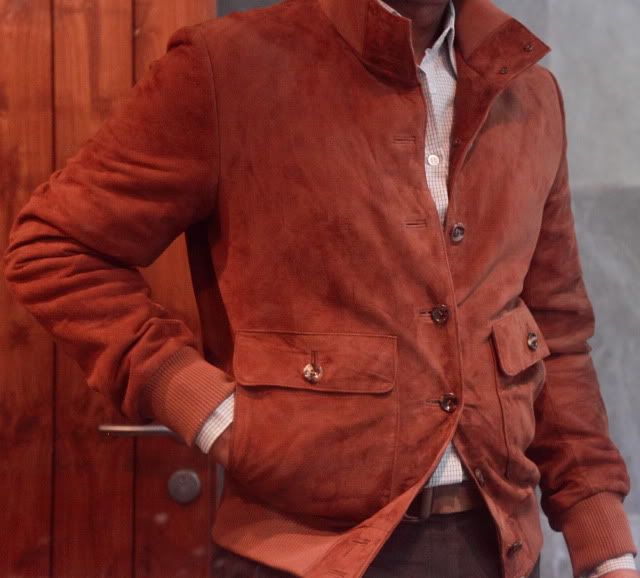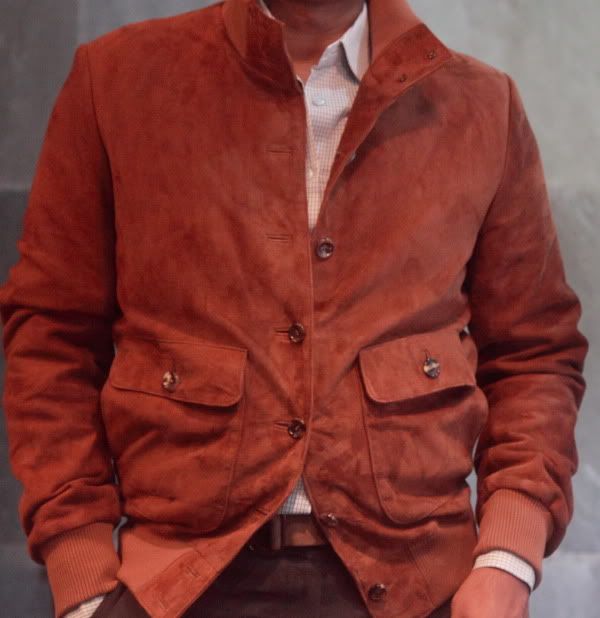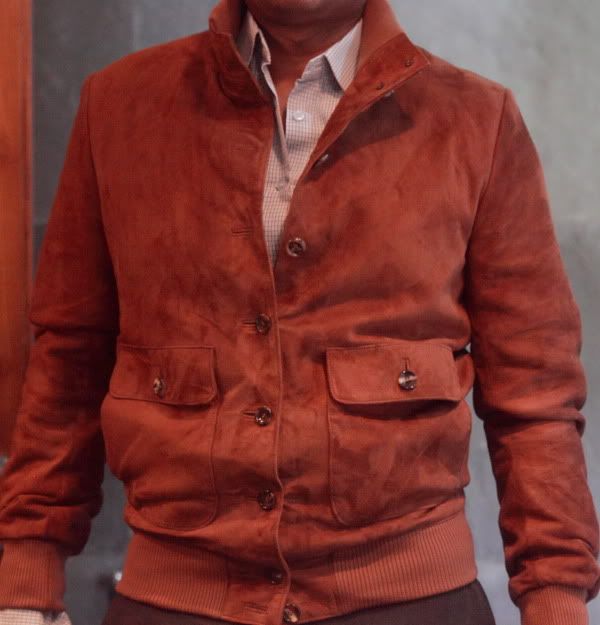 This looks great... what are the chances of TOJ making a version in something other than leather or suede? Maybe some sort of material like the harrington?