Quote:
Originally Posted by Nantucket Red
I am being sorely tempted by this
1930 Packard Town Sedan
.
The color is awful, but that is easily enough corrected. The badly cobbled cormorant hood ornament would be replaced with a proper cormorant and a Lalique Chrysis for special occasions. The blue velvet upholstery is something I could live with if it were the car's original specs.
I really like the chrome disk wheels and the rear-mounted spare configuration, which allows the graceful sweep of the front fenders to continue uninterrupted. The lack of wide whitewalls is another plus on this car; the blackwalls give it a much more elegant presence.
I would have the car repainted in a midnight blue and would strongly consider reupholstering the interior in navy leather with velvet only on the back of the front seats and the headliner.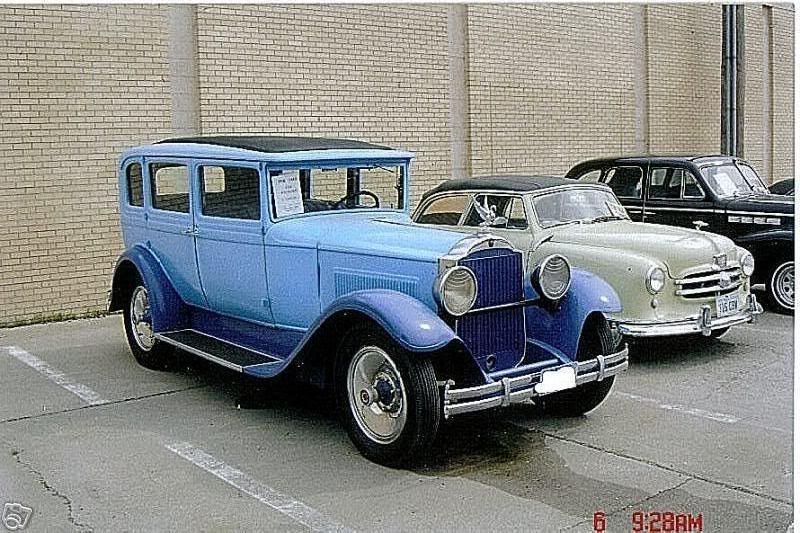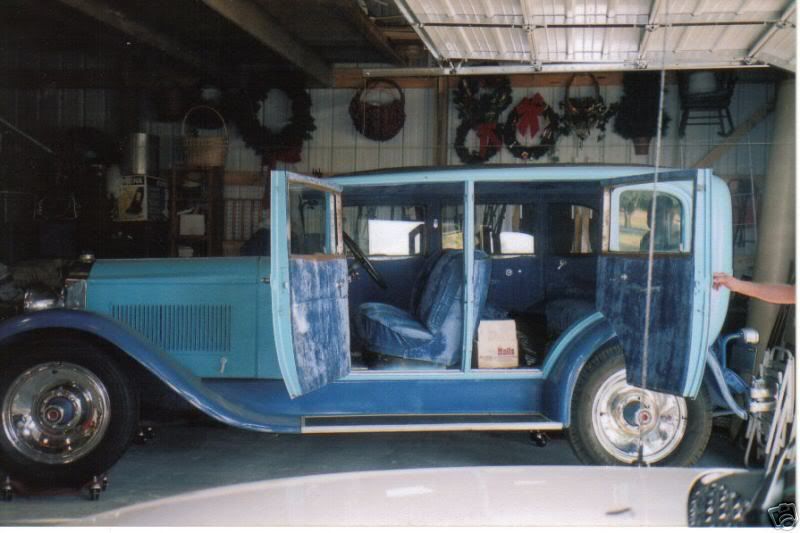 The eBay Packard might be a nice way to "get your foot in the door" and indulge your abiding Packard fancy.
Admittedly, while not being near the top of my list of cars to own (you would need a terabyte or a paper warehouse for that list), cars such as this Packard are still the same regarding restoration. The axiom, "In for a penny, in for a pound" is just as applicable here. At least your target car is together and running and has claimed provenance!
Have you glanced at the "orange bible" lately?
http://www.hemmings.com/classifieds/...rsale/packard/
It seems to me that you would have plenty of resources for your project. One of many examples is this fellow. He doesn't specify what particular 1930 four-door sedan he has in pieces for parts.
http://www.hemmings.com/classifieds/...ed/170130.html
His little list with photos is here:
http://www.askthemanwhoownsone.com/
Although the old Hill and Vaughn restoration business in Santa Monica is a wraith these days, the Vaughn family name continues the tradition with sympathy to one's budget in a way that the original Hill and Vaughn were without sympathies. Glenn Vaughn offers similar and well-respected services today in Idaho.
http://www.glennvaughn.com/
_____________________________________