1. Dior Trousers - 19cm cut - Brown - Size 27
I bought these pants on a trip to the US in January. Since then, I've worn them once because they are too tight. They are in brand new condition. The pants are based on the 19cm model of Dior denim. They are a really nice shade of brown. Measurements: waist (unaligned): 14.25" inseam: 36.25" I should mention that these pants have some stretch to them. It kills me to sell these, as I really love the colour and I'll be taking a loss. However, I can't wear them, so I may as well sell them. I'll also consider trades for DH in 21cm in size 28. $140 USD + shipping costs.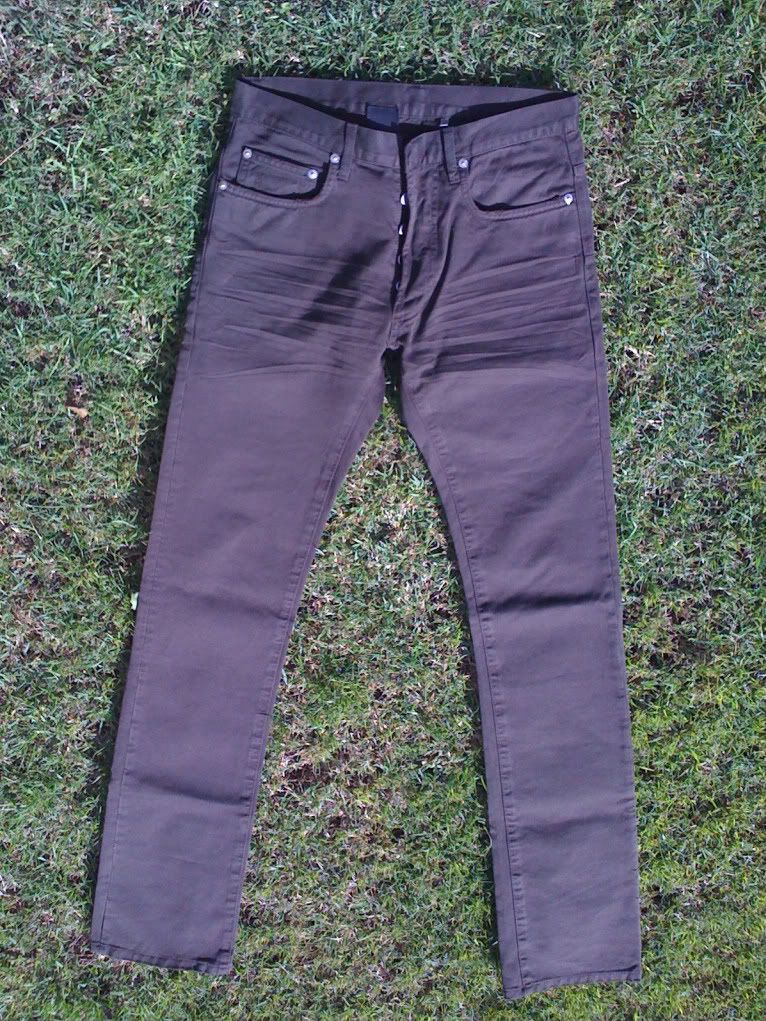 2. Common Projects - patent black Achilles mid-tops - Size 11/44
Up for grabs is a pair of patent black mid-top Achilles in size 44. They're in great condition, as I've only worn them a dozen times or so. The price will be $140 USD for Australian buyers. International shipping will add another $20 USD or so. Will also consider trades for white or light grey CPs in the same size. The shoes will be shipped with the dustbag, but not the box, which was discarded. Here are my crappy iPhone pics: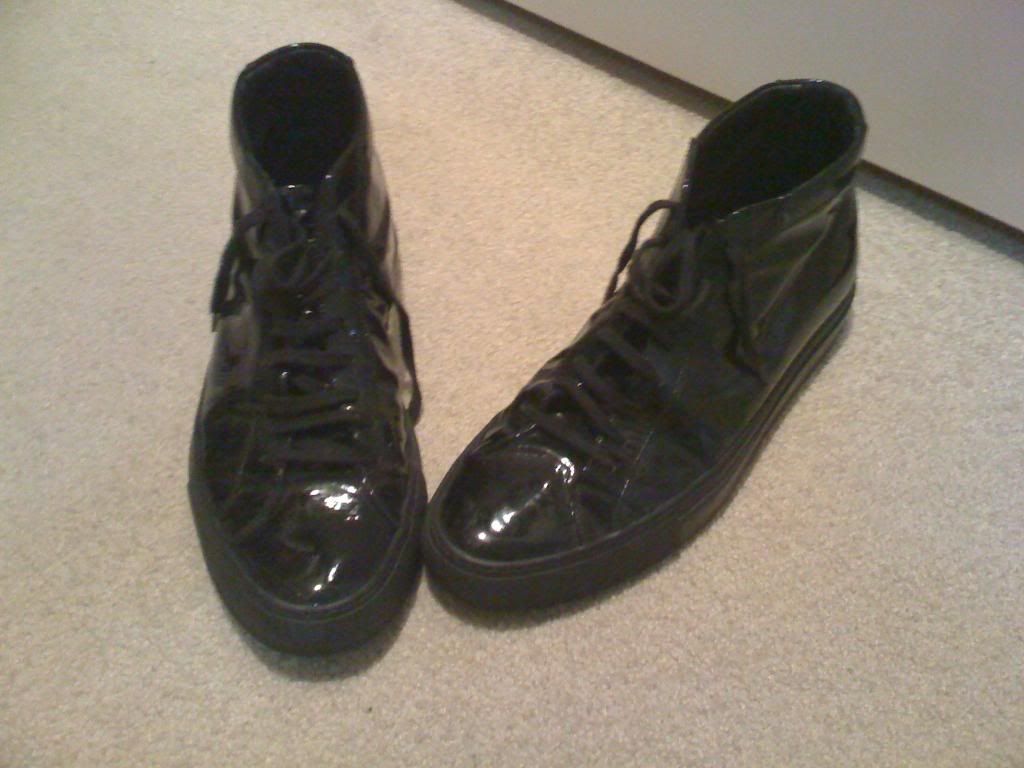 Deal
If you take both, I'll take $270 plus shipping.