After seeing advance photos of this new LVC shirt, I immediately knew I had to have it: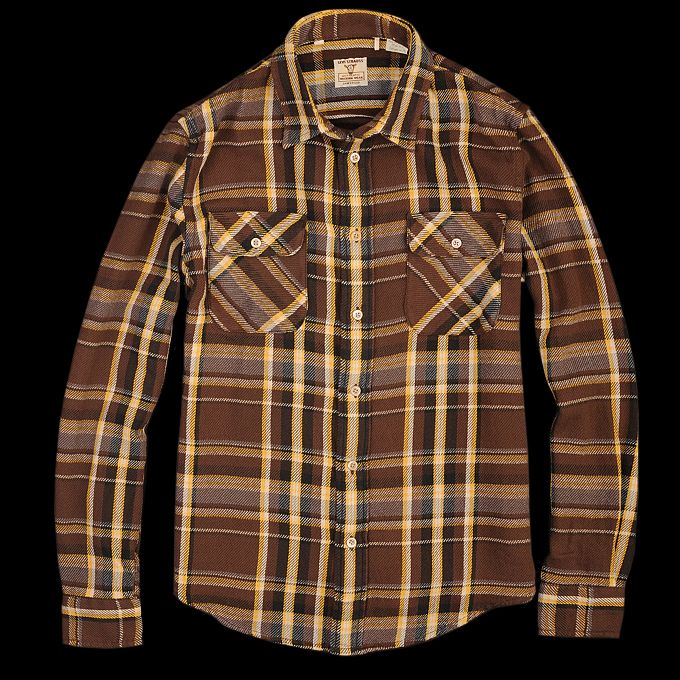 I ended up purchasing the shirt from End Clothing in the UK.  I normally purchase my LVC products from domestic retailers, but I was in the process of purchasing an Edwin shirt that only End Clothing carried, so I added the LVC to the same order.  Big mistake!!!  The addition of the LVC shirt made the total order over $250, and that apparently triggered additional customs regulations.  What followed was mind boggling!
Initially, I received an e-mail from FedEx asking for: (1) the material composition of the two shirts, (2) the country where each shirt was manufactured, and (3) the address of the companies that manufactured the shirts.  I thought it was odd that they were seeking the information from me, rather than the shipper, but so be it.  Both shirts are 100% cotton, so that was easy.  The LVC shirt was manufactured in Italy, and the Edwin shirt in Japan.  I did some research and found Edwin's address in Japan.  I think LVC is headquartered somewhere in Europe (Denmark or the Netherlands??), but I used Levi Strauss' San Francisco address.  I e-mailed the information and promptly received a reply that FedEx had everything they needed . . . or so they thought. 
A day later, FedEx advised me that they need the precise address of the precise facility in Italy where the LVC shirt was manufactured.  Apparently, the mother of pearl buttons on the LVC shirt triggered a hold by the United States Department of Fish and Wildlife.  Are you f'ing kidding???  I contacted Levi's and discovered that: (a) they use 32 different manufacturing facilities in Italy alone ( http://levistrauss.com/sites/levistrauss.com/files/librarydocument/2013/6/levi-strauss-co-factory-list-june-2013.pdf ), and (b) determining in which of the 32 locations my particular LVC shirt was made would require some research.  To Levi's credit, they ultimately determined the precise facility:  EUROTRADE SRL, VIA FERRARI 1, SCORZE, 30037.  Levi's also researched the precise composition of the buttons – oyster v. abalone – although "shell" was ultimately deemed acceptable.  Huge thanks to Levi's for stepping up and resolving my problem.
I still do not have my shirts, but FedEx now says they should be delivered on Monday.