Tried several wines last night. Great WA Syrah: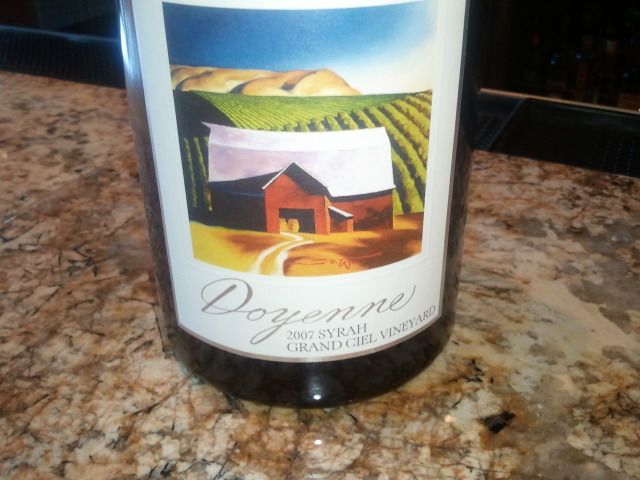 Light and not jammy like so many CAs, lower alcohol, nice spice.
Also had a Paul Hobbs RRV Pinto that was not a typical RRV. Did not have the nose I associate with an RRV Pinot. Had a restrained dark berries and something like an Oolong tea thing going. Again, lower alcohol that usual. Makes me wonder if Left Coast wine makers are going to start a trend of restraint?
Had a great Riesling from the Mosel, only 100 cases imported to the US, family run place. Had a little RS, great acidity and minerality. No petrol which is something I'm not really a fan of.
Had a couple others, a nice Torrentes, a typical "buttered popcorn" CA Chard, and a Grenache from Oz.