I thought you guys might enjoy seeing Ricky's shop, so I brought a camera on my visit there this afternoon. As many of you know, the shop is about as non-descript as it gets. It's tucked around a corner in a shopping mall--blink and you miss it. I guess there's no need for advertising.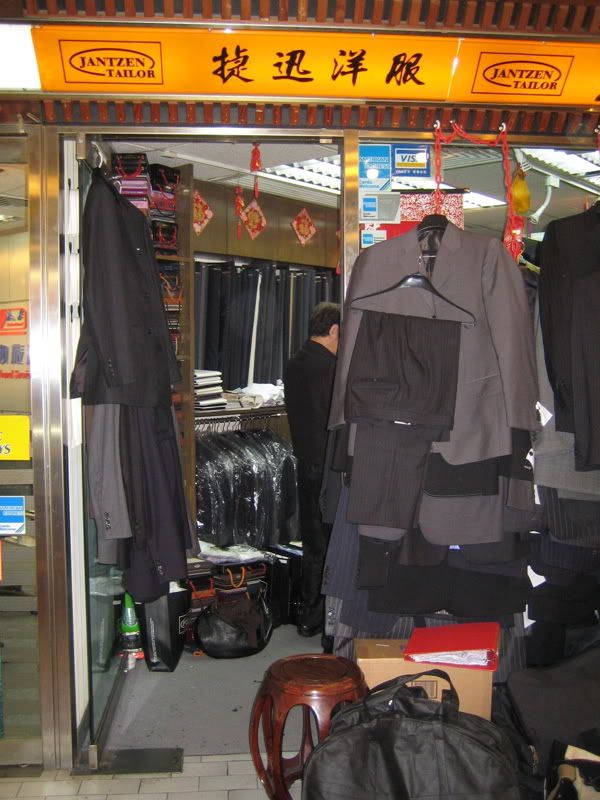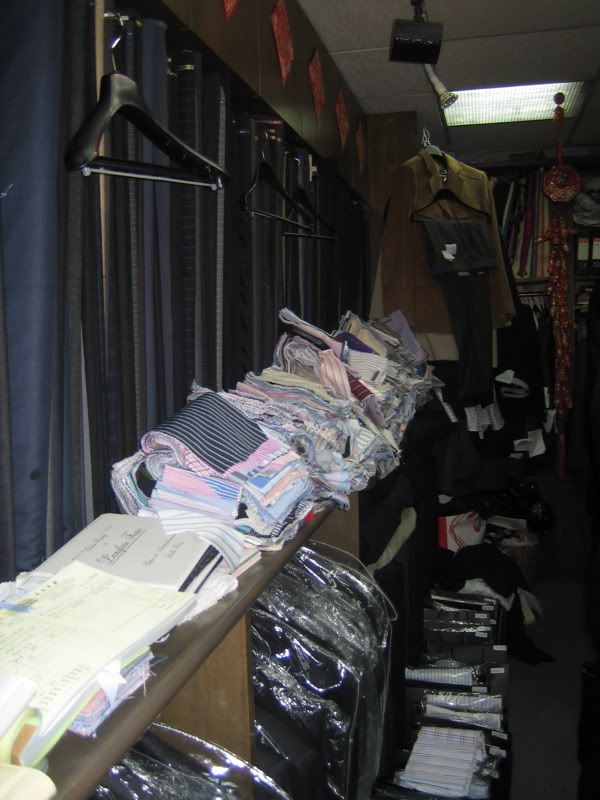 A peek inside. This is where the magic happens--or at least, this is as close as I could get to where the magic happens. They do all the cutting and sewing somewhere else.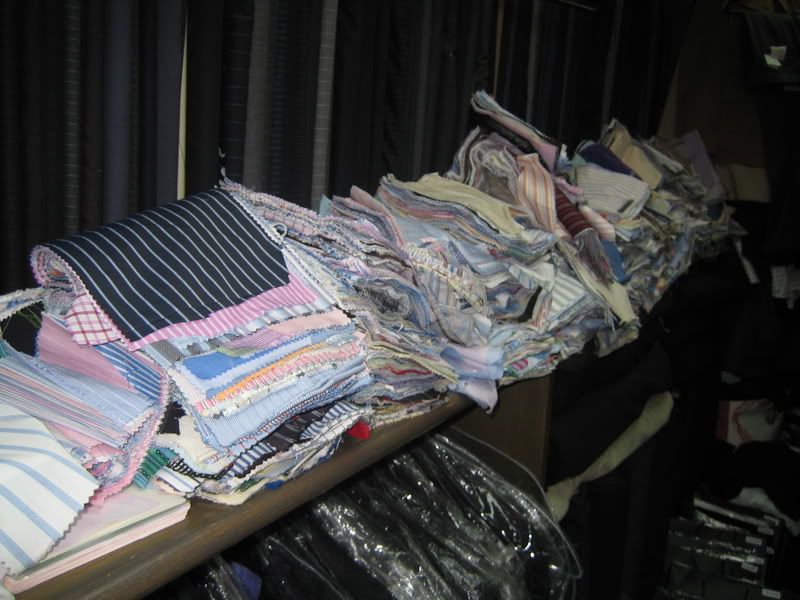 And you thought fabric selection online was difficult...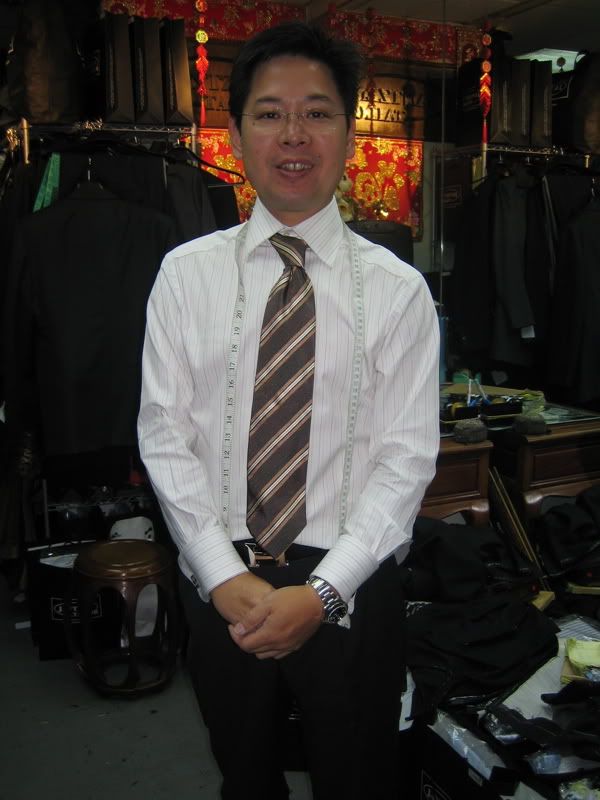 Ricky told me to tell you all hello
-Sara
Next week... Chinese Tailors: Adventures on the Mainland ...stay tuned