This is my first real 'woodworking' project, i had some exotic hardwoods laying around from my days of building knives as a hobby. Built from Macassar and Gaboon ebony, Honduras Rosewood, Brazilian Kingwood and Cherry (just the dowels). All solid hardwood, everything is 3/4, 4/4 or 8/4 sawn. All of the joints are sliding dovetails.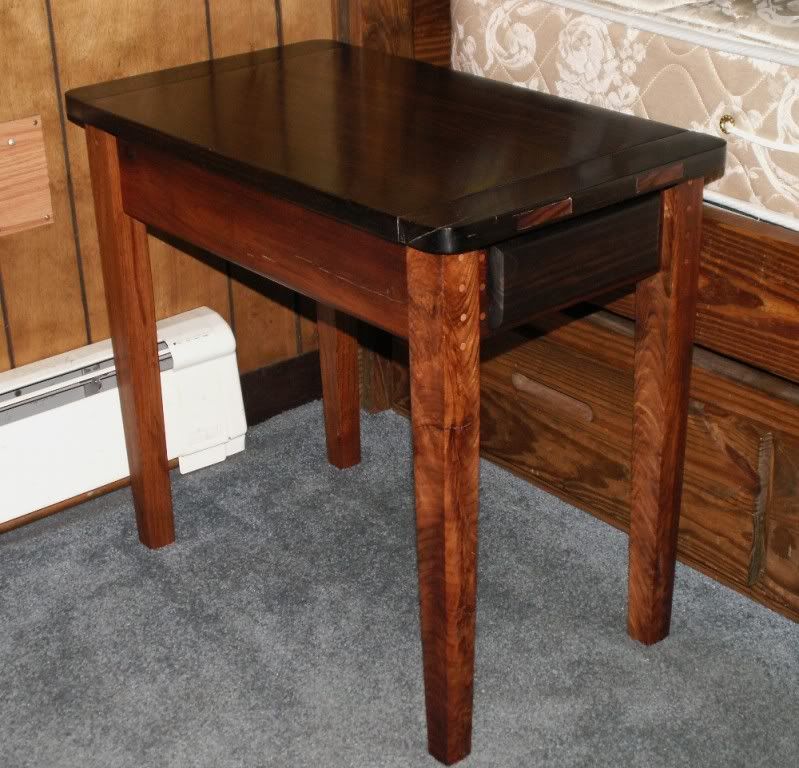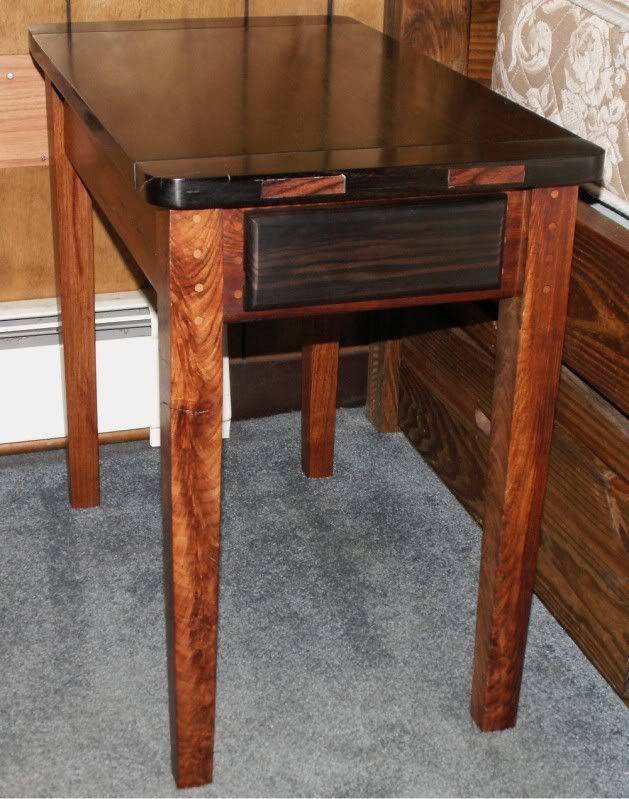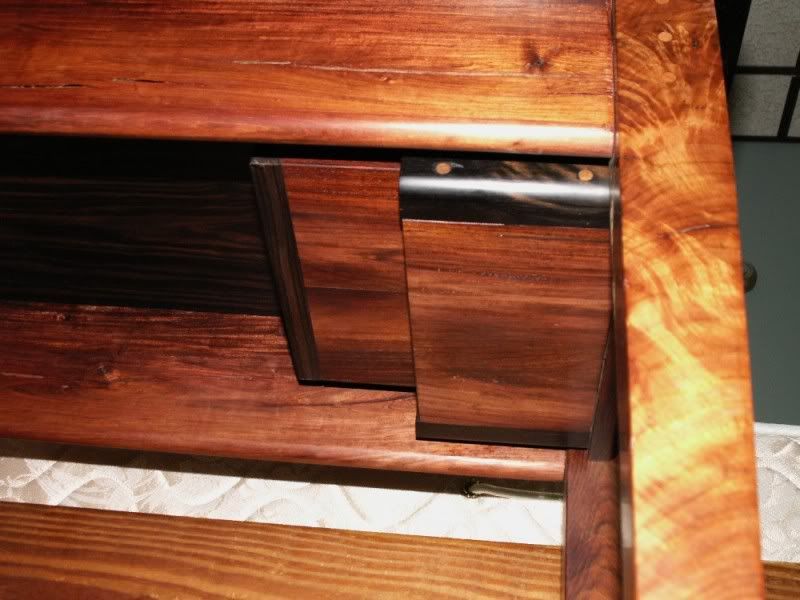 The finish is Linseed oil and Paste wax, and part of my idea was to build the entire thing out of natural materials, only thing man made is the glue used on the joints and dowels.
Pic of the drawer right before it was finished. Only thing left to do is add some sort of knob on the drawer.