Dear reader, I know you can sympathize, I have too many shoes. In less than 2 months I will be moving to the East Coast for grad school and I don't want to pack heavily. No man of my means needs 30 pairs of shoes. However, I have accumulated these so slowly (and some so cheaply), I can justify each one. And that's why I still have them. Which would you get rid of first? Which ones are obviously redundant?
I have already sold probably 25 other pairs of shoes over the last year and a half, shoes which I could decide on my own I wasn't attached to or seemed redundant. These are what are left, I am stuck on them. And I have about 10-15 pairs of sneakers not pictured.
From a man-on-the-street standpoint, I should be able to make do with 10 pairs, obviously. But from the manwhore-on-the-forvm standpoint, I can't think of 20 pairs to part with.
Other factors to consider - if I were staying in Cali I would get rid of a few rubber-soled shoes first. But thinking of the snowy winters ahead, I hesitate to get rid of them.
Americana:
AE Mora, Alden 911, Alden Shell 954, Nettleton Shell PTB, Nettleton Longwing, Florsheim White Longwing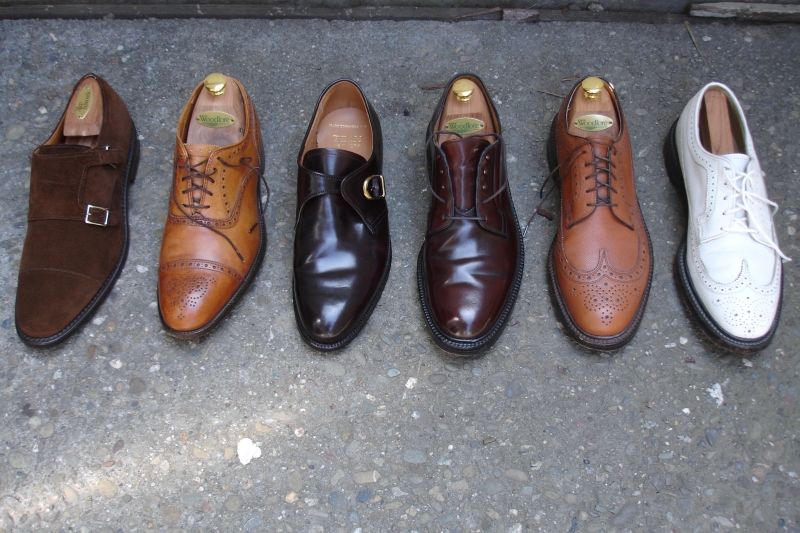 Various made by Crockett & Jones:
Polo Pebble Grain Double Leather, CJ Connaught, Polo Belgrave brown, Polo Belgrave black
Polo Darlton Shell PTB, Polo Darlton Shell wing, CJ Mortimer for Ben Silver, Brooks Peal wholecut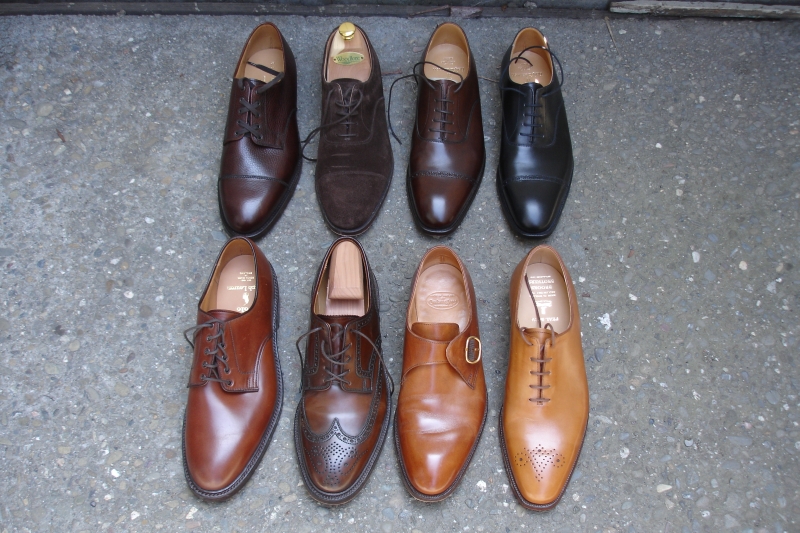 Italiana including Paul Smith:
Borgioli, Borgioli, PS Starr, PS Starr, PS Chen, PS Canada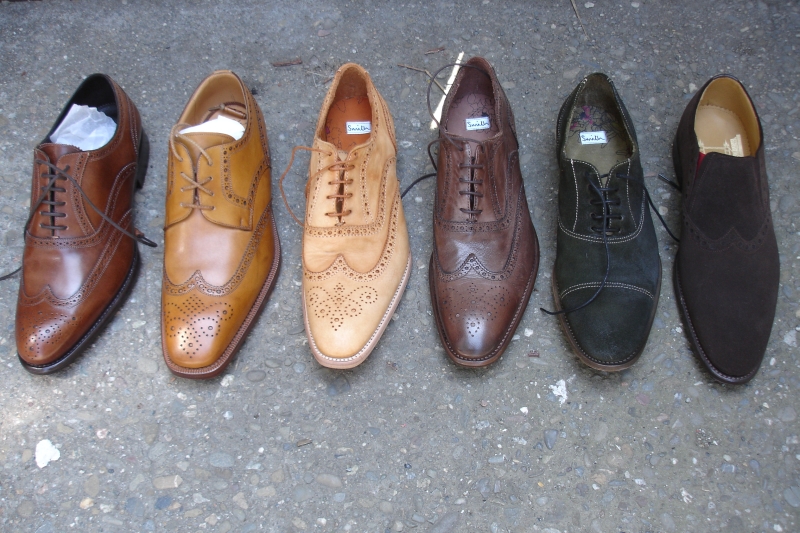 other English:
Brooks Peal Sargent Wholecut, Brooks Peal Sargent wing, Lands End Gibson, EG Geiger Sandringham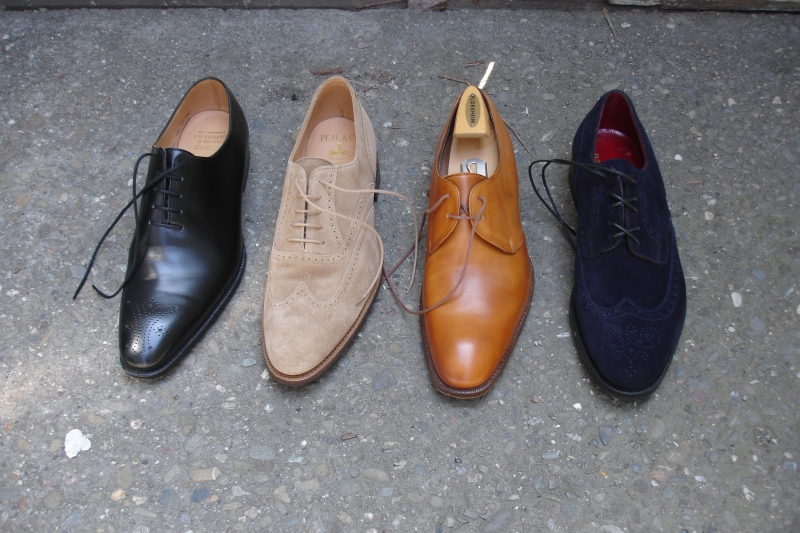 boots of all makes:
CJ Cottesmore, Lands End Chukka, Grenson Chukka, Brooks Peal CJ Chukka, Paul Smith Sundance, Trickers Stow, Red Wing 9011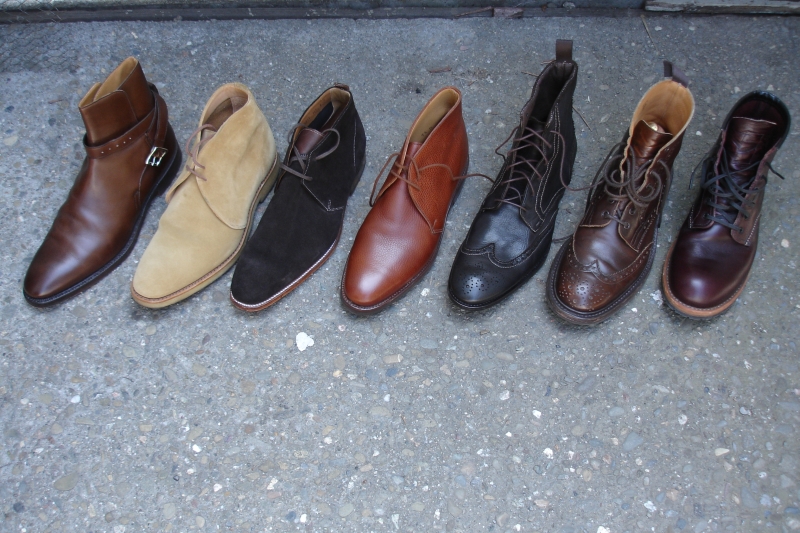 One other reason for this thread is I wanted to take some pics of my collection before they are broken up