I just received these jeans today, and I'm quite pleased. They're the nicest, best fitting jeans I've ever owned. I purchased them w/o ever having tried on a pair of RRL jeans, so thank heavens for sellers who go beyond just providing the tag's measurement.
I'm not a fan a conspicuous branding. I'll be able to hide the leather RRL tag behind a belt. The pocket stitching kind of bugs me... it's too flamboyant.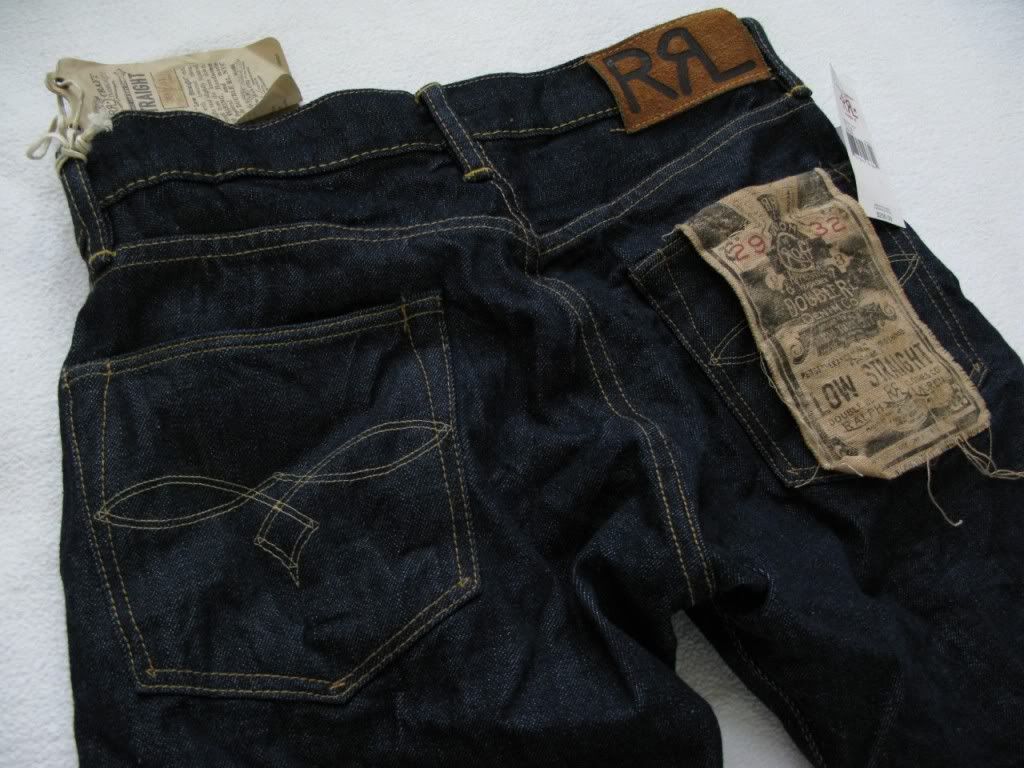 Feels like I have the monkey temple on my keister.
I'm thinking I'll pluck the Buddha-face stitches from both pockets. But the thread seems unusual. On the pocket's surface it is light gold, but when I look inside the pocket it's clear/silver. I've never seen thread such as this - the thread I removed from my Levi's is just plain gold. If any of you have removed this fancy-dancy thread does a permanent imprint of the stitches remain?