Quote:
Originally Posted by
zippyh
No clue who made them. But my guess is they're not C&J. I could be wrong though.
They seem well made but the leather isn't as supple as other C&Js.
The toe area is very generous. I sized down 1/2 size (11->10.5) and they fit. Length is just long enough.
Interesting that according to the box they're 10.5US/9.5UK. Usually the C&J Ralph shoes would show 10.5US/10UK.
Warning: Spoiler!
(Click to show)
Information inside them is printed rather than handwritten as on all my other C&J except for a pair I got from Barney's recently.
Printing is different from those though.
Definitely not on the 325 last. Those other boots are a recent purchase from Barney's.
Keswicks on the 325.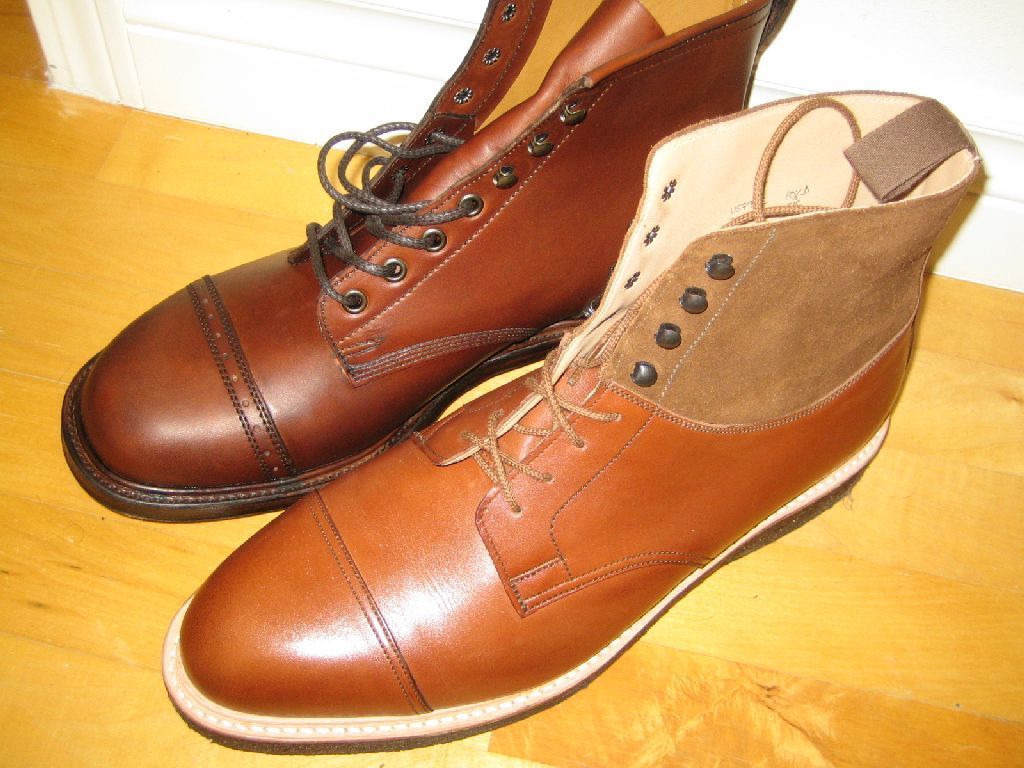 They're Cheaney.
http://www.ebay.ca/itm/Cheaney-MTO-Brown-Wax-Calf-Leather-Cap-Toe-Heavy-Trail-Boots-UK-7-5-G-RRP-295-/350581700265?pt=UK_Men_s_Shoes&hash=item51a04c36a9