Hello there,
I would like to present my passion, my hobby. I always liked shoes and i recently decided to make myself my own pair of bespoke shoes.
I didn't follow any class, i have just spend hours on the web to find informations. I bought tools and leather and i made the job.
This is the final result of my first pair and i already plan to make an other one.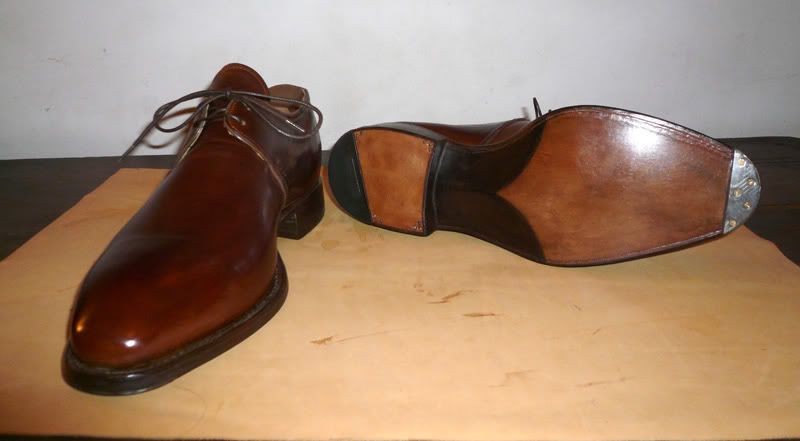 If you are interested in seeing all the process you can have a look on my blog, on the link below. It is in French but there is a translation tool.
Sorry about my poor English, if you have any question i will do my best to answer.
I am not a professional shoemaker (i have nothing to sell), i am just an amateur who want to share his passion.