Quote:
Originally Posted by
ianGP
Decisions, decisions..... I'm torn!
Warning: Spoiler!
(Click to show)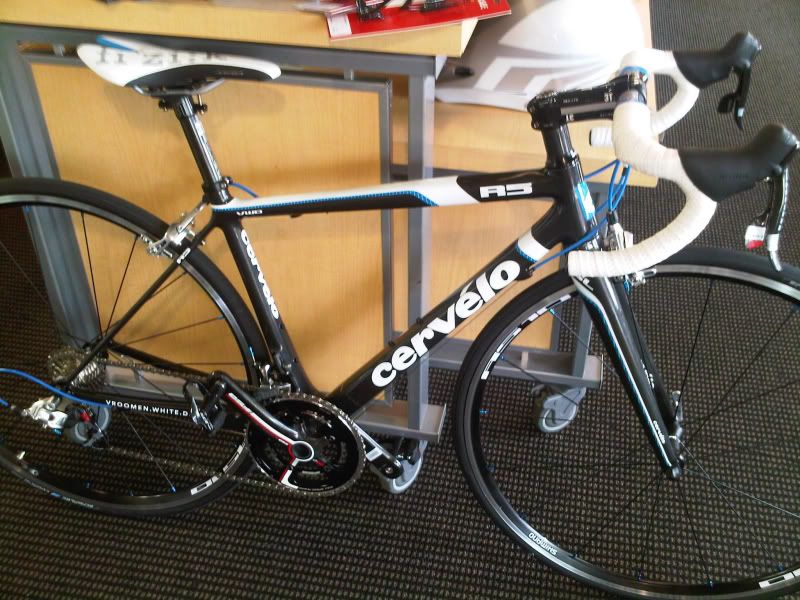 S5 Team with an Ultegra Di2 build vs. R5 VWD limited edition with SRAM Reds
Most people think the S5 is OOGLAY but I find it gorgeous...like F1 gorgeous... My LBS is giving me a great deal on an R5 VWD LTD and if I do get it, I'll be swapping out the Red's for the Shimano Di2 - reminds me of the paddle shifts on my Formula Mazda
I drove both today for a good 15min. and funny enough, while the R5 is spectacular on white paper with all the upgraded parts - I still feel faster and at home with the S5. I felt it as soon as I took off on the parking lot and same feeling coming back to the dealership. Only difference between the 2 when I tested were the chainring sizes. 53/39 on S5 and 50/34 on R5. I'm used to pushing bigger gears on my track bike (49t going up 8% gradients) so that might be a big part of the 'feel'
I've already put a 20% transferrable down payment and will be doing another test ride with each on 5%-8% gradients to see how each climbs and descends.
As for now my gut goes with the S5. I do not think I can go wrong with either as I'm not at a high level of cycling to be able to tell such minute differences but the offer they are giving me on the R5 is superb....not to mention limited edition paint.... just not my type of color.
Aesthetics and feel go to the S5
Prestige and price over product goes to the R5
What kind of terrain do you normally ride on? I'd def go for the R5 if you have the steeps and twisties.