Out with the old, in with the, erm, recession. Though the brands are humble, all shirts are genuine. I was the only owner, and each is stain-free and shows little or no wear-- having lain on my shoulders about ten times each. The shirts have always been professionally laundered (by a good cleaner), never starched, and spend their off hours in a smoke free home. They will be shipped to you clean but I suck at packing so they may get wrinkled in the mail. I will provide measurements but please request them only if you are serious. Price includes shipping via Priority Mail to CONUS. Isaia shirts are $60, Canali are $50, Pink and Corneliani are SOLD. Isaia #1, Size 17, Has a faint self-stripe that is hard to see in the photo: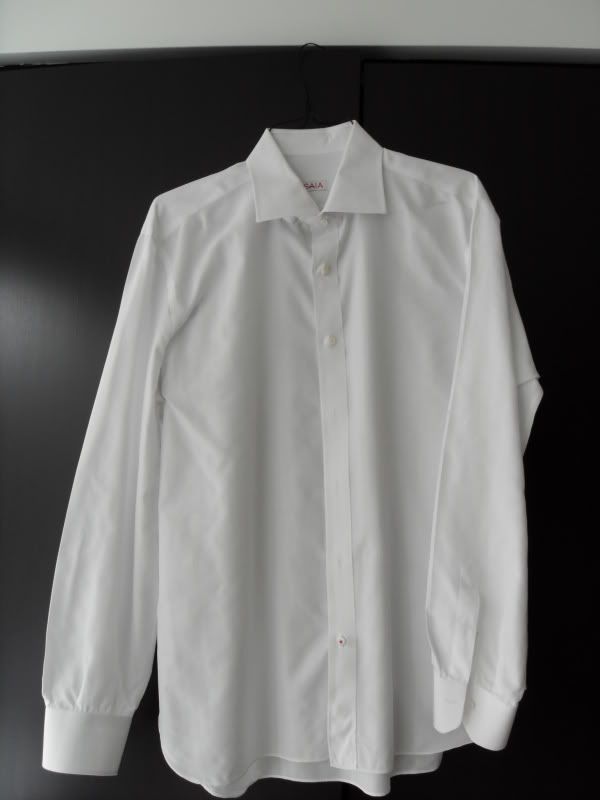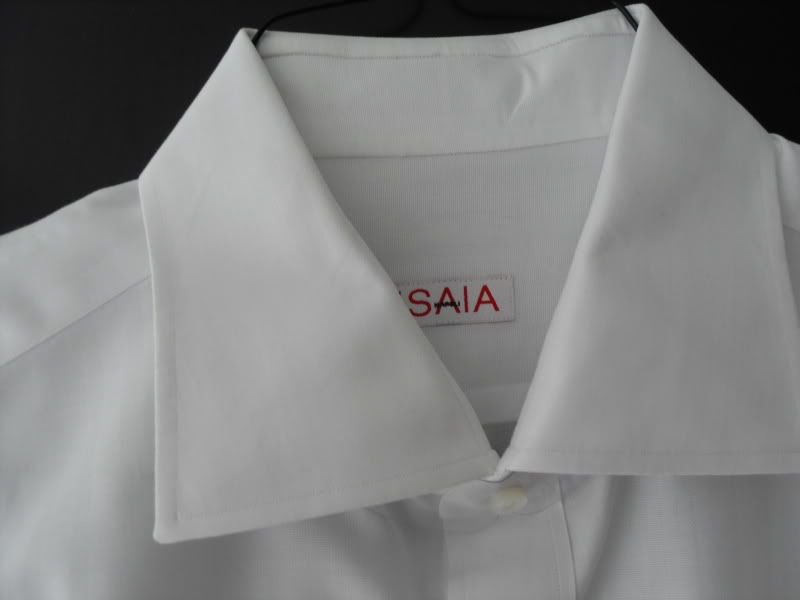 Canali #1, Size 16, white with orange-based stripes: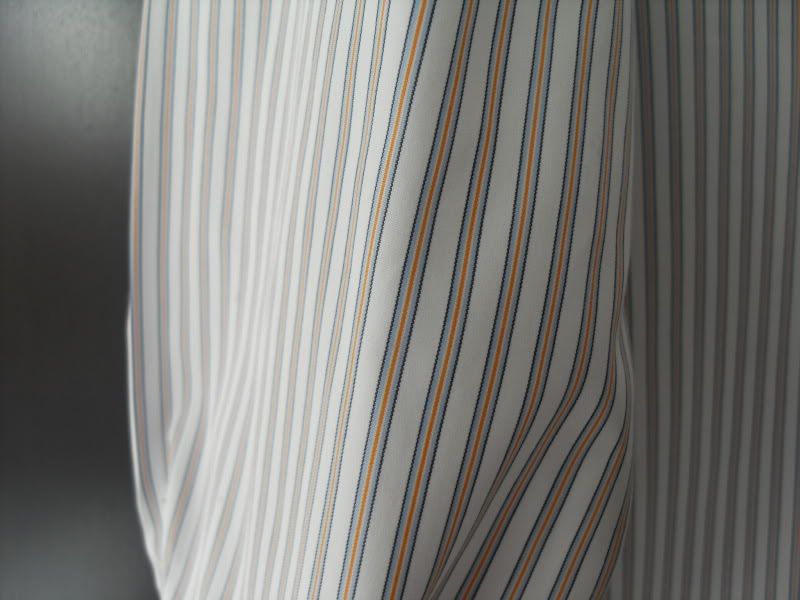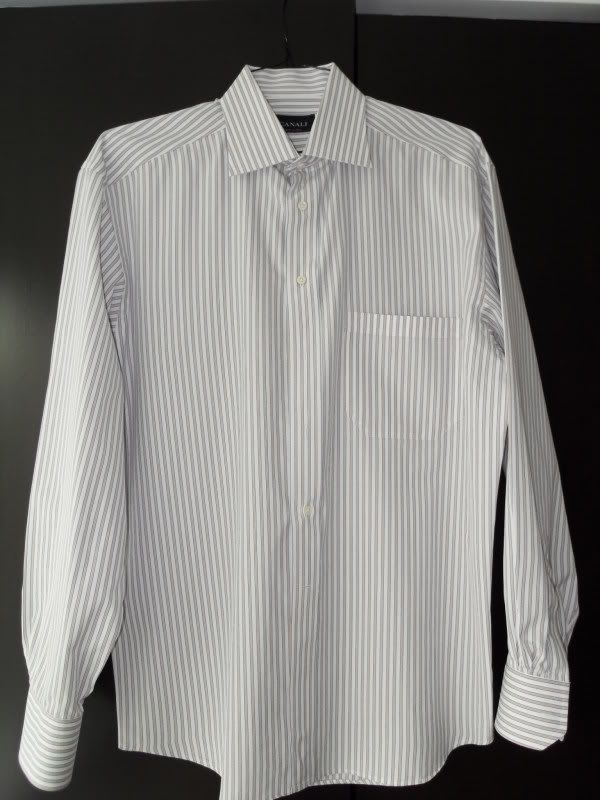 Canali #3, Size 16.5, white with faint pink and grey overlaid checks. Color much livelier than the photographs appear: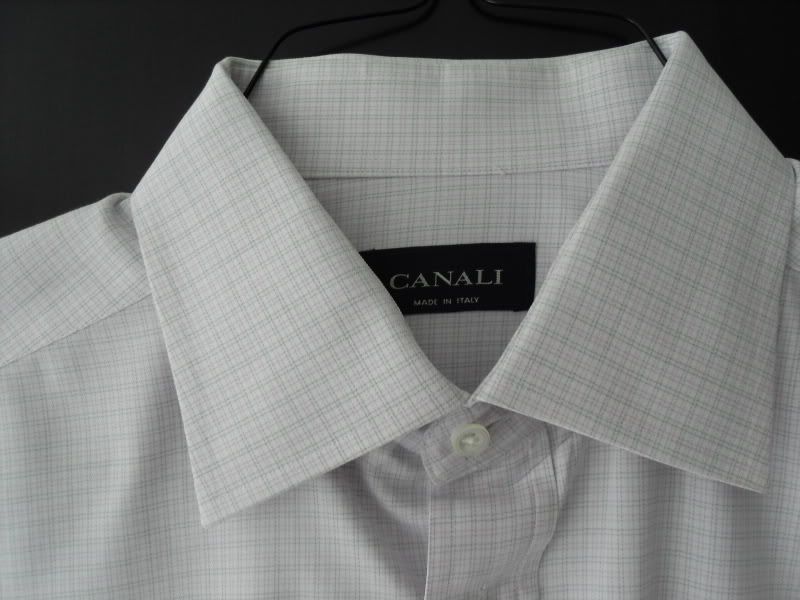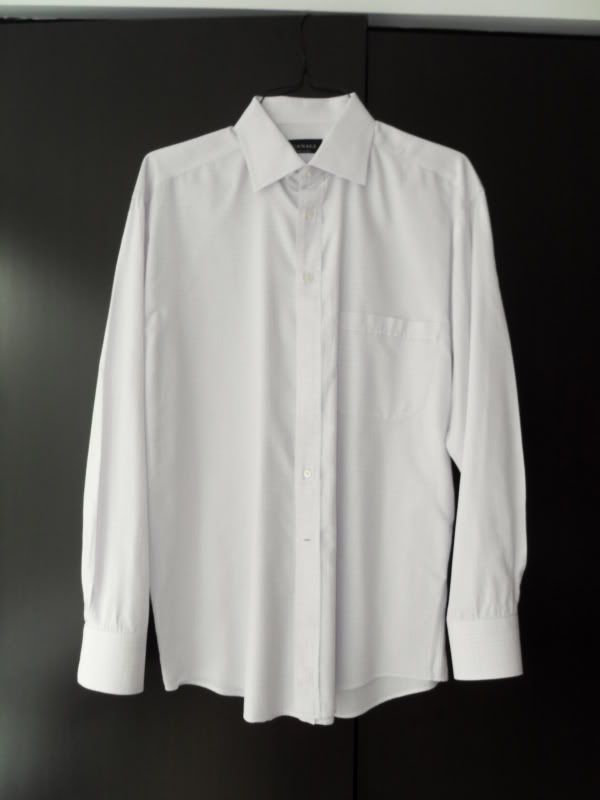 Canali #4, size 16.5, Red and Blue stripes: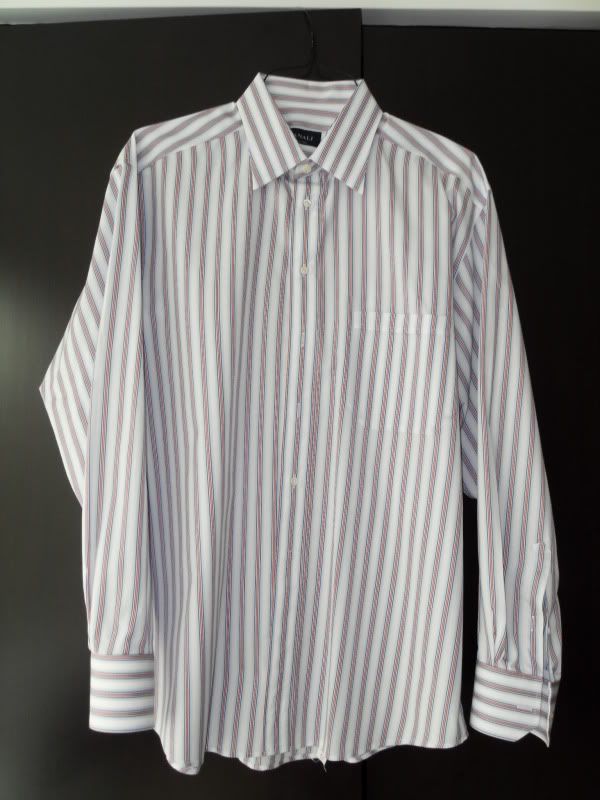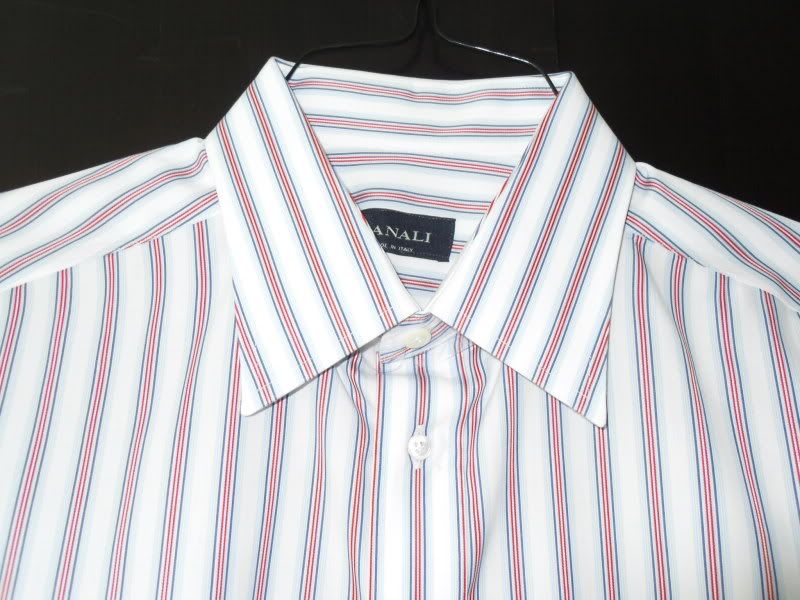 Thank you for looking. PM me with questions or offers, please.