***I am getting work down my house, as a result my internet is disconnected so I have not yet had time to put up more pictures, which probably won't be up for a few more days. I can't check my messages as much as normal but will get back to anyone as quickly as I can.***
Had a couple of buyers back out so I am going to be relisting some of the items I had up before. Putting my iron heart belt back up, and maybe some other items too.
This is a size large Iron Heart brown leather belt with a 100% brass buckle. This is a really sweet belt, should work for people who wear anything between the sizes of 32-36 roughly, always easy to get new holes put in too. I paid $180 for this from Self Edge, who is now pretty much sold out of this item, and I am relisting it here for $90 w/free shipping.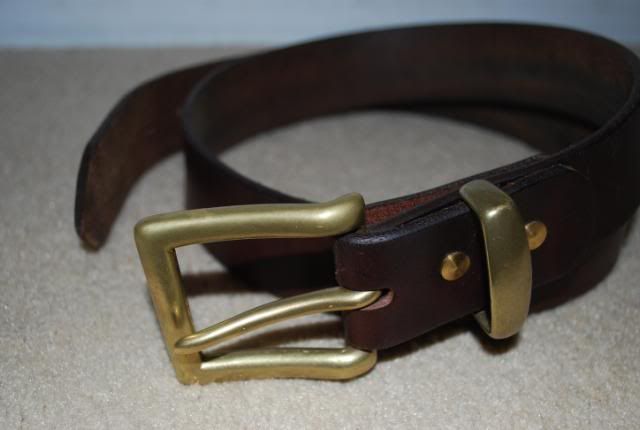 Okay my initial buyer backet out so I am going to relist my Robert Geller black hooded sweatshirt from f/w08, size 52.. I really love this hoodie but I do not own much black anymore and I need the money so I am regretfully going to sell this. This is a size 52 which is basically the largest that RG makes, for reference it is big enough for me to layer it over a button-down shirt, still very slim chest with long arms with pointed button-cuffs at the end of the sleeves, very cool stuff. You cannot see it becasue its a bad picture, but the item has some very cool inset knit panels on it, a raw leather two way zipper, and many other cool Robert Geller details. Paid over $200 for it new from shopjake, where it sold out at in a few days, I am selling it at a special relisting price of $125 shipped! If no one buys it at this price I will likely take it down for good, so take advantage of this special deal while it is still listed.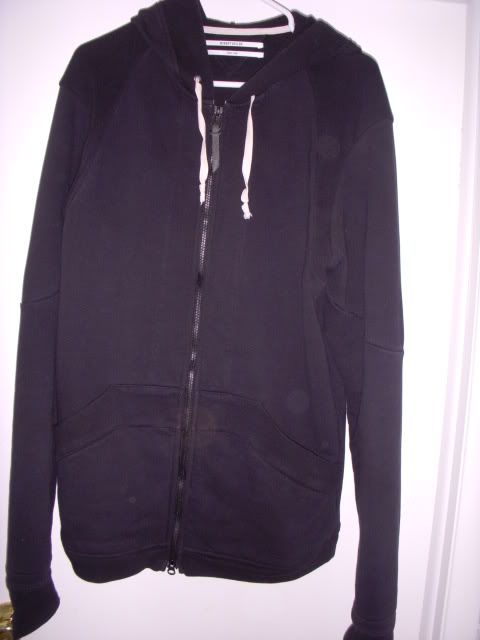 Lastly is a Robert Geller contrast collar short sleeve shirt, BRAND NEW WITH TAGS, Size 50. This shirt is in perfect condition, bought from Shopjake for about $130, the size 50 fits almost exactly like a Band of Outsiders size Large, very nice slim fit with nice 100% cotton material, made in japan. Selling this for $75 shipped. Again this is a stock photo, but once I get my camera back up later will add real pictures, though they are indistinguishable as the shirt is brand new.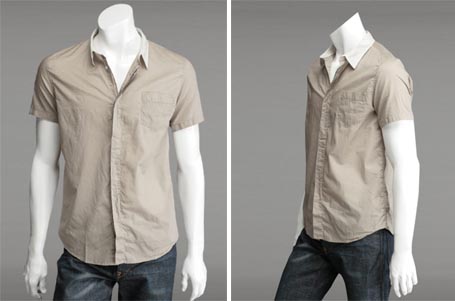 ***Flat Head feather ring is sold***
***RAFXEastpak flap pack messenger bag is sold***
***Rayban Aviator is sold***
Every price listing includes free insured trackable ground shipping to anywhere in the USA, additional fees for Canada and International. I am more than to happy to take any questions at all, and can put up more pics or anything else if desired. Feel free to pm your best offers as well!
*****Keep an eye on this thread for further items*****