I have this package for sale, hoping to sell it all as one.
Included is a 25 count humidor:
Front view: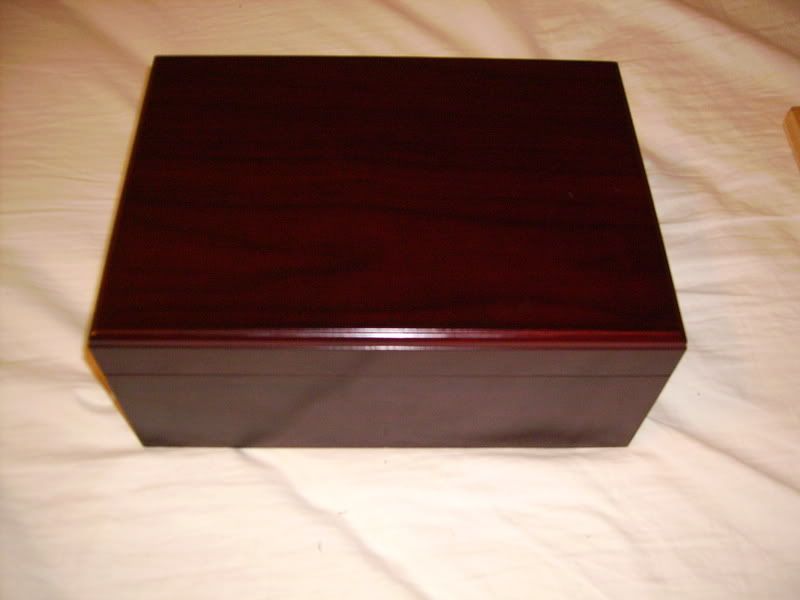 Back view: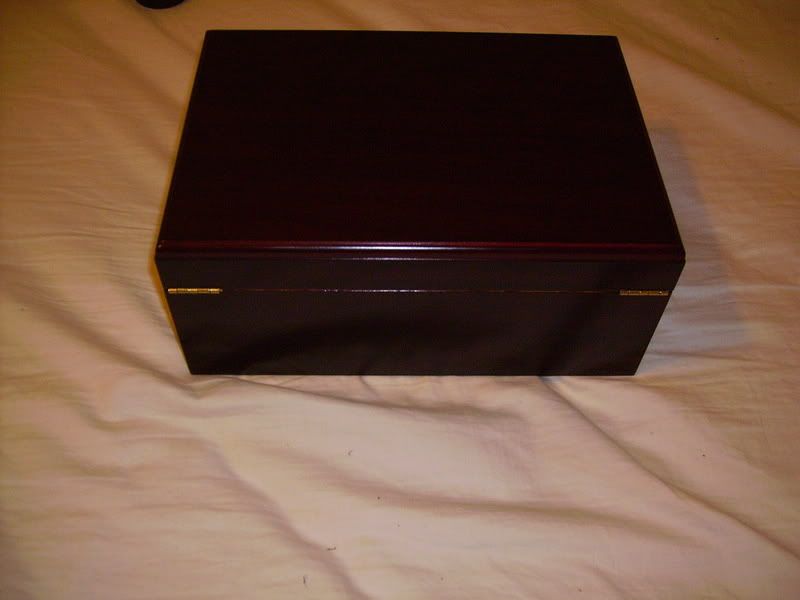 Inside view and inlay:
Mahogany finish, with spanish cedar inlay and divider. SureSealR Technology to insure proper seal on closure. Scratch resistant bottom. This holds humidity very well. No imperfections or scratches. Very good humidor that has served me well, but I no longer smoke cigars. It is about 9 months old. Retails at $29.95
Also included is 1/2 oz of 65% humidity beads from Heartfelt Industries. These beads are great. Certified to control humidity in humidor of up to 270 cubic inches. Very low maintenance humidification (just spray once every couple weeks or once a month, depending on how full the humi is). Retails $9.58.
And, finally, there is a brand new Acurite hygrometer/thermometer. Measures humidity and temperature in a large display. Also keeps track of highest and lowest temp and humidity, so you can monitor how safe your cigars have been. Retail is $24.95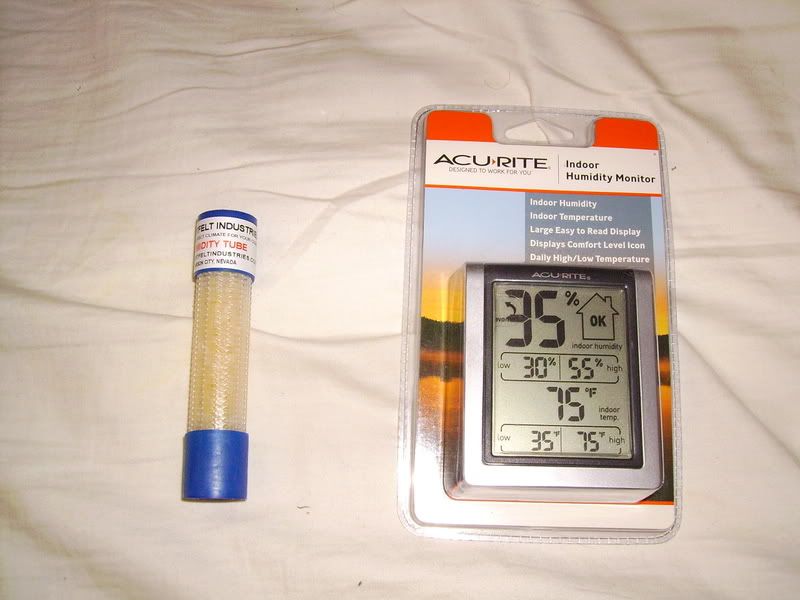 This is a really great setup for someone just getting into the hobby of smoking cigars.
Total Retail here is $64.48.
Looking to get $40 shipped. PM with questions if you have any. Buyers with Paypal in the states only, please.