BNIB Magnanni black shoes, made in Spain. Size US: 10M, EU: 43 1/2, standard width. They've got a beveled sole, whatever that's actually called, which I love. I also don't know the model name. These look sharp. I'll return them to the store if no one wants them. These actually fit me well, a standard 10D, but I've decided that I prefer the English aesthetic (and need the money for grad school).
$225
Only price drop
BNWT Hart Schaffner Marx. 100% wool worsted. 2 button. Center vent. Size 42 R.
$70
Shoulders 19.25", Length from BoC 30.5", Sleeve 25", Chest 45", Waist 42" This was bought from Amnon (AnGeLiCbOrIs) but is just too big on me. It is quite a nice jacket, and I wish it fit me better as I've been looking for a nice dark brown sports coat. The condition is perfect. These are his pictures, the second is an accurate representation of the color.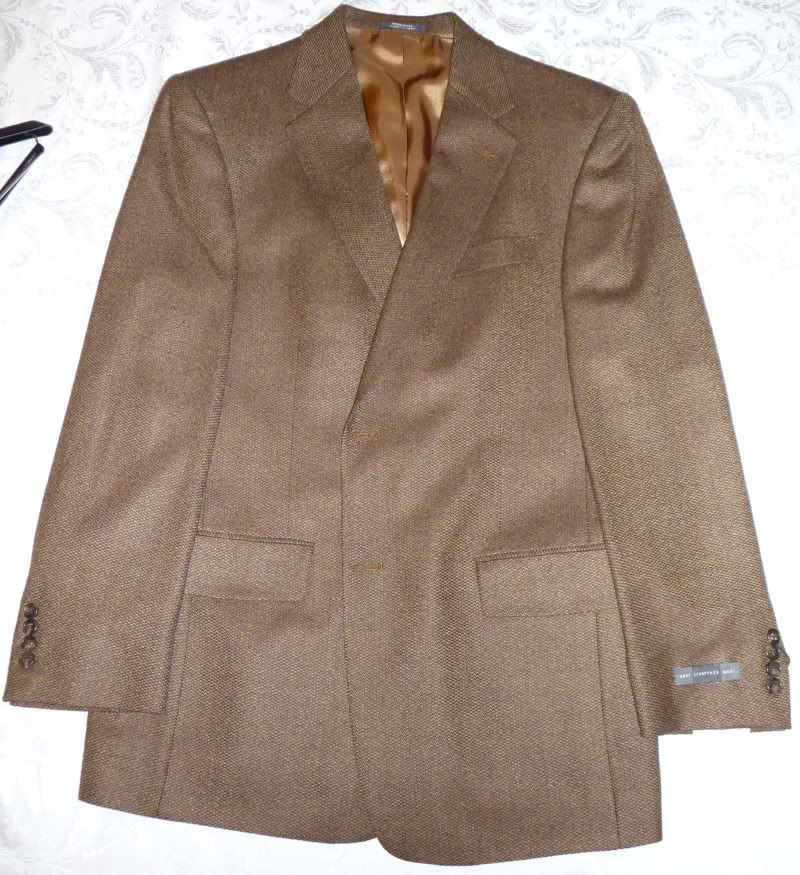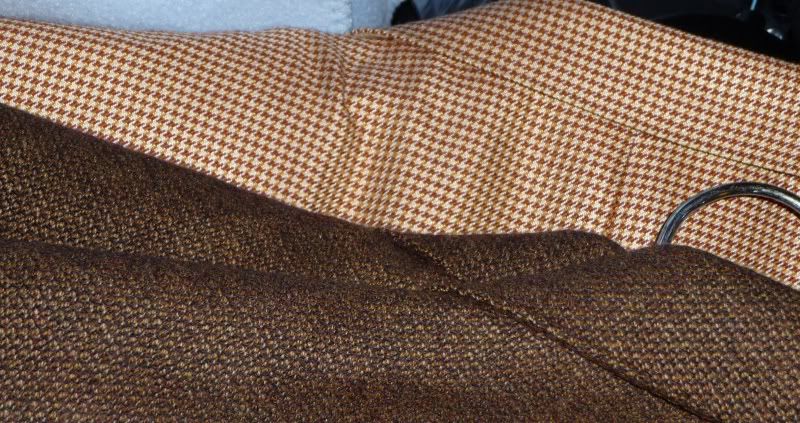 Lightly Used Marcus - Neiman Marcus Collection, herringbone, dark gray. Center vent. 42R
$95
This is a great jacket, but it doesn't quite fit me either. I don't know the maker. I can't remember the material, but it's very thick for worsted wool. It's been worn a handful of times, but the condition is great. I don't believe there are any flaws or worn out areas. The only issue with it is that I had to replace the buttons when I bought it as it was missing a couple. I just got black plastic ones to replace them. Consequentially the top button is a little loose. It would be a good opportunity to put in a set of horn buttons. Shoulder: 19" Chest: 22" Waist: 20.5" Sleeve: 26" Length BoC: 31" The second image is true to the pattern and color. The first image doesn't really show it, but the pattern comes through very vividly, even from a short distance.
Used Oxxford, prince of wales pattern, gray with brownish tint and a tiny bit of blue. Center vent. 42L
$40
There is a moth bite on the right shoulder (pictured). As far as I know, this can be repaired. I didn't notice any other bites, but you never get just one. I would expect there to be a couple more that I missed. Shoulder: 19" Chest: 22.5" Waist: 22" Sleeve: 25" Length BoC: 33" I'd say that the true color is a combination of the first and second images. It is darker than the first image and more gray and less brown than the second.
Club Monaco White "Keegan Pants"
$30
Button fly, 100% cotton, straight leg, 5 pocket. Listed Size 32x30 Waist: 17.5" Inseam: 31" These sit pretty low, too low for me. Plus they don't really fit. These are pure, bright white as shown in the first image.