Two pairs of AE cap toes in 11.5B:
Sanfords (more pics on ebay):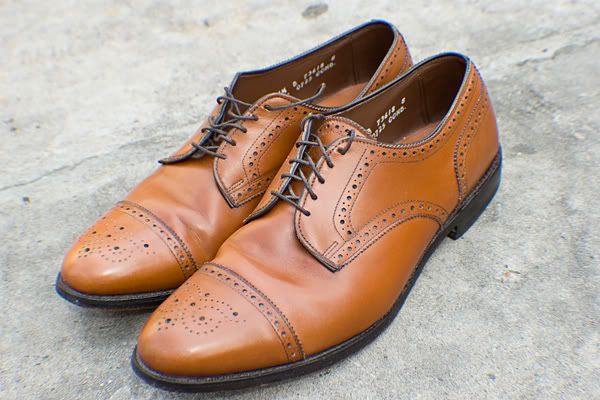 Park Avenues (I know those look like scuffs on the toe in pic 3, but they're actually just reflections from the sunlight - the toes on these things are extremely clean and polished up really nicely):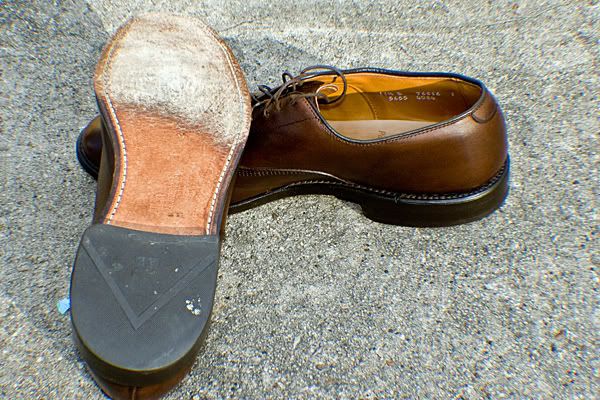 What I'd really like to do is
trade
- for something in 9.5D! I'm looking for cap toe shoes, whether simple or ornate. I have a slight preference for closed lacing. I also like lace-up dress boots a lot, so if you have some cap-toe boots in my size, I'd love to trade you for those as well.
But generally, I'd be interested in taking a look at whatever you have to offer for trade, as long as it's a 9.5 or 10 (US) in a medium width, and it's a cap toe shoe.
I'd be particularly excited if anyone had AE Strand, Soho, or Evanston to offer - or another pair of Sanfords!)
If you just wanna buy 'em, my roommate has put them on Ebay for me. The Sanfords are here:
http://cgi.ebay.com/Allen-Edmonds-Co...3A1|240%3A1318
The Park Avenues will be going up on Monday, I can post a link to that auction then.