Hey everyone, have a couple of Incotex pants for sale. Price is $40 shipped for one cotton or cotton/linen and $75 for two. Description goes like this: Size, Measured waist, material, Country, and special notes, if any. 1: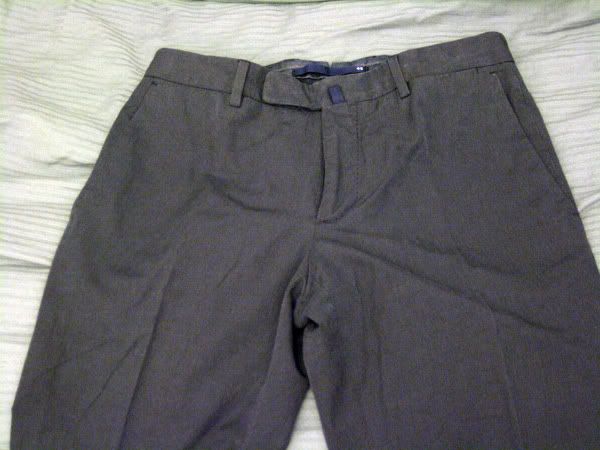 46\t15.5\t75/25 cotton linen\tRomania\tsmall snags/runs 2: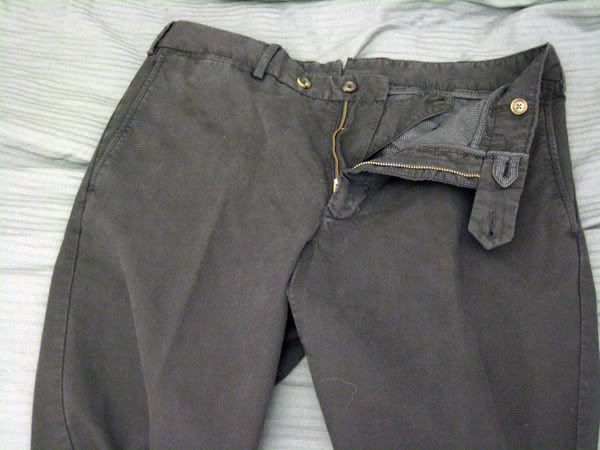 48R\t16.75\tcotton\tRomania I should mention that in real life these are closer to black than gray. 6:
48\t16.75\tcotton\tportugal\themmed, zegna, pen mark, should come out with dry cleaning 10:
50 16.75 cotton Romania Also putting up two Ralph Lauren Black Label Wool/Linen blend pants for sale. The on on the left has been hemmed at 32", the one on the right is brand new. Both are size 32, made in Italy, and retailed for $295 I believe. Asking for $60 for the pair on the left, and $80 for the other pair.